While I have no interest in going to Disney anytime soon (and that has nothing to do with coronavirus), this is still an exciting development for my favorite train service in the US. First a bit of background…
What is Brightline?
The US isn't exactly known for its great rail service, though Brightline Florida is an exception. Before the pandemic, Brightline operated between Miami and Palm Beach, with a stop in Fort Lauderdale. Unfortunately the service has been suspended since March, and it's anyone's guess when it will resume.
Brightline used to be associated with Richard Branson and was going to be rebranded as Virgin Trains, but Brightline and Virgin cut ties a few months back. Brightline has had significant expansion goals in Florida, including plans to offer service to Orlando and even Tampa.
I reviewed the Brightline experience late last year, and it's so incredibly good that it's hard to believe that this is in the US. The stations are gorgeous, the trains are new and well maintained, and the employees are consistently friendly.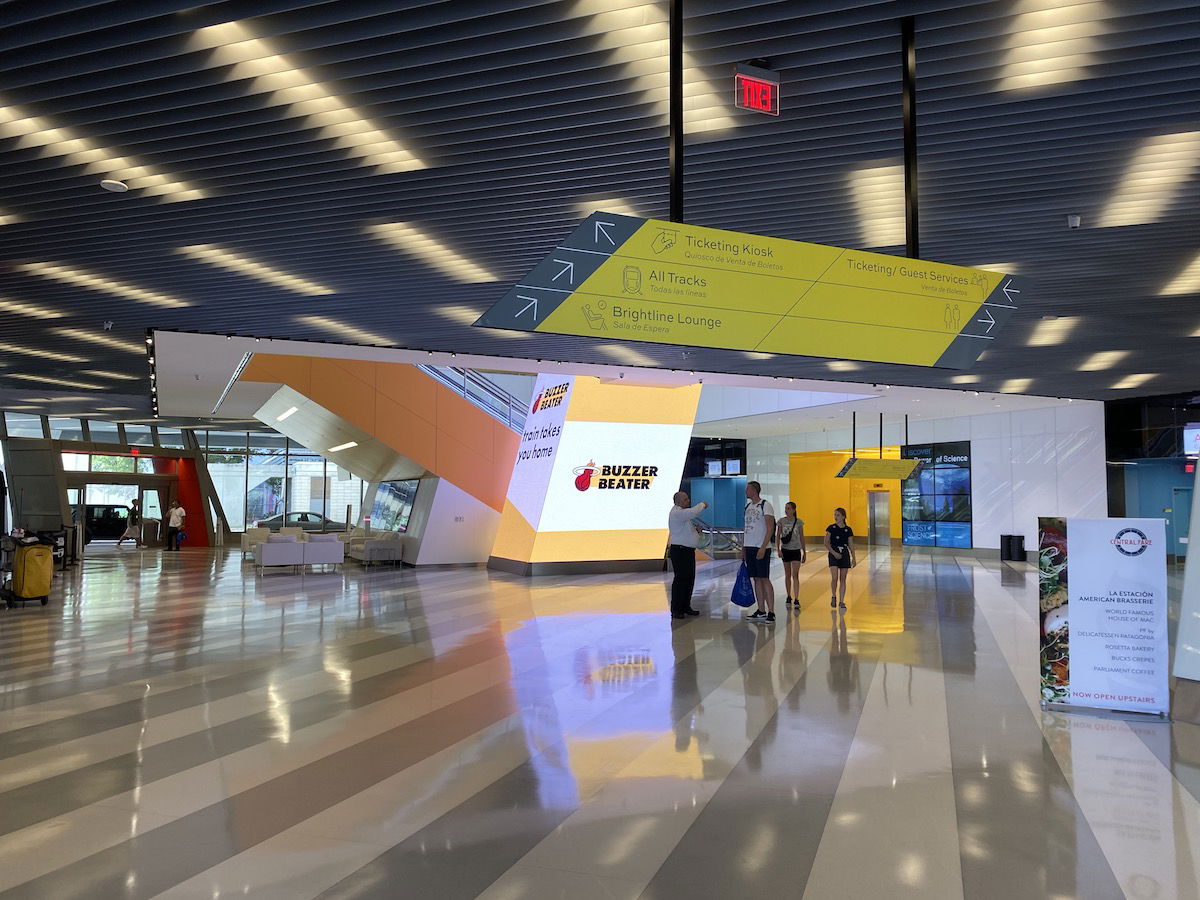 Beautiful Brightline station in Miami
For an extra ~$15 you can typically book "Select," which is the equivalent of business class, and that gets you access to lounges, food and alcoholic drinks onboard, and more.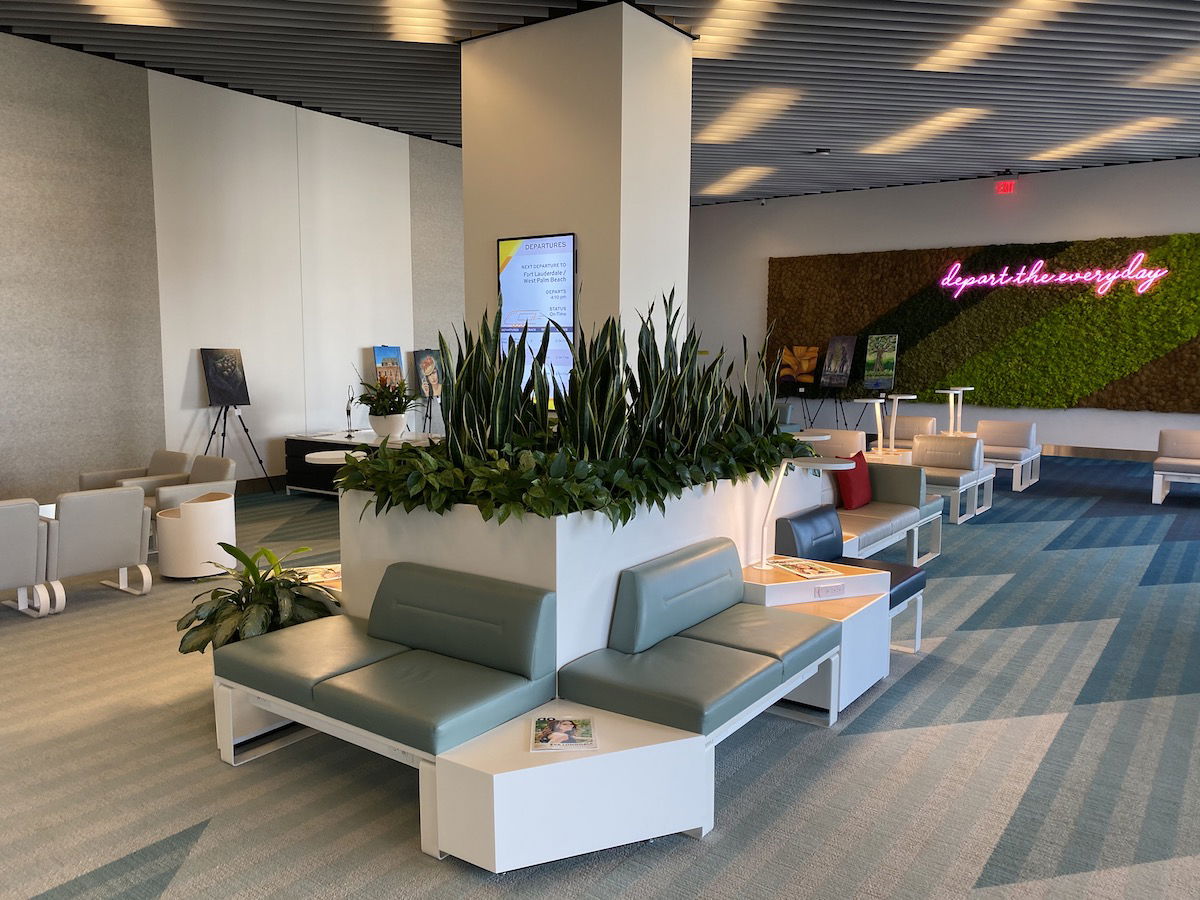 Brightline Select lounge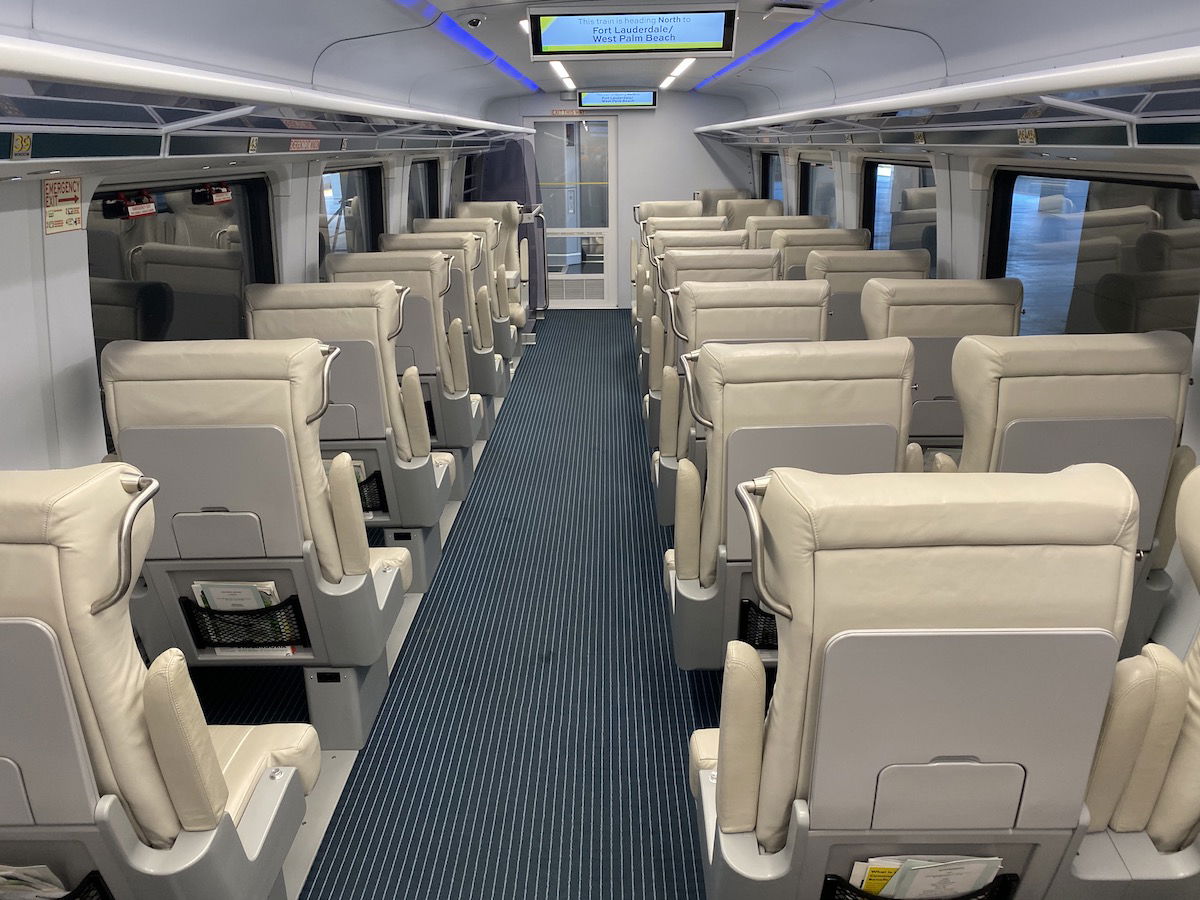 Brightline Select cabin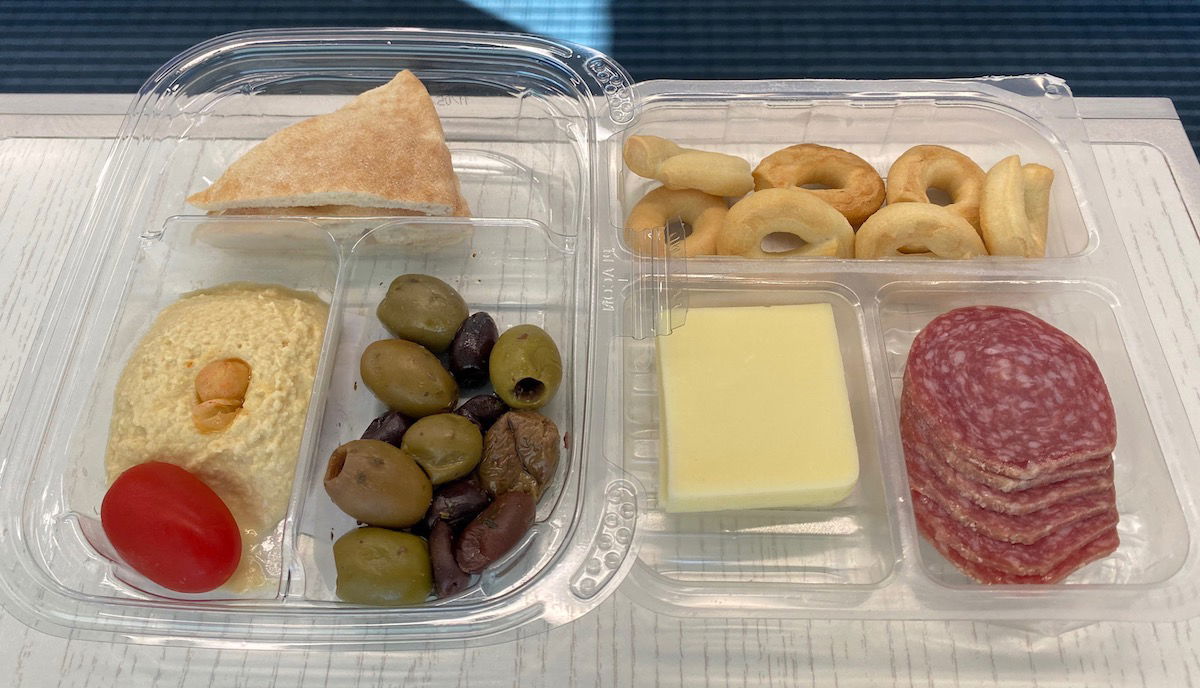 Brightline Select snacks
Brightline is officially coming to Orlando
For a long time we've known that Brightline planned to eventually serve Orlando, though details were limited. Well, this week there's an exciting development on that front.
Brightline and Walt Disney World Resort have entered into an agreement to construct a train station at Disney Springs, which is a shopping, dining, and entertainment complex in Walt Disney World. The design concept for the station would include a lobby on the ground level, passenger facilities, and an upper level train platform.
This new stop is intended to provide connectivity between Walt Disney World and Brightline stations in Miami, Fort Lauderdale, and West Palm Beach, and planned stations at Orlando International Airport, Aventura, Boca Raton, and Port Miami.
Brightline claims that its expansion from West Palm Beach to Orlando International Airport is on track to be completed in 2022.
As Brightline's President, Patrick Goddard, describes this expansion:
"Brightline will offer a car-free connection to the millions of visitors from around the state and the world who plan to make Walt Disney World Resort part of their vacation plans. Our mission has always been to connect our guests to the people and places that matter, and Walt Disney World Resort is a tremendous example of this."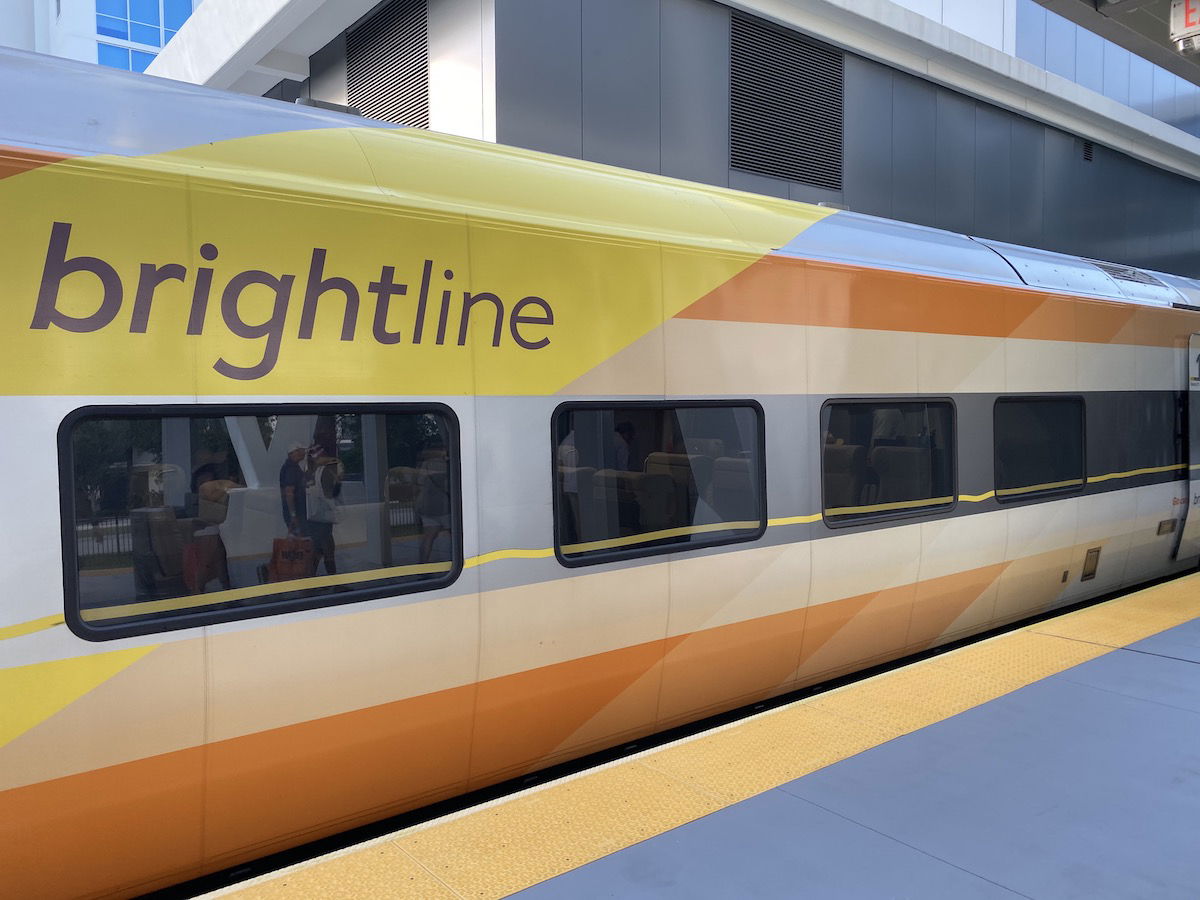 Brightline train at the Miami station
This sounds exciting, but I'm skeptical
As a Miami resident I absolutely love the concept of Brightline. The passenger experience is fantastic, and it's a joy to take. However, I continue to remain skeptical about Brightline's expansion, and for that matter am skeptical about its business model overall:
Brightline has really struggled on its existing routes between Miami and Palm Beach, making me wonder how sustainable that business model is in and of itself
While there's huge demand for a train between Orlando International Airport and Walt Disney World, I just don't get where the market is for the rest of the network; a train between Miami/Fort Lauderdale/West Palm Beach and Orlando seems like a niche market at best, and not something where you could constantly fill trains in a profitable way
Maybe I'm just too much of a pessimist, but this project continues to be contingent upon all necessary government approvals, and I just feel like there's an uphill battle there
While I recognize that Brightline is ultimately a real estate play, the economics of that work much better for short distance trains than long distance trains, since it's all about the stations, etc.
Also, let me be clear when I talk about Brightline struggling:
In 2017, the company predicted that in 2019 there would be 2.3 million passengers and $112 million revenue
In 2019 Brightline had one million passengers and $22 million revenue
In other words, ridership was less than half of what was projected, and revenue was less than a fifth of what was projected
I'd love to see Brightline succeed and expand. It would be great to be able to take Brightline from Miami all the way to Orlando and (eventually) Tampa. At the same time, outside the major cities, Florida isn't exactly the most populated state, and I just don't see the market for this. A train concept like this hasn't worked in any other markets, and I just don't see it working in Florida either.
Bottom line
An agreement has been signed for a Brightline station to open in Walt Disney World, which will connect the parks to Orlando International Airport and beyond. This could happen as soon as 2022.
I think there's merit to a train service between Orlando International Airport and Walt Disney World, given that Disney World is one of the few places in Florida where you don't need a car, if you want to stay inside the Disney "ecosystem."
However, I still don't get how the overall Brightline network in Florida will be economically viable, for those traveling between Miami and Orlando.
What do you make of Brightline's Orlando expansion?