My wife and I are expecting our third child in late September — or possibly any day I suppose. We're really quite excited around here. We went on our Babymoon to Aruba back in July, and are now settled in to wait for the little guy to make his appearance.
In other words, we've been grounded for a while now.
But just because we can't fly anywhere doesn't mean we can't think and plan upcoming travel. For both of our previous kids, we actually had multiple airline tickets booked for them well before they were born. And we recently booked both a trip home to see the grandfolks over Christmas as well as an international trip next spring.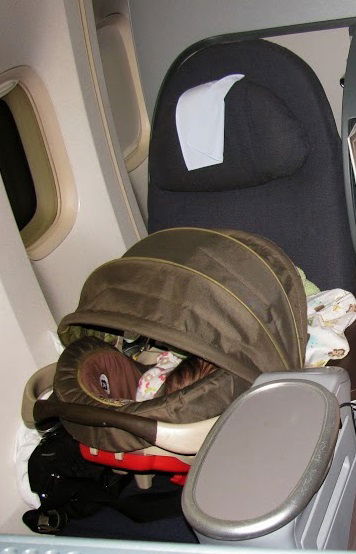 This is how we've done it.
Lap-Children Don't Need Tickets
If you want to hold your baby on the flight, you don't actually need to buy a ticket for them at all. Instead, you declare that they are a lapchild at check-in and for domestic flights, there is no cost. That makes it really easy.
Sometimes we use lap-child policy, but more often we buy them an actual seat. For us, it's not so much about the safety issue — I think planes are ridiculously safe to begin with — but more about not wanting to hold a baby for a flight that's longer than about 20 minutes.
And to earn miles of course.
Revenue Tickets Require A Name And Birthdate (Sort Of)
If you buy a ticket for the kiddo, you'll need a name. And a birthdate for the secure flight info. Now whether those pieces of information need to be accurate is another matter.
It's sort of funny, but this is usually our motivating factor for picking a name soon after we learn that we're pregnant. Back in May of 2012, multiple airlines ended up selling tickets for travel from Burma to the US for a few hundred dollars due to a currency conversion mistake. In first or business class.
Our daughter was due in June of that year. We had two candidates for names, and had been debating the merits of each for quite some time. When the mistake fare hit, I told my wife to just pick one so we could put her name on a ticket. So she did, and that's how the final decision was made.
This time around we had already had the first name picked out for a while. The middle name took longer to agree on though, but you don't actually need to put the middle name on the ticket anyway, so that didn't matter much.
What If I Don't Know The Name?
I've heard that you can ticket them with "Baby" as their first name, and then your last name. I have little doubt that that works fine for the actual flying.
My concern — and the reason I've always avoided this — is that I'm not sure how it will work when trying to credit the miles to a frequent flyer program. I've always avoided this method for that reason.
I Definitely Don't Know The Birthdate
The secure flight info requires that you enter a birthdate when booking a ticket. I would think that the best information that you could provide would be the baby's expected due date, but in my experience entering a date in the future just results in an error. It seems that nobody wants to sell a ticket to someone that hasn't been born yet.
Instead, I enter the month and day of the due date along with some year in the past and never have a problem. It's sort of a plausible fat-finger error. And it's not like the baby exists yet in a government database anyway. I've done this many times and never had a problem.
Add The Frequent Flyer Number To The Reservation Later
The other reason to get the babies out of your lap and into a seat is so that they can earn miles.
That means you need to sign them up for a frequent flyer account which likely also requires you to enter a birthdate. Entering a bogus date in this case may not be a great idea. Whereas a ticket is more or less ephemeral, your kid's frequent flyer account might stay with them for a long time.
Changing The Birthdate Might Be A Pain.
At least in the case of United, "significant changes" to your MileagePlus account require you to send in supporting documentation. That seems to include changes to both names and birthdates.

So you might as well wait until after you actually know the birthdate to sign them up for a frequent flyer account and just add the number to the ticket later. There's no real benefit to doing it early.
Bottom line
The final stages of pregnancy are often filled with more anticipation than action. For those who are used to frequent travel, sitting at home waiting can make you a bit antsy — at least that's what happens to me.
It doesn't need to stop you from planning future trips however, including a seat for the new addition.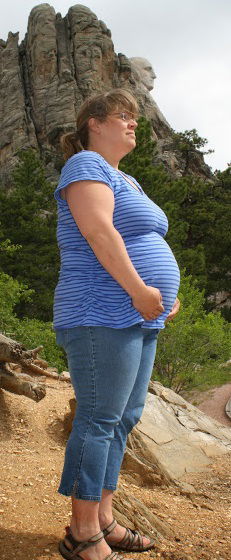 I've booked multiple tickets for unborn babies, and have never had a problem with this approach:
List their projected name
Use a fictitious birthday
Add the frequent flyer number later
Have you ticketed flights for an unborn baby?