One of the things that I like about living in Miami is that we have some unique airlines that you don't see at any other US airports. One of those airlines is Boliviana de Aviacion, which operates a combination of 737s and 767s between Miami and Santa Cruz de la Sierra, Bolivia.
The airline has a fleet of four 767-300s, which are an average of over 20 years old. I've been wanting to fly one of these because I sort of have a thing for outdated interiors. So I'm not sure whether it's good news or not (for my purposes), but BoA is planning on refreshing their fleet.
Bolivia's government will be injecting 17.5 million USD into the national airline to help them replace their long haul fleet, which they use primarily for flights to Miami and Madrid. While BoA is profitable, the company's CEO notes that this money from the government will help them speed up their fleet renewal.
So, how does the airline plan on refreshing their fleet? Bolivana de Aviacion has entered into an agreement to acquire some A330s from Avianca. It's being reported that these are still fairly new A330s, as they were built in 2016.
Avianca Brasil just recently went out of business and they had three A330s, which are now stored. While they were delivered to the airline in 2017, I guess you could say they were built in 2016, as that would make the most sense in terms of acquiring planes.
It's said that the first A330 will be delivered in December 2019, while the second one will be delivered in June 2020. The airline isn't yet sure exactly how many A330s they will take over, given that the A330 is bigger than the 767.

Avianca Brasil A330
This would represent a massive improvement to BoA's onboard product. Currently their 767s have way outdated recliner seats, while these Avianca A330s have reverse herringbone seats in business class.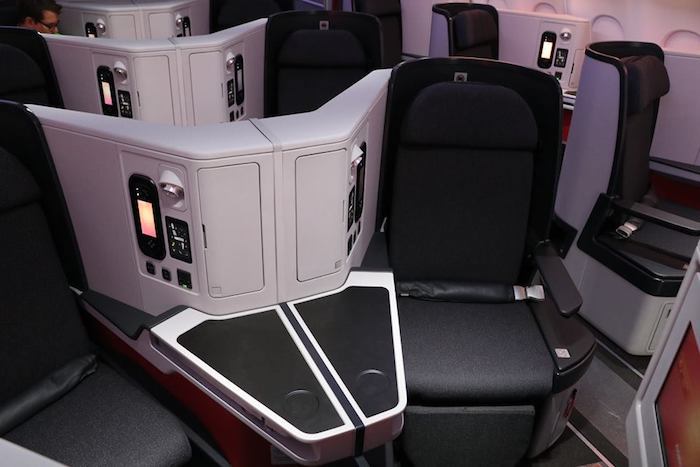 Avianca A330 business class
While perhaps not quite as exciting, currently BoA operates a mix of 737-300, 737-700, and 737-800 aircraft for their narrow body fleet. By 2021 the airline planes to exclusively operate 737-700s and 737-800s, as they start replacing their aircraft.
Interestingly this whole announcement comes just days after Bolivia's president apologized to the country for the quality of the national airline, admitting that there are structural problems. The airline has had at least 10 reported safety incidents so far this year.
Bottom line
Boliviana de Aviacion getting A330s should represent a massive improvement for their passenger experience, and hopefully should also lead to fewer incidents (assuming they maintain these planes). Hopefully the airline actually follows through on this, and it's not just something that is being alleged days after the president spoke poorly about the airline.
Now I'm really in a rush to try BoA, since I'd love to fly one of their 767s…
(Tip of the hat to Flight Global)