In late May I wrote about how Biman Bangladesh will soon take delivery of their first Boeing 787. The airline has four Boeing 787-8s on order, which will complement their existing longhaul fleet, consisting of six Boeing 777s (two 777-200ERs and four 777-300ERs).
While Biman Bangladesh's flagship route is to London, I questioned whether they'd actually put the 787 on that route initially, given that the plane has much lower capacity, and also given that presumably they'd take delivery of a single 787 first. The airline has now revealed their first two 787 routes.
Biman Bangladesh will begin offering daily Boeing 787 service from Dhaka to both Kuala Lumpur and Singapore as of September 1, 2018. Specifically, the airline will use the 787 for the following flights:
BG86 Dhaka to Kuala Lumpur departing 7:15PM arriving 1:00AM (+1 day)
BG87 Kuala Lumpur to Dhaka departing 2:30AM arriving 4:15AM
BG84 Dhaka to Singapore departing 8:25AM arriving 2:40PM
BG85 Singapore to Dhaka departing 3:50PM arriving 6:00PM
There are two things that make this especially interesting:
In both cases the 787 is replacing a 737, so that's quite a capacity upgrade
They'll be operating both of these routes with a single 787, so that's some very high aircraft utilization, especially for a brand new plane, since presumably there will be some kinks to work out; while the plane has about four hours in Dhaka in the early mornings, otherwise it has turns of 70 minutes, 90 minutes, and 75 minutes
Perhaps Biman Bangladesh will use the 787 for the London route once they get their second 787, since they can't operate the entire rotation in a single day.
These new 787s will feature a total of 271 seats, including 24 business class seats and 247 economy seats. For the first time ever the airline will be introducing flat beds in business class. They'll be using the funky Stelia Equinox 3D seat, and seats will be in a 2-2-2 configuration.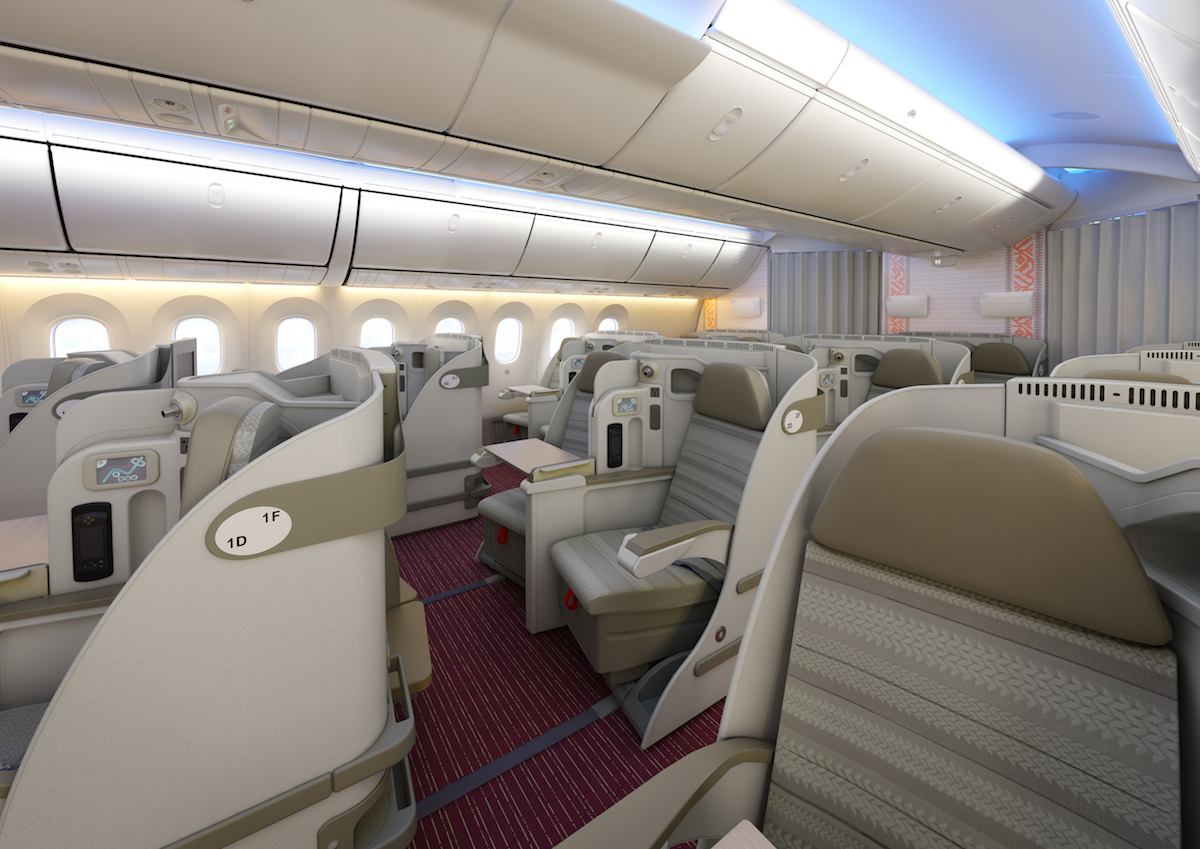 As of now the 787 has only been scheduled on these routes through October 15, so it's entirely possible that's around the time they'll get their second 787, and that they'll then use the planes for their London route.
Biman's business class fares are very reasonable. For example, you can fly roundtrip on the 787 from Kuala Lumpur to Dhaka for 540USD. You can bet I'll be flying them within the first few weeks they operate the 787.
Now I just have to wait for Air Tanzania to put tickets on their 787 on sale…
Anyone planning on checking out Biman's new 787?