The newly delivered 787 that I'm most excited about this summer belongs to Air Tanzania, as they'll be adding a single Boeing 787 to their fleet, which they plan to use for flights to Mumbai. You can bet I'll be on that flight only shortly after it launches.

There's another new 787 operator this summer that I'm pretty excited about as well. The airline has a total of four Boeing 787-8s on order, the first two of which they're scheduled to take delivery of this year. It's my understanding that the first one should be joining their fleet around this August.
Currently Biman's longhaul fleet consists of six Boeing 777s (two 777-200ERs and four 777-300ERs), so this will enable quite a bit of longhaul growth from them, as I don't believe they're retiring their 777s.
Biman Bangladesh has angled flat beds on their 777s, so I've been curious to see what their new business class seat would look like. It looks like the airline has put up a webpage with some pictures of their 787. I'm a fan of Biman's livery, and think it looks great on the 787!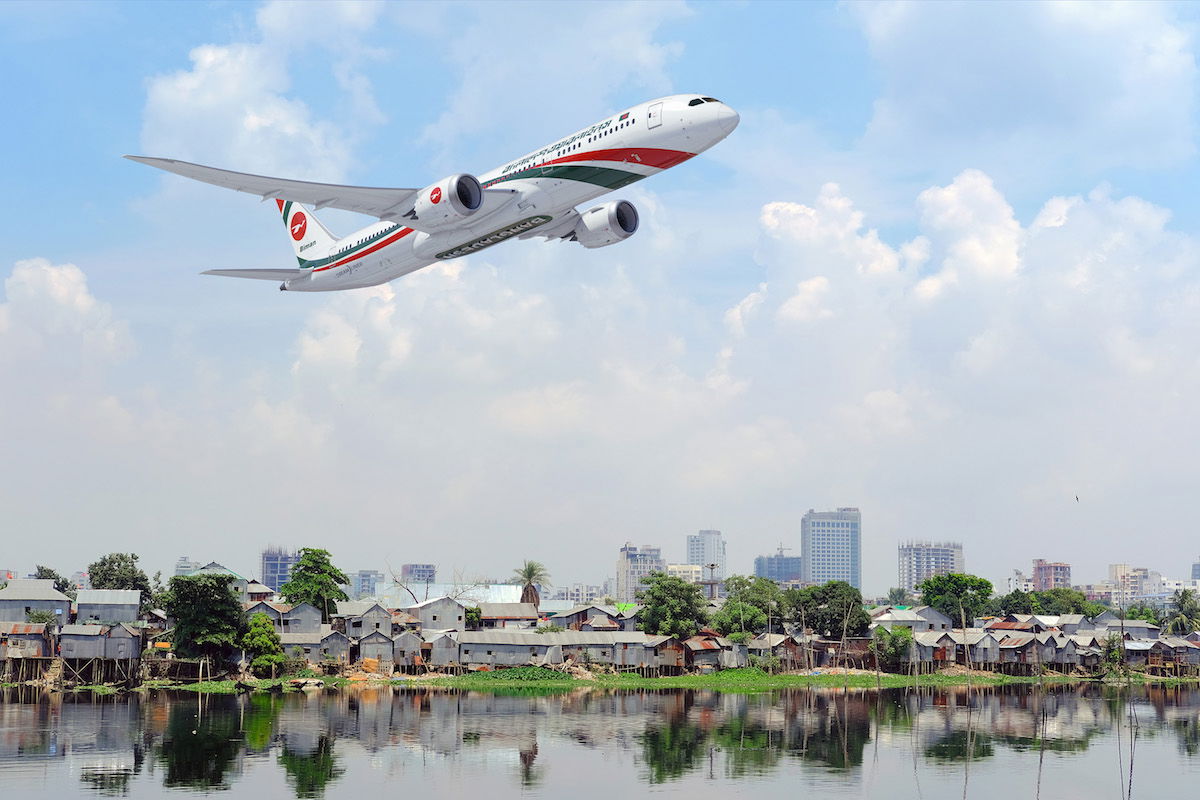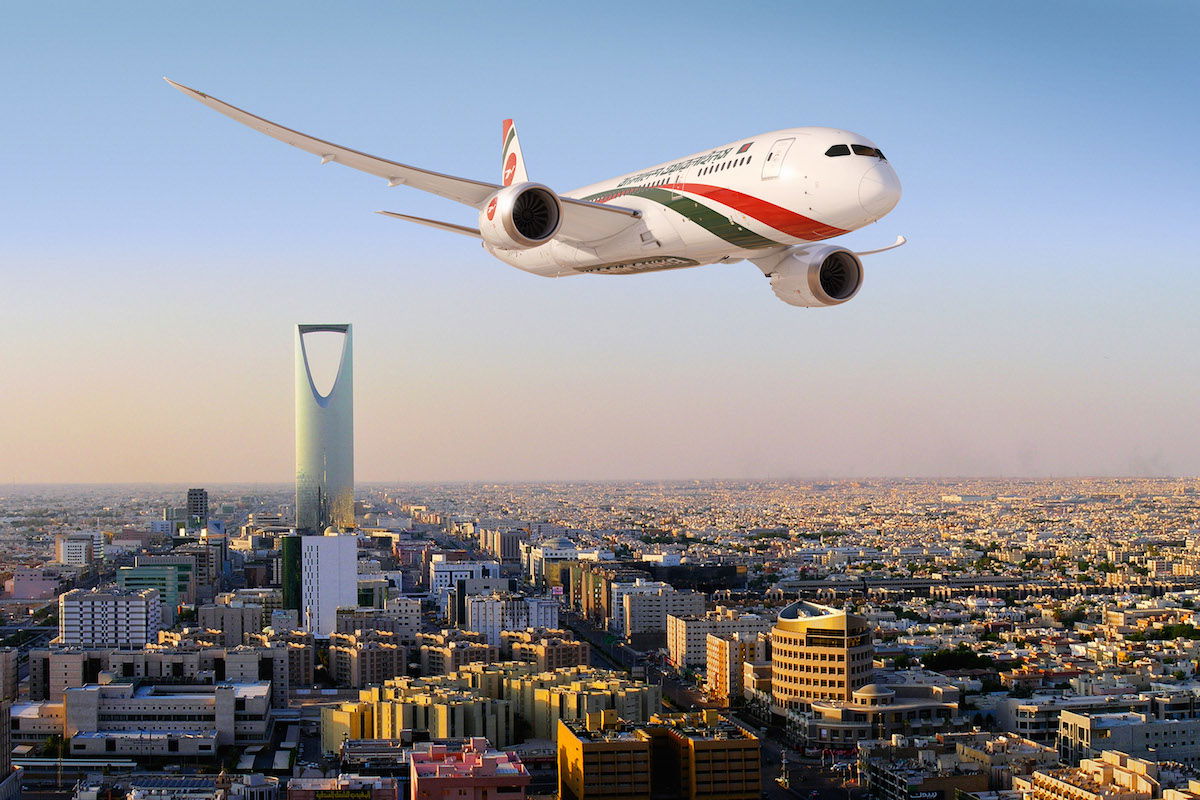 Biman Bangladesh has also revealed that they'll be using the Stelia Equinox 3D seat in business class on the 787s. They plan to have a total of 24 seats, spread across four rows in a 2-2-2 configuration.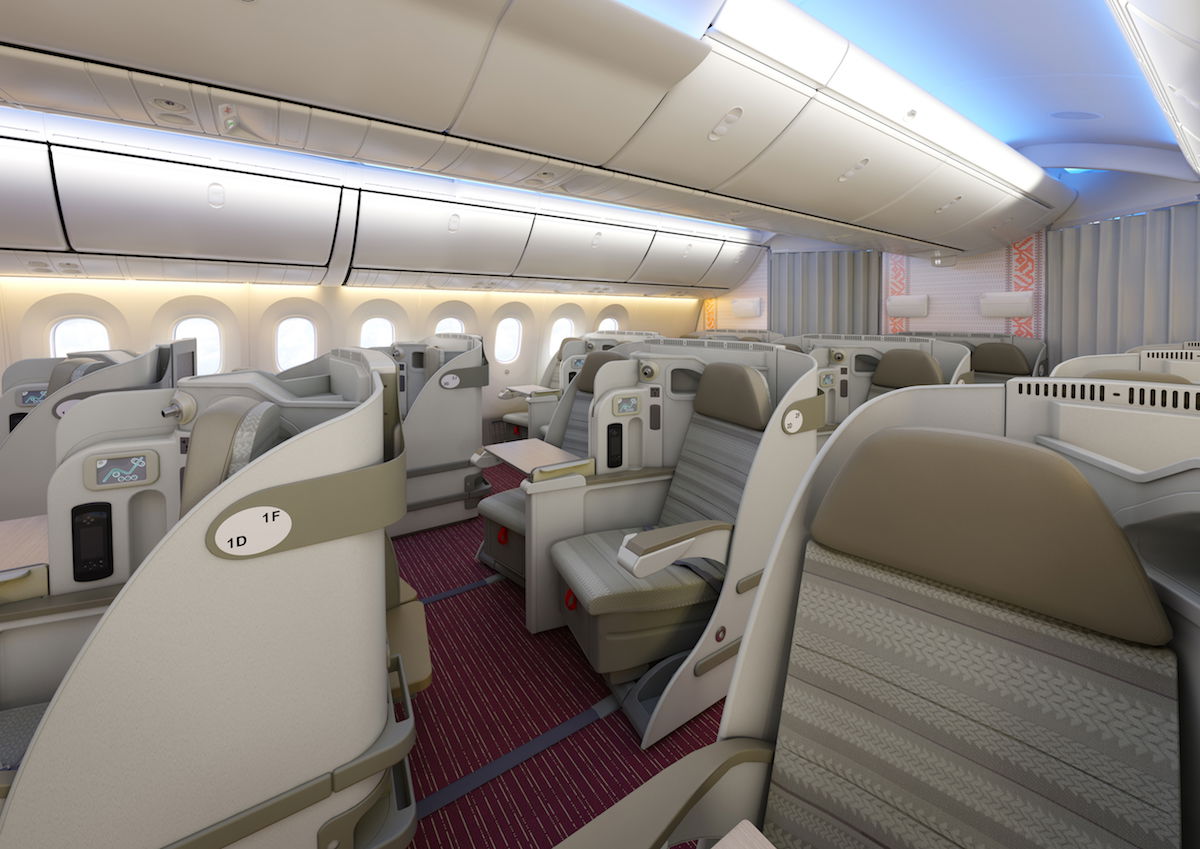 This is the same business class seat you'll find on airlines like Air Caraibes, Air Europa, Royal Air Maroc, etc. It's intended to be a fairly dense configuration business class seat, and personally I don't find it to be especially comfortable. In some configurations (like on Royal Air Maroc) the seats have an odd setup, where one seat is significantly higher than the other one in bed mode, which is just strange.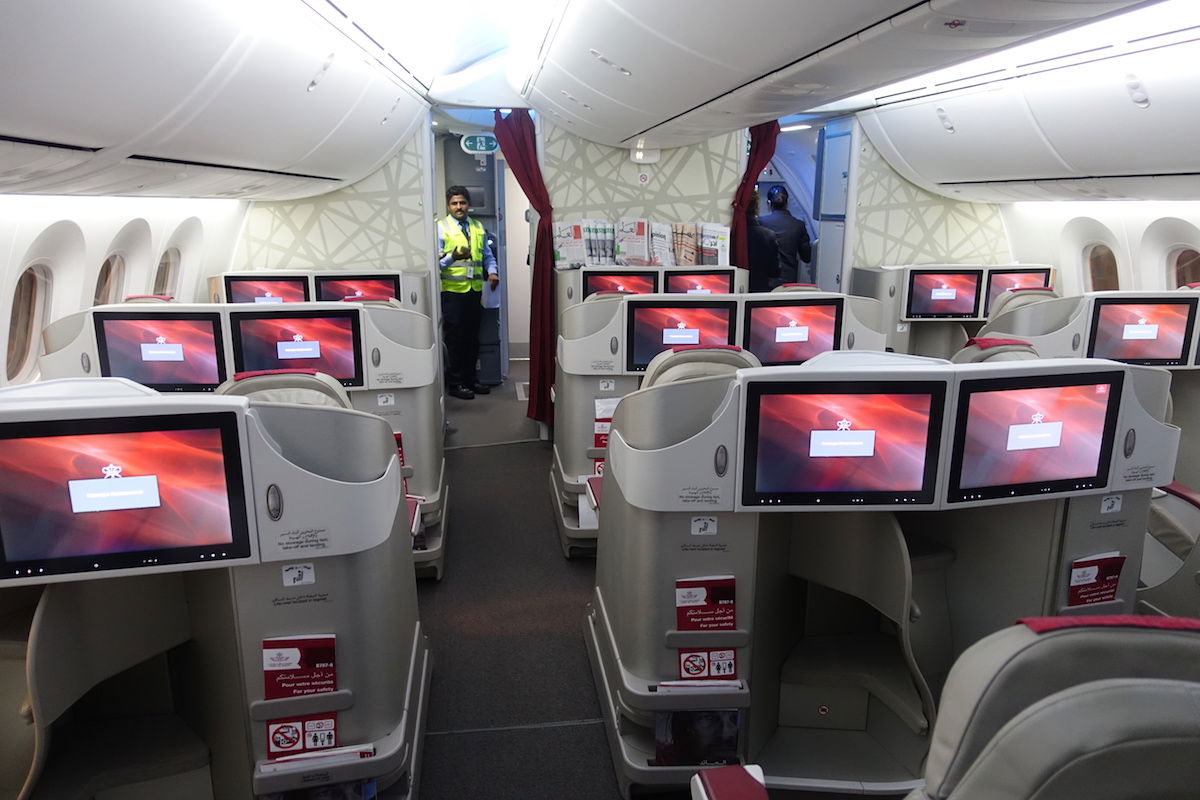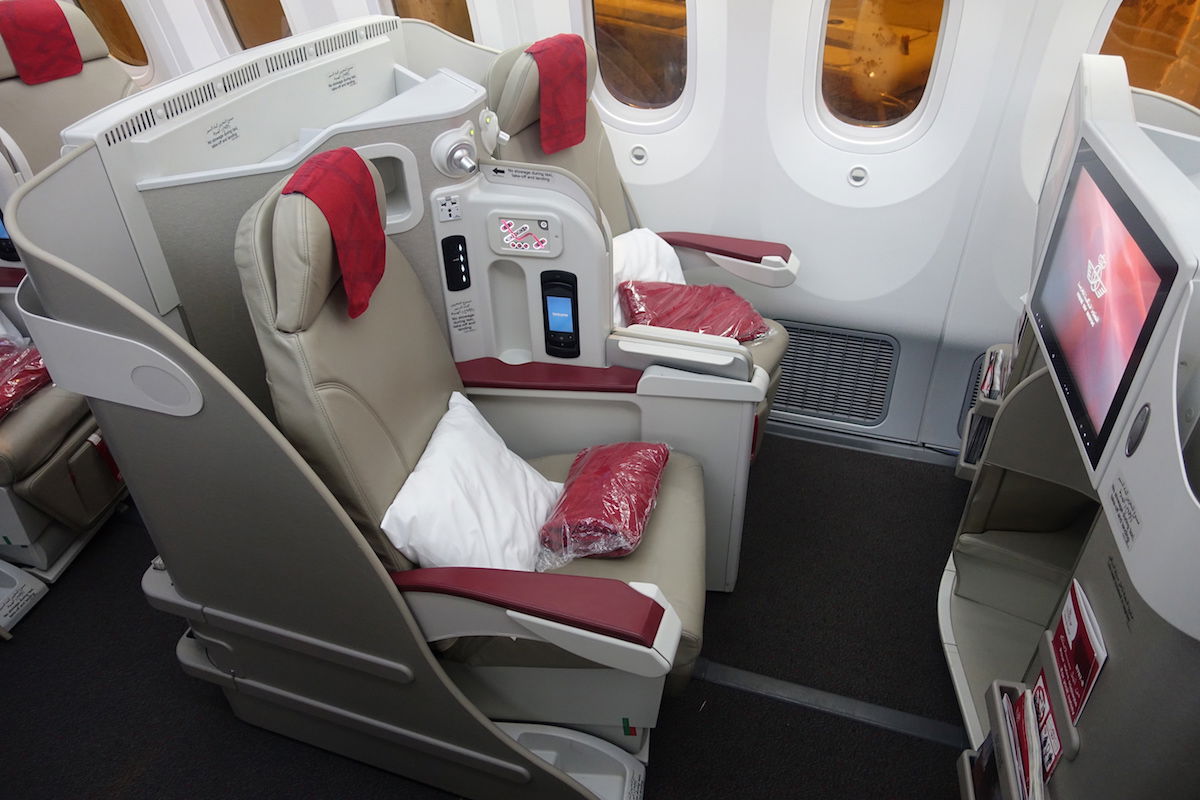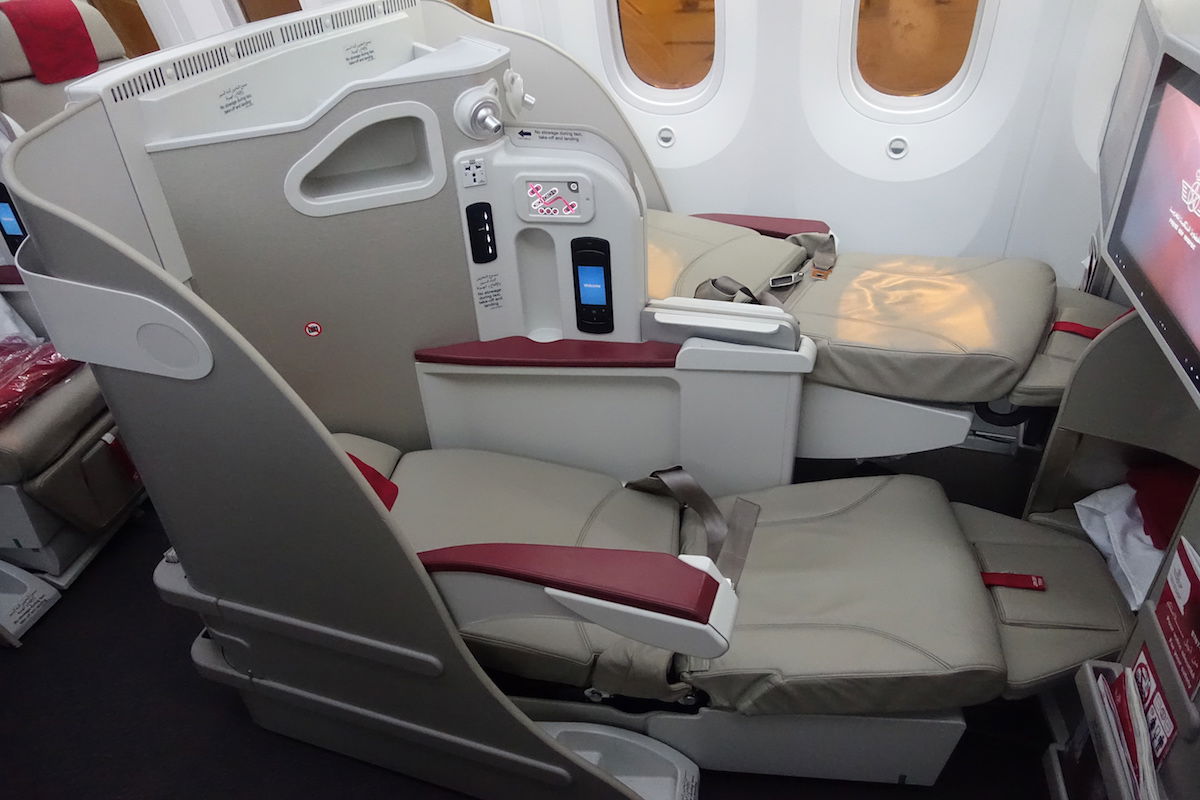 However, a fully flat bed is (almost) always better than an angled seats, so it still represents a big improvement for the airline.
Biman Bangladesh hasn't yet announced the first route to get the new 787. My initial thought is that their London Heathrow route (which operates nonstop on the westbound sector, and via Sylhet on the eastbound sector) seems to be most likely to get the new plane first. At the same time the 787-8 will represent a capacity reduction compared to the 777-300ER they currently use. That's probably fine, though, since I imagine flights to Dubai and Saudi Arabia are more in need of the capacity than a flight to London.