During the pandemic we've seen airlines introduce all kinds of policies intended to keep passengers safe. Well, one of those policies may have increased the risk of exposure to coronavirus.
New boarding processes increase coronavirus risk
During the pandemic we've seen several airlines introduce back-to-front boarding. The logic is that this reduces the number of passengers closely passing by others who are already seated, and therefore the risk of exposure to coronavirus is reduced.
Well, new research from the University of West Florida suggests that back-to-front boarding:
Increases infection exposure by 100% compared to random boarding
Increases infection exposure by 50% compared to boarding processes airlines used pre-pandemic
How could this be? Essentially the study looked at how long it takes people to store their luggage and how long people have to spend in the aisle giving way to others, under each type of boarding model. The study finds that the highest risk of infection comes from closer contact between passengers in the same rows clustering in the aisles to store their bags, and back-to-front boarding makes that much worse.
Researchers simulated different boarding processes using pedestrian dynamics, and stated that infection risk could be significantly lowered if airlines:
Prohibited passengers from using overhead bins
Board those in window seats before aisle seats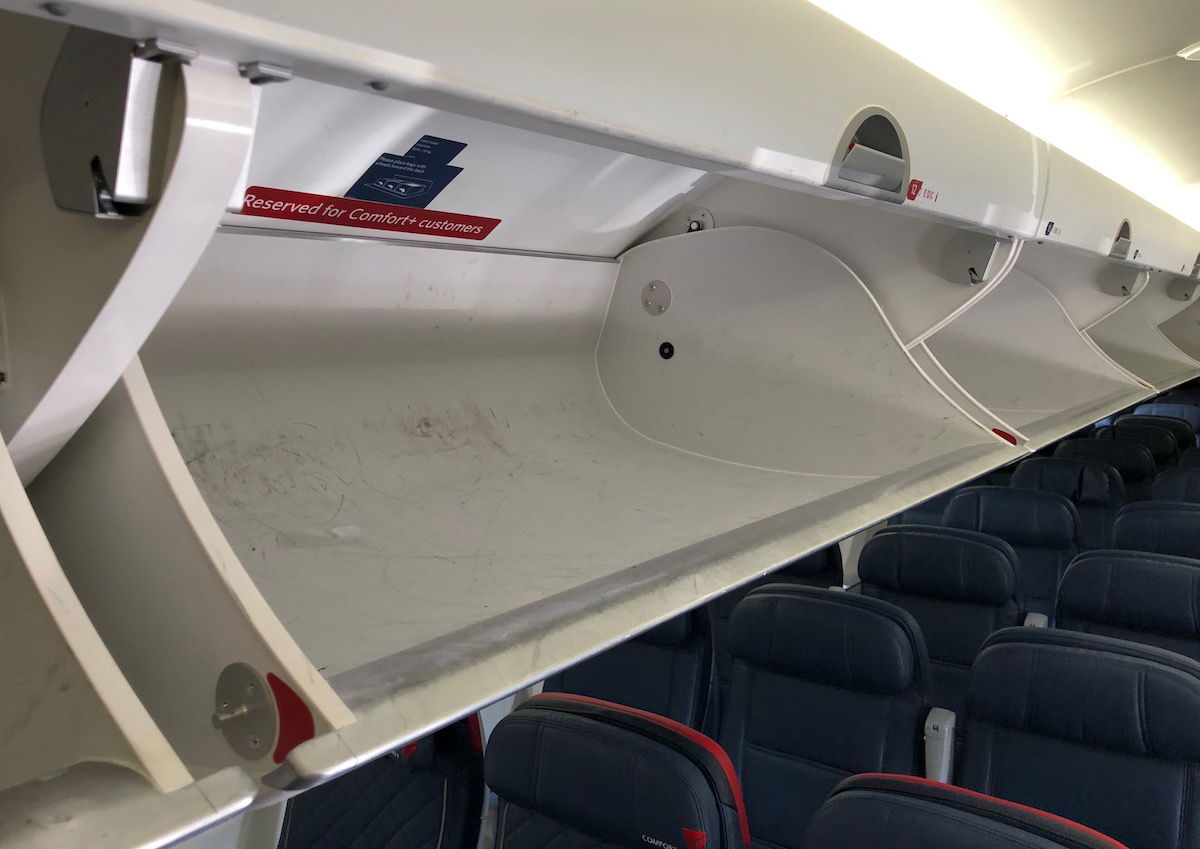 A new study suggests airlines could reduce exposure risk by not using overhead bins
This is interesting, but not necessarily useful
I find this research to be interesting, but I'm not sure I'd necessarily buy the math in the real world. Not because researchers did anything wrong with their simulations, but rather because airplane boarding simulations rarely reflect how things work in the real world.
For as long as I can remember we've seen research done into the "best" (typically most efficient) ways to board, yet airlines are constantly tinkering their boarding processes. Because no matter how you set people up to board, they'll never board exactly as planned.
The next major issue is that even though we're over a year into the pandemic, there are still a lot of questions about the risk of being exposed to coronavirus when flying.
On one end of the spectrum we've seen IATA suggest that there were only 44 confirmed cases of coronavirus associated with flying, out of a total of 1.2 billion passengers traveling. This has caused airlines to promote that your chances of being infected while flying are one in 27 million. On the other end of the spectrum, we saw 47 people on a single flight test positive for coronavirus.
Personally I think flying is as low risk of a non-distanced indoor activity as you'll find, thanks to good air circulation and well enforced mask policies. I absolutely don't believe exposure risk is one in 27 million, but I also don't believe it's 47 in 188.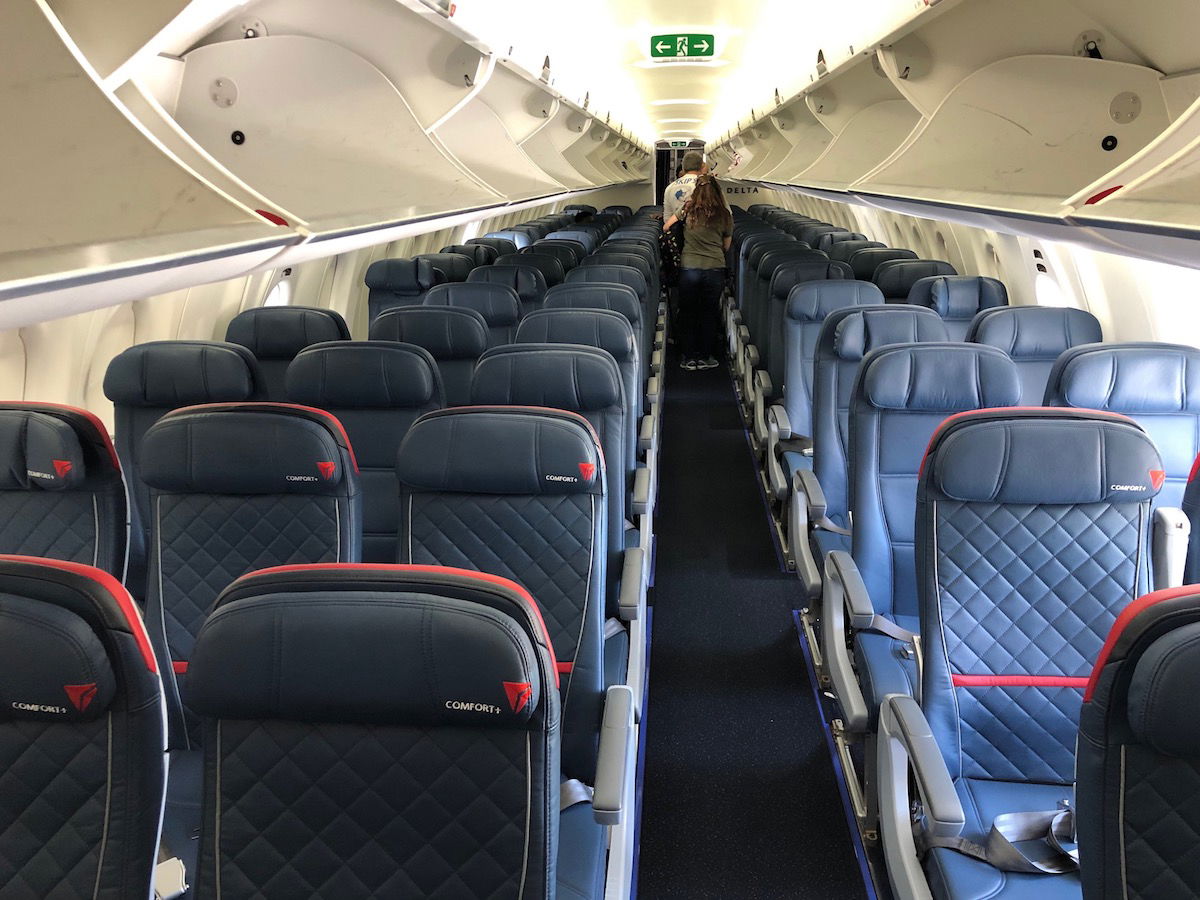 It's anyone's guess what the real risk of coronavirus exposure is on planes
Bottom line
A new study suggests that back-to-front airplane boarding increases the risk of exposure to coronavirus by 50-100%. While this kind of boarding limits the number of people you walk past, there's a greater risk from people being clustered in one area trying to store their bags in overhead bins.
What do you make of this research on boarding?