I've enjoyed my flights in Asiana first class, including on the Airbus A380, Boeing 747-400, and Boeing 777-200. Asiana has always been great about releasing first class award space, and I've rarely found the first class cabins to be full, which is perhaps a sign of weak demand for the product.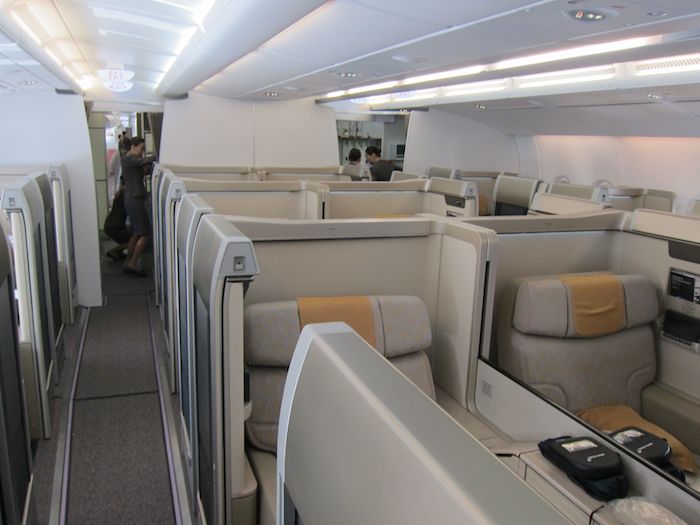 For that matter, Asiana has never really had a cutting edge first class hard product. While the service and food have generally been excellent, the hard product leaves quite a bit to be desired.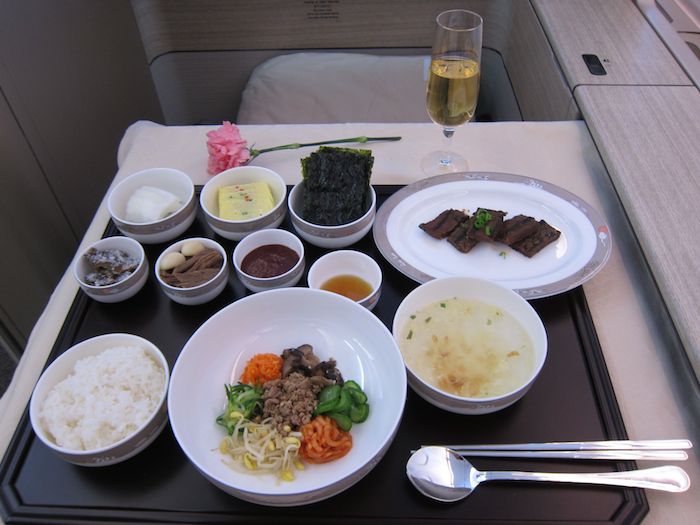 The 747-400 first class cabins lack privacy. The 777-200 and A380 cabins have more privacy, though the color scheme is borderline vomit-inducing. And the entertainment selection has always been really bad.
Asiana has really been struggling financially lately, due in large part to the outbreak of MERS. For example, between April and June of this year the airline lost ~$72 million, nearly eight times how much they lost during the same period last year.
While the current situation they're in seems to be at least partly be temporary, it does seem like Asiana is taking steps to make their business more competitive long-term. As part of that, Asiana will be eliminating first class on the Boeing 777-200 and Boeing 747-400, leaving first class exclusively on the Airbus A380.
Via The Korean Herald:
"Considering that our company is at an absolutely inferior position in terms of supply of first-class seats, all other flights will change to a two-class system, while the first class will remain on our four Airbus 380 airliners," Kim Soo-cheon, chief executive officer of Asiana, told employees via a video message.

Although the latest decision was made as an emergency countermeasure to the stumbling business, Asiana has already been pulling back from the three-class system on many of its flights.

Of the company's 74 airliners, only 20 provide first-class seats, and 12 others are run on a mono-class basis.
As of now the Airbus A380 operates on their Seoul Incheon to Los Angeles and Seoul Incheon to New York JFK routes.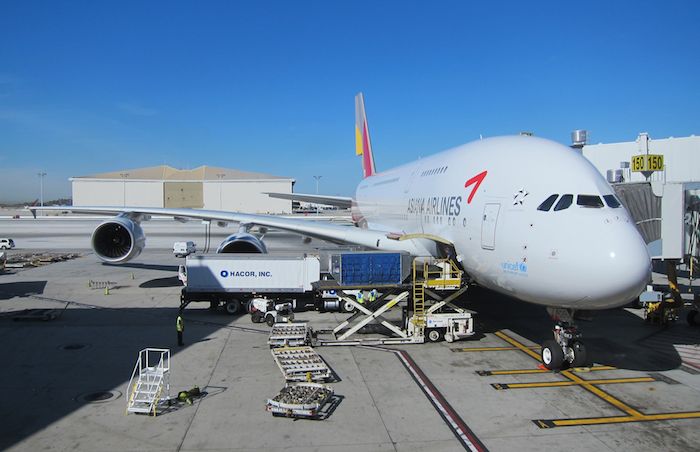 What makes this move especially interesting is that their biggest competitor, Korean Air, really embraces the three cabin model, as they have a first class product throughout almost all of their longhaul fleet. Though that doesn't necessarily mean it's profitable for them, since I find their first class cabins are usually quite empty as well.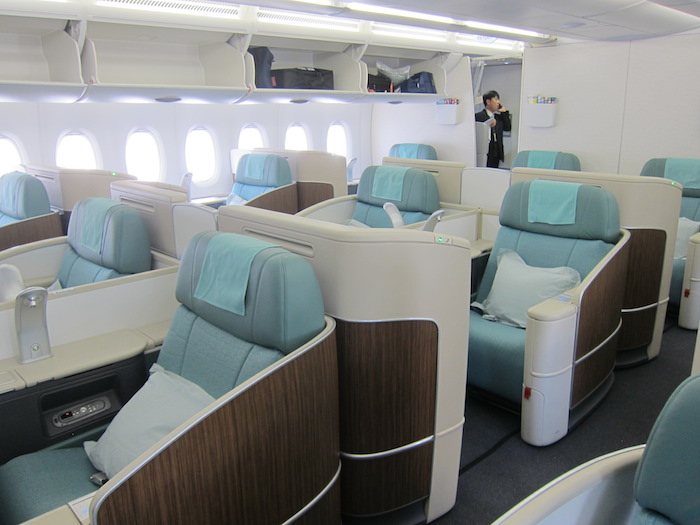 Bottom line
I'm sad to see a majority of Asiana's first class seats removed from the fleet. That being said, from a business perspective I get it. Asiana never completely embraced first class — they always only had it on a subset of their longhaul fleet. And given that it was a fairly lackluster product, it seems like the market for it was pretty limited.
And frankly I'm less sad about first class being eliminated on Asiana nowadays, given that there aren't as many ways to economically redeem miles for Star Alliance first class.
Are you surprised to see Asiana eliminate first class from most of their longhaul fleet?
(Tip of the hat to View from the Wing)