At least once a week I see an article with tips for scoring an upgrade. Most of them are full of tips which might have worked a couple of decades ago, like dressing nicely, bringing gifts for airport staff, saying it's your honeymoon, etc.
Here's a hilarious video a "body language expert" made about how to get free flight upgrades, which I think demonstrates the point perfectly:
The reality is that frequent flyer programs have significantly changed the ways in which upgrades work:
There are fewer empty premium cabin seats nowadays thanks to how many ways there are to upgrade, redeem miles for seats, etc.
In the event that economy is oversold and operational upgrades are required, airlines typically have policies as to the order in which they upgrade (based on status, fare class, etc.)
So the truth is that 99% of the time you're not going to score a flight upgrade using charm, persistence, 0r nice clothes.
On Friday night Tiffany and I flew Delta from Los Angeles to London, and witnessed someone actually score an upgrade by being a total sleazeball. I was amazed!
Tiffany and I were at the gate getting our travel documents checked, and there was a guy next to us at the counter talking to the other gate agent.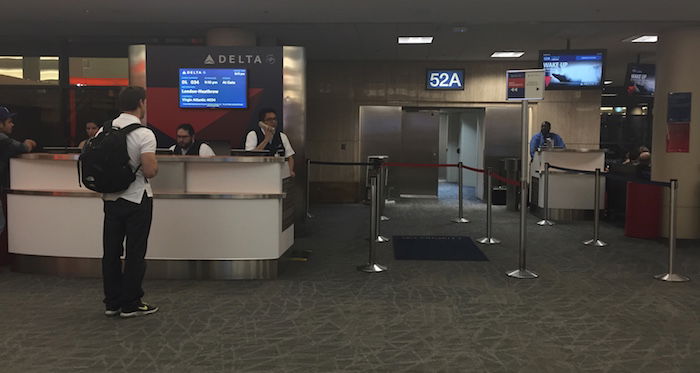 He took out his Delta Platinum Medallion card, a "Job Well Done" certificate (which can be used to recognize employees who go above and beyond), and his boarding pass for a Comfort+ seat.
With a complete $hit-grin on his face, he said to the gate agent "so, how do I exchange these for seat 9A?" Clearly he had done his research, because that was a business class seat that was still showing as unoccupied on the seatmap.
At first the gate agent was confused, thinking he just wanted to change his seat assignment. But then he realized the guy was actually trying to score an upgrade.
The guy certainly proceeded to say the right things, in theory. He said that if they were oversold in economy he'd be happy to switch seats, though again, he did it with the most ridiculous grin on his face, as if he knew he was being ridiculous.
The gate agent explained they weren't oversold in economy, and that if they were, they'd upgrade by status, so he might be near the top of the list.
He responded by suggesting that surely there weren't many other Platinum members on the flight.
Fast forward to boarding. I settled into 9B, and I saw the guy walk past me to his economy seat. The boarding process took about 50 minutes, and during that time he must have walked to business class at least five times to survey seat availability and chat up the crew.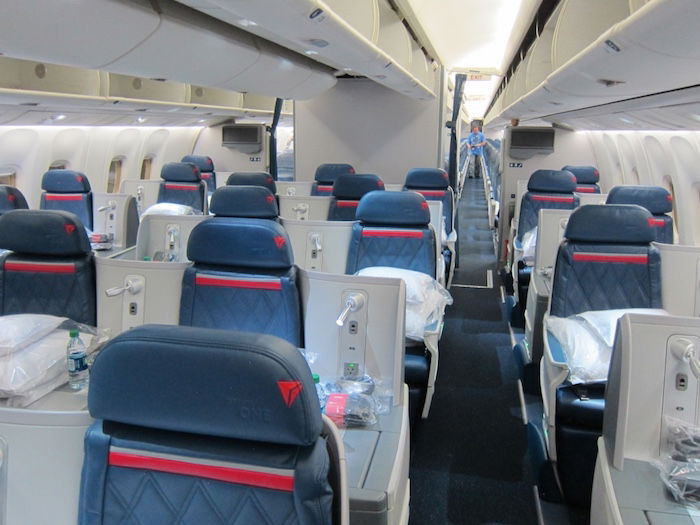 On one hand he was clearly trying to be charming and smooth, but the reality was that he was doing it all with such an "I'm gonna get you, suckers!" grin on his face. I figured that surely no flight attendant would fall for it.
So I was shocked — shocked — when five minutes before the door closed he sat down in 9A. The crew seemed okay with it, since they recognized he was seated there. And for what it's worth, economy wasn't oversold and the upgrade wasn't processed by a gate agent, since at no point did a gate agent board to bring him up.
For that matter when we landed he didn't have a business class boarding pass, as the crew forgot to hand out Fast Track cards, and he only had an economy boarding pass, and was therefore denied access to the Fast Track lane.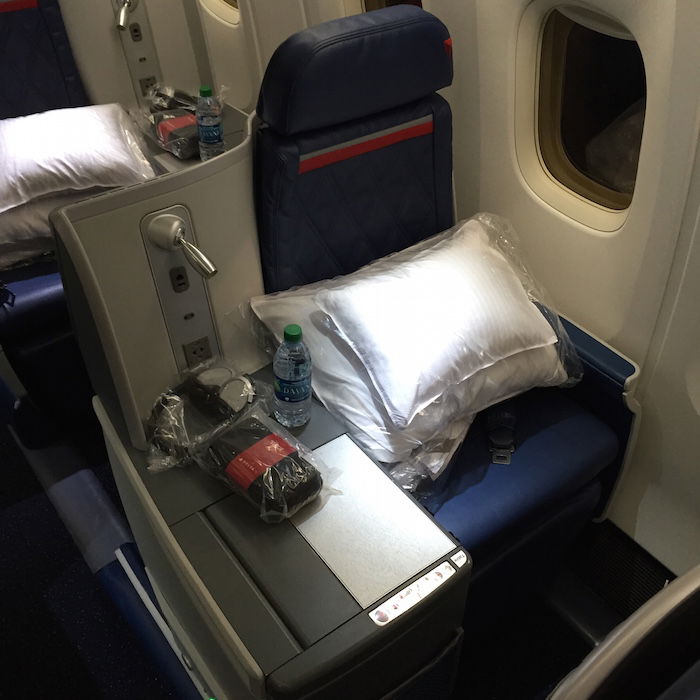 Bottom line
I'm not sure what to make of all this, and ultimately it's none of my business. That being said, the situation amused me, which is why I'm sharing it here.
It's one thing to try and be charming to talk your way into an upgrade, but I thought his approach was pretty off-putting from the beginning, as he started his "negotiation" with a bribe, by trying to give the gate agent a "Job Well Done" certificate. And it only went downhill from there.
Still, I guess the moral of the story is that being a persistent jerk can pay off… sometimes?!
Have you ever scored an upgrade (or witnessed someone scoring an upgrade) in a similar way?