Amazingly enough some of you people actually seem to like airline food (and even more of you seem to roll your eyes at my obsession with hot nuts, cookies, and getting my first meal choice). So I posted all the delightfully healthy food I was served on my flights last weekend, so I might as well do the same for this past weekend.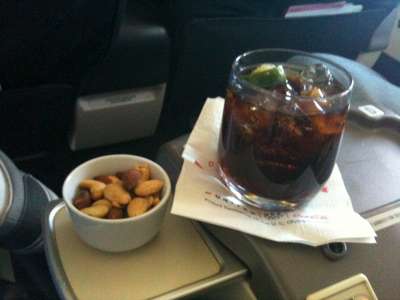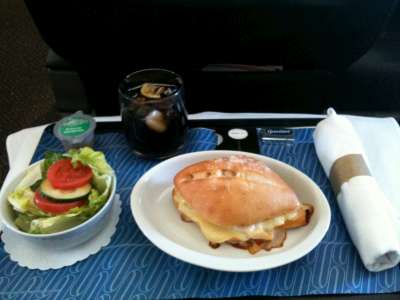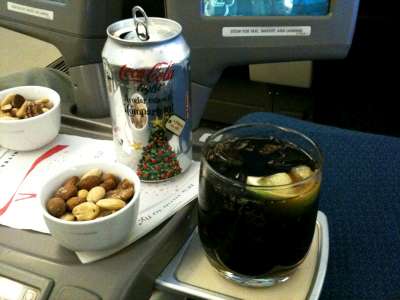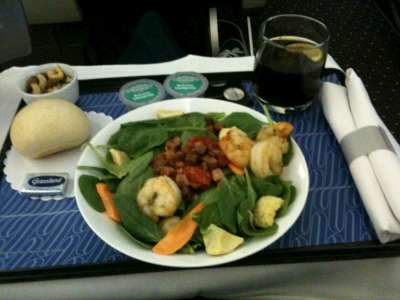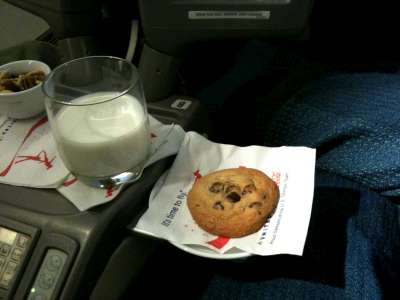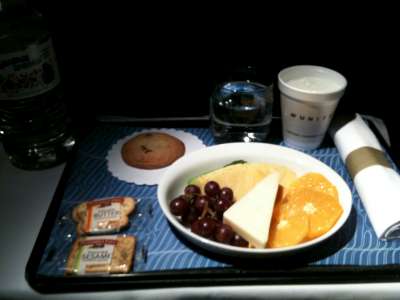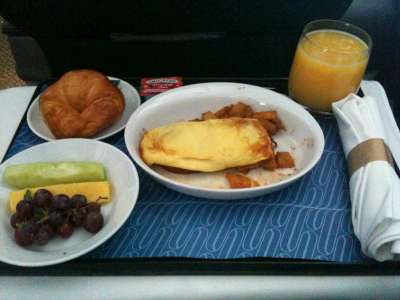 Yes, I'm working on finding my way to the gym as we speak, and yes, my Diet Coke with lime sponsorship is obviously back on. 😉
The only two things worth mentioning are the awful breakfast presentation and that I didn't get my first choice meal for the first time. The joys of an Airbus 319 with only eight first class seats, catering for exactly the right number of people, and a flight attendant that prefers simplicity (front to back) over procedure (taking meal orders by status).
The only thing that makes me feel worse than looking at those pictures is realizing that I'll be flying the same exact routing next weekend, plus four more flights. Bleh, I think I just won't eat anymore….