It has been forever since I've taken pictures of meals on domestic flights because it's always the same thing. But I got talked into getting an iPhone this past week, so I figured I might as well take some meal pictures to see how the picture quality turned out. Well, I didn't figure they'd be worth posting, other than the fact that I realized just how much food I'm consuming on these mileage runs. Fortunately I've been working out every day, but still, multiply this by 52 weeks a year and it doesn't paint a pretty picture.
Interestingly enough I'm reading a book entitled "Mindless Eating — Why We Eat More Than We Think" for one of my marketing classes. Ain't that the truth?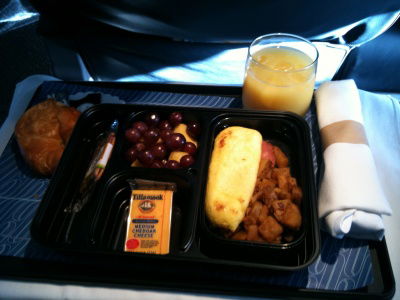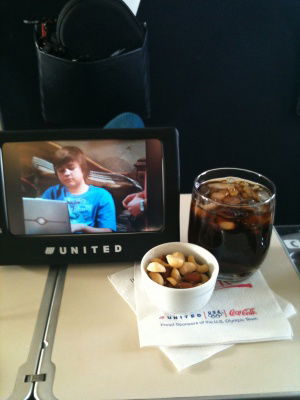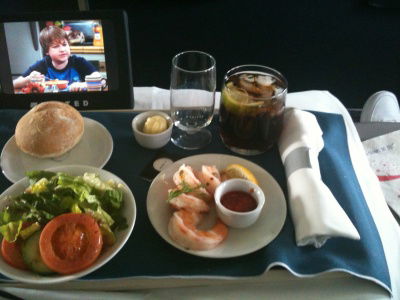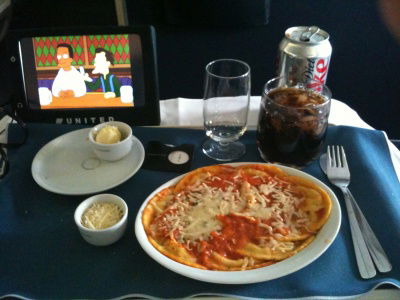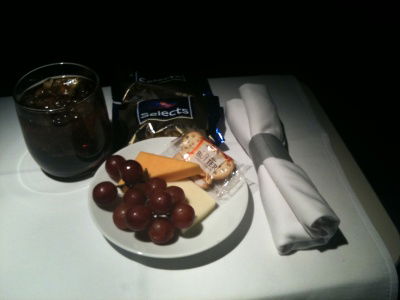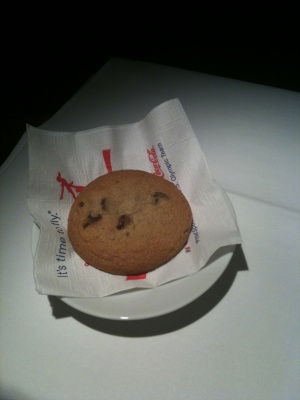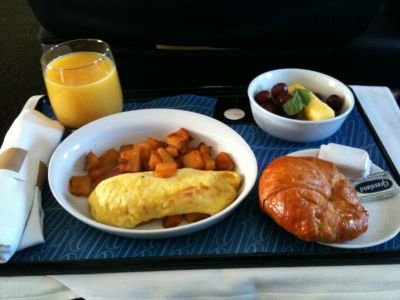 That doesn't include the snack I had on my redeye from San Francisco to Washington.
Uggghh…..