Yesterday was an interesting day for new airline routes, as three airlines announced their longest flights yet:
And then there's a third announcement — Japanese carrier All Nippon Airways announced they will launch daily nonstop flights between Mexico City and Tokyo Narita starting in the second half of 2016.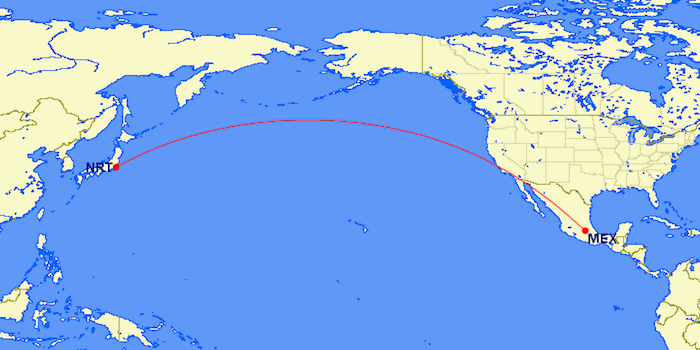 At 7,004 miles, this represents the airline's longest route, beating out their 6,753 mile flight between Tokyo and Washington.
While the exact schedule hasn't yet been announced, the flight will operate daily using a Boeing 787-8, which seems like a great fit for the route. ANA's longhaul 787s are super low capacity, with just 169 seats, including 46 business class seats, 21 premium economy seats, and 102 economy seats.

The catch is that Mexico City Airport is at an altitude of ~7,300 feet, which could pose problems for operating the flight nonstop. Via Nikkei, ANA will consider limiting passenger numbers and cargo weight to cope until more efficient engines are available.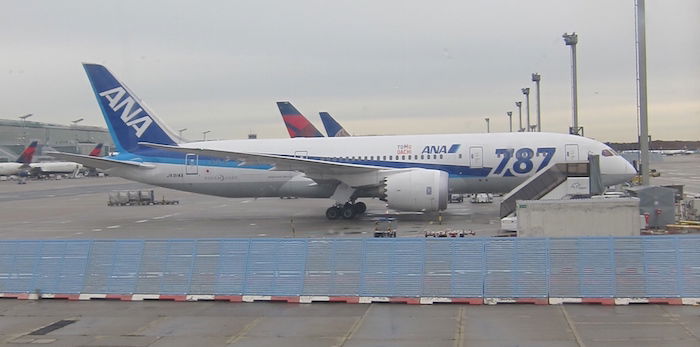 Presently Aeromexico is the only airline offering nonstop flights between Mexico and Japan, with their 4x weekly flights in the market. They also operate the flight with a 787. Back in the day the route was operated via Tijuana, but thanks to the operating performance of the 787, the route can be flown nonstop nowadays. It's my understanding that it's also sometimes weight restricted, though.
This is a great new option for passengers traveling between Japan and Mexico/Latin America. In June 2015, ANA launched flights between Tokyo and Houston, which were intended to provide easy connections to Latin America on their partner, United. This new route makes it even more practical to connect, given that doing an international-to-international connection in the US is a pain (you have to clear customs, as there's no sterile international connection area).
Bottom line
This is a great time for the airline industry. When you combine low fuel prices with fuel efficient, (fairly) low capacity planes, some really cool new routes become possible, as we've seen. In the past airlines tried these routes with planes which were too large for the actual demand. When you combine that with high oil prices, it didn't end well for the airlines.
Of course $100/barrel oil would change things a bit, but fundamentally planes like the Boeing 787 and Airbus A350 have made so many new routes feasible.
What do you make of ANA's new route between Tokyo and Mexico City?