One of the best perks of the American Express Platinum Card is access to Centurion Lounges. These lounges are for the most part significantly better than what's offered by U.S. airlines, as the lounges have complimentary cocktails, hot food, and a couple of them even have spas.
However, there's no denying that these lounges are often overcrowded, to the point that they're almost unpleasant to be in. As much as I love Centurion Lounges, I've sometimes found myself walking in, realizing there weren't any empty seats, and then just going to a nearby emptier contract lounge, because at least they're a quiet place from which to work. To me the most basic lounge amenity is a quiet place with Wi-Fi and an outlet, and everything else is a frill.
As far as U.S. locations go, there are Centurion Lounges in Dallas, Houston, Las Vegas, Miami, New York, San Francisco, and Seattle, and one should be opening this summer in Philadelphia.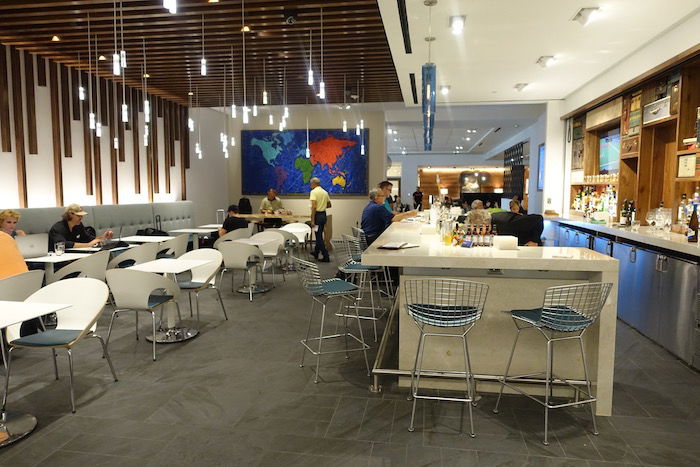 American Express is making some major changes to the Amex Platinum Personal Card and Amex Platinum Business Card as of March 30, 2017, and it looks like on that date they'll also be making a change to the Centurion Lounge access policy, as View from the Wing wrote about earlier.
As of March 30, 2017, Amex Platinum members are limited to bringing two guests into Centurion Lounges. Previously they could take two guests or immediate family members, meaning that you can no longer bring the whole family into the lounge (well, at least not without paying). You can pay $50 per additional guest beyond the first two.
Here's how the change is described:
As our Centurion Lounges have quickly become one of our Card Members' favorite Card benefits and continue to increase in popularity, we have increasingly heard from our Card Members that our lounges are becoming overcrowded at times.

Our new guest policy is intended to help alleviate the overcrowding issues and ensure that more of our Card Members are able to continue to enjoy the great space and amenities that our Centurion Lounges have to offer.

Under the new policies, Platinum Card Members can enter our lounges with up to two family members for free, as well as continue to purchase day-passes for any additional guests or family members.

Please also note that the two family member policy applies to all our lounges (with the exception of Delta), so it's now consistent across most of our 1,000 plus global lounge collection.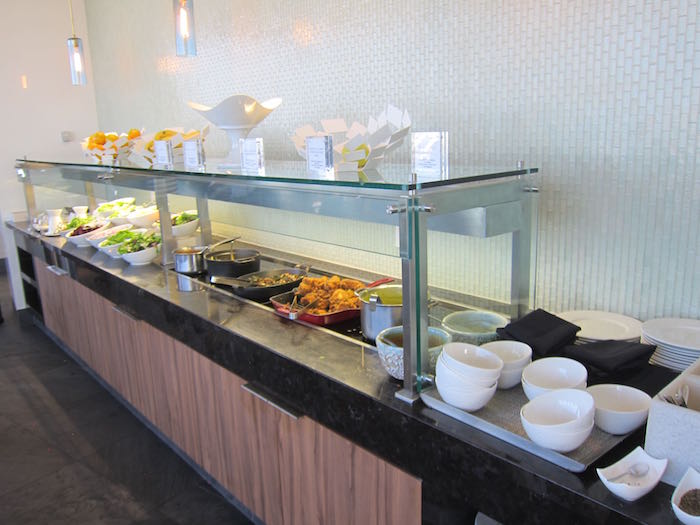 So the timing of these change is rough. Amex is raising the annual fee on the personal card, and at the same time is reducing lounge access for some, so that's an unfortunate move.
I'm sure Amex has data on this, but I'm very surprised to hear that this should alleviate lounge crowding. When I think to the people I see in Centurion Lounges, it's rare that I see a family with four or more people. Maybe I just travel during unusual times, but I'm not sure the degree to which this will alleviate crowding. Furthermore, in many families you have two people who have the card, meaning they can still bring in six people.
However, I did write a post a while back about the overcrowding issues at Centurion Lounges, and noted four potential ways Amex could go with lounge access:
Keep the status quo. Continue operating fantastic lounges with great amenities, which will continue to be overcrowded.
Change the guesting policy. Right now you can bring in two guests or immediate family, which I find most people take advantage of. Then they could either give a certain number of guesting passes for cardmembers to bring in others, or otherwise charge a reasonable premium for guests (maybe $10-20 per guest)
No longer allow authorized users in. While the card's annual fee is $450, on the Platinum Card you can add three additional cardmembers for a total of $175. In turn they can use the lounges and also guest in people. Lounge access could be limited to primary cardmembers, which would presumably decrease the number of people who have access to these lounges.
Limit the number of free visits. Maybe those with the Platinum Card could be limited to a certain number of lounge visits per year, making it "fairer" for all cardmembers (I assume there are some people who use the lounges 100+ times per year, while others use them maybe a few times)
So it seems they went with the option of changing the guesting policy. I guess we'll find out soon if this limits crowding problems.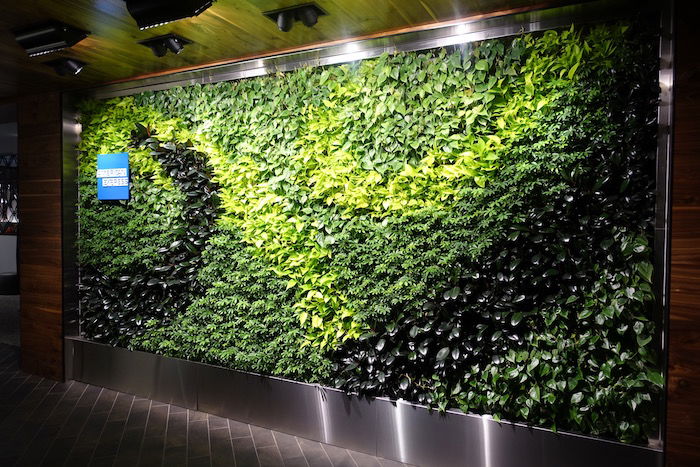 Bottom line
As of March 30, those with the Amex Platinum Card will be limited to two guests for Centurion Lounges, rather than being able to bring in the immediate family. It's unfortunate that this comes at the same time that Amex is raising the annual fee on the personal version of the card.
I do think crowding in Centurion Lounges has been a major issue at times, and something needed to be done. I think the issue here is that any possible solution will frustrate members, since ultimately something will be taken away.
I don't think this is the solution, at least based on what I've seen in lounges. While I'd hate to see it (on one hand), I think a much more effective solution would be limiting people to one guest each, or eliminating access for authorized users. On the personal card you can add three authorized users for $175, which is an average of ~$60 per person per year for access to those lounges. I imagine that's causing a lot of crowding in Centurion Lounges.
Again, I don't want to see any negative changes, but at the same time, the overcrowding is a very real problem, in my experience.
What do you make of the changes to Centurion Lounge access? Do you agree lounge crowding is an issue, and if so, what do you think the solution is?