American Airlines has gotten a lot of flak for the way in which they've been configuring their narrow body aircraft.
American's "Oasis" 737 cabins
This started with the Boeing 737 MAX, as American configured these with more seats than the 737-800. As a result, American's cabins are not only tighter, but the seats are also quite uncomfortable. In particular in first class the new seats are much less comfortable than the old ones.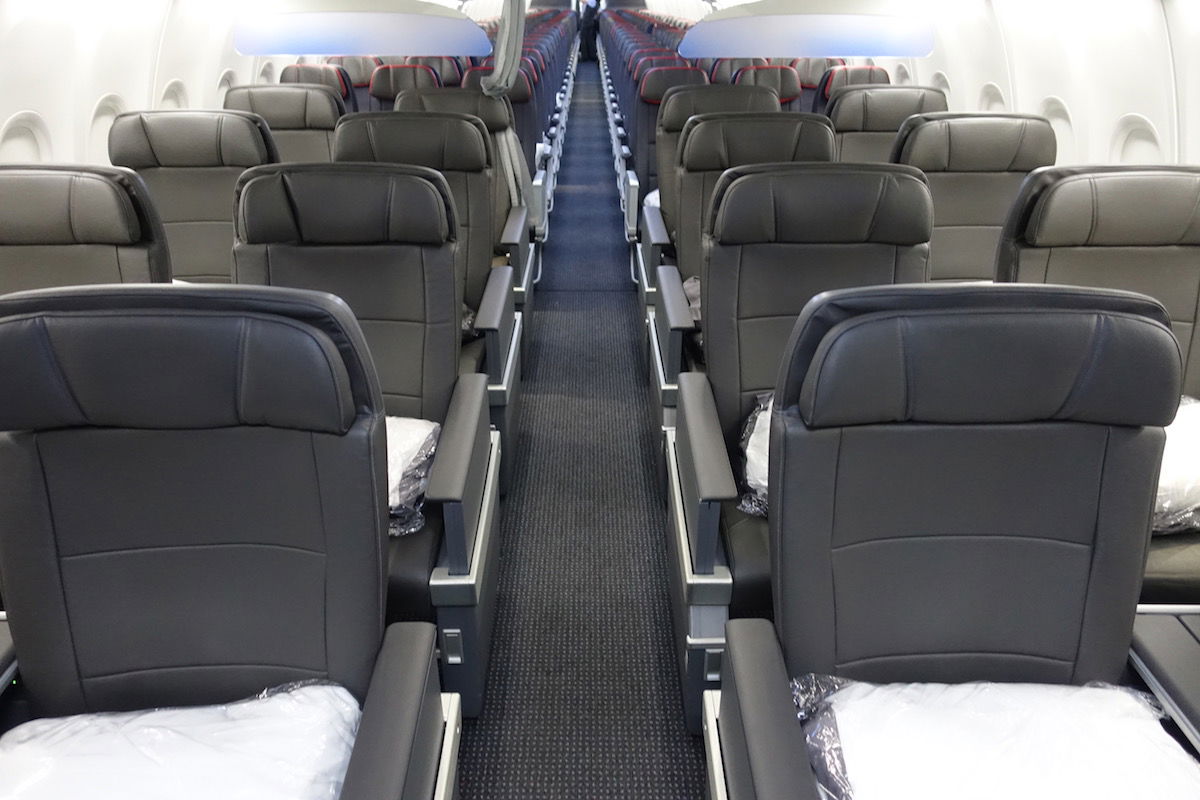 American's 737 "Oasis" cabin
While the 737 MAX planes were delivered with these new seats, for a while American was also in the process of reconfiguring the rest of their 737-800s with these less comfortable cabins (the project is known as "Oasis"), resulting in the seat count being increased from 160 seats to 172 seats. Here's how to tell if you're on an Oasis 737.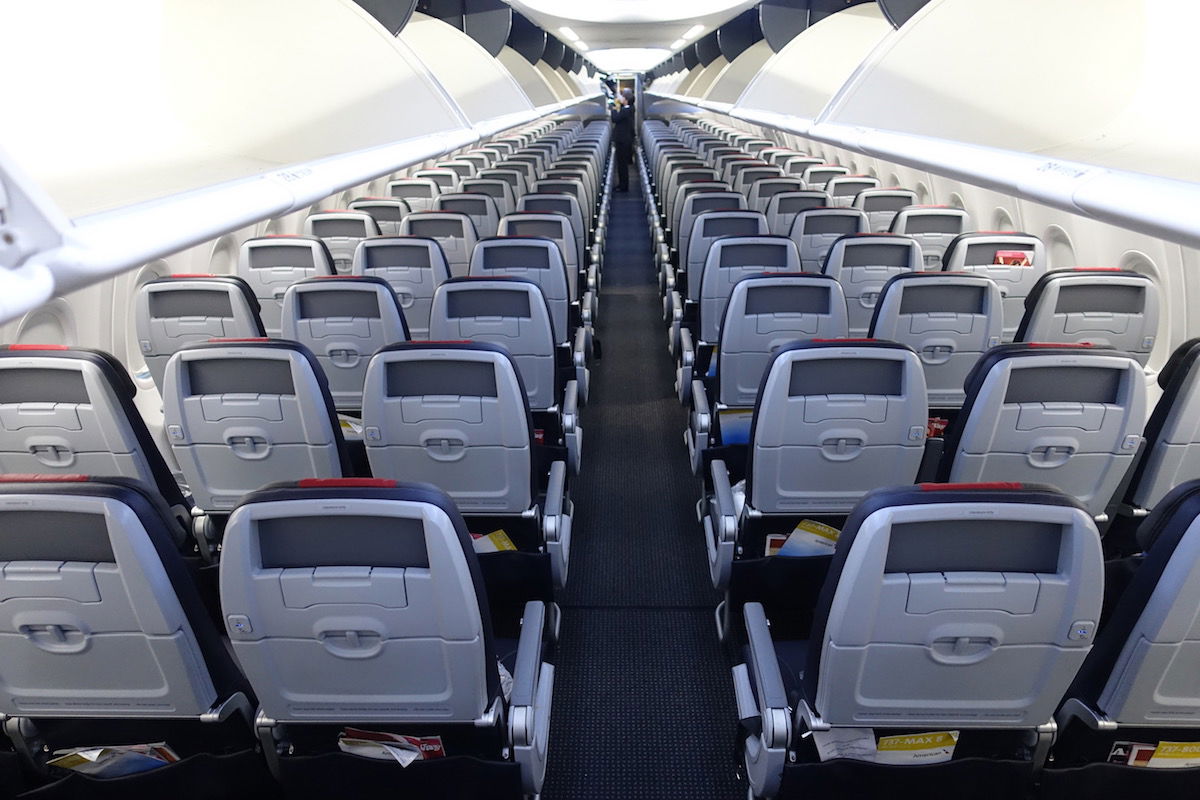 American's 737 "Oasis" economy class cabin
As of May, American had reconfigured 71 of their 304 Boeing 737-800s with these Oasis cabins. However, at that point the airline revealed that they were suspending their retrofit program until 2020. Presumably this was because:
737 MAX planes were grounded, so American needed all of their 737-800s flying to deal with peak summer demand
American was allegedly reconsidering their decision to make these cabins so uncomfortable, given how unpopular these cabins are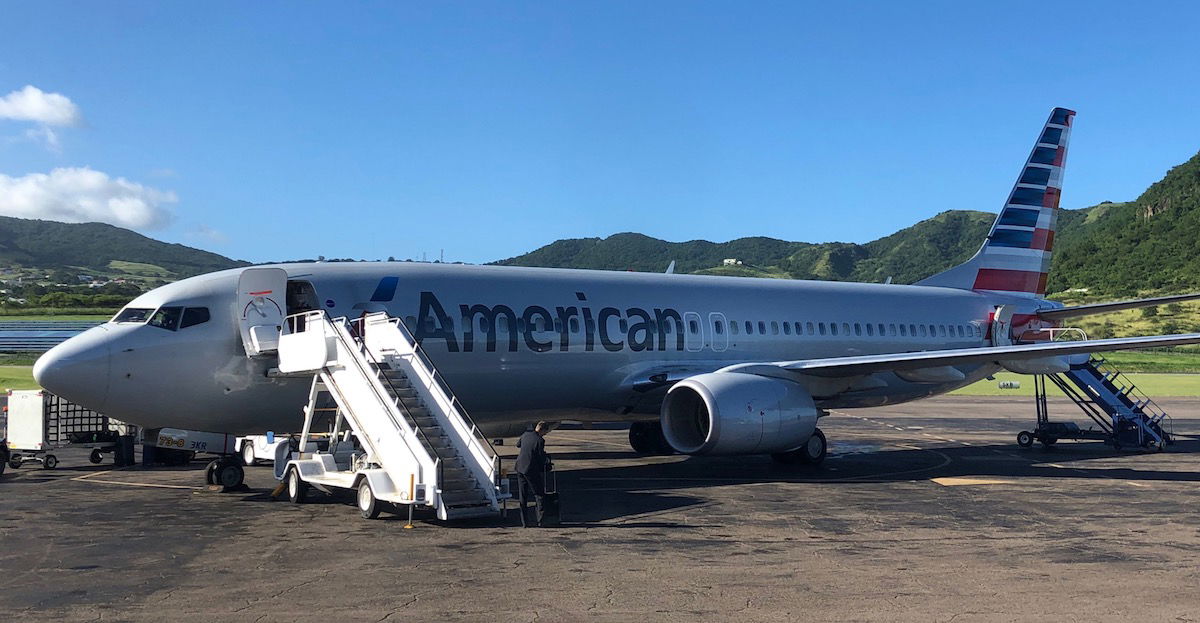 American 737-800
American's updated plans for 737s
The always knowledgable @xJonNYC now has an update on what American is apparently planning on doing with their 737s. I'd note that he's always very reliable, though like everything at American, I imagine this is subject to change:
American will resume Oasis cabin retrofits in summer 2020
With this change, American will be adding more legroom in the first row of first class, they'll add more underseat storage in first class, they'll widen the aisle around the first row of first class, there will be more privacy behind the last row of first class, and they'll add seatback tablet holders and USB plugs in first class
No changes will be made to the economy cabin
American still hasn't changed their mind when it comes to installing personal televisions on the plane, whether in first class or economy
Planes already reconfigured with the Oasis configurations will once again be reconfigured with these updated configurations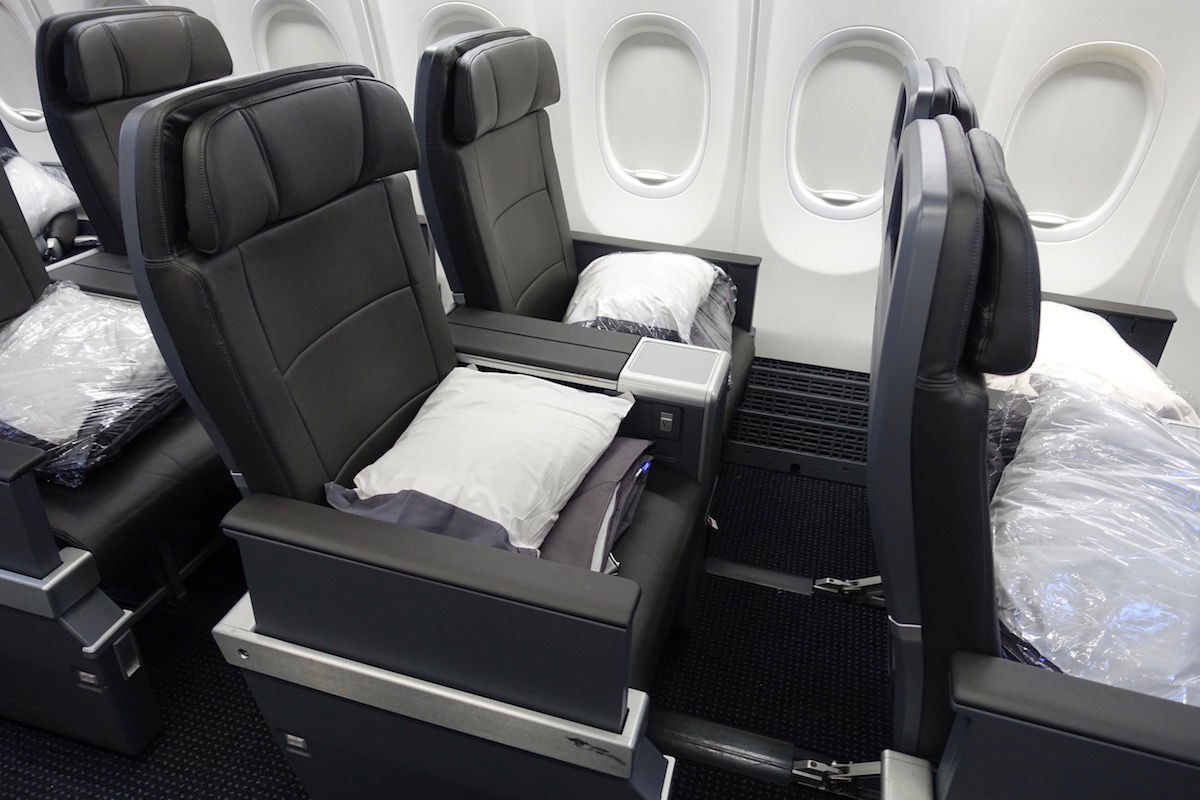 American's 737 "Oasis" first class seats
Bottom line
I guess the good news here is that reconfigurations won't resume for nearly a year. While I'm confident Jon is right about the status of things as of now, I'd also note that airlines also have the tendency to change their mind on things, so I imagine the timeline and details of this can change, especially since the changes are still many months from happening.
It sounds like American will be making really minor adjustments to the plane, but nothing major. The fact that they'll be reconfiguring some of these planes yet again sure makes you wonder how much thought they're putting into anything.