A couple of weeks ago I shared my experience flying American's brand new A321 first class between New York and Los Angeles.
This product is virtually identical to the business class product on American's brand new 777-300ERs, and is hands down the best premium cabin product flying between New York and Los Angeles. The first class cabin is in a 1-1 configuration with just a total of 10 seats, so it's one of the most private feeling narrowbody products out there.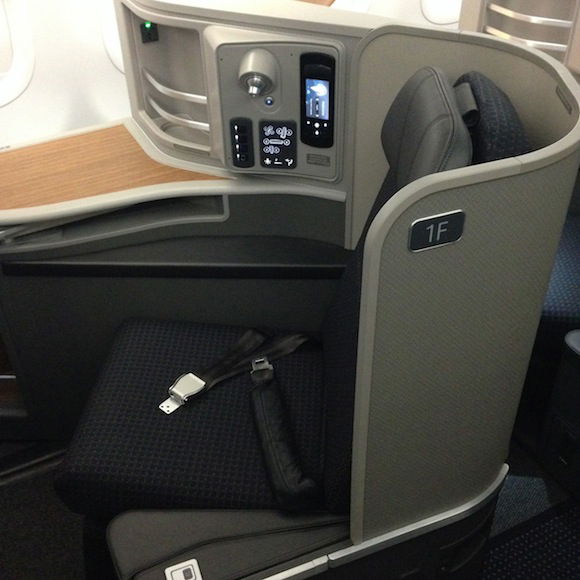 American A321T first class seat
Anyway, I'm a cappuccino-holic, to put it mildly, so one of my favorite features of American's new 777-300ERs is that they have an onboard cappuccino machine. What's interesting is that it's listed on the business class menu even though it's apparently only intended for first class passengers. By asking nicely I've always been able to get one in business class as well, though.
I didn't initially think American's new A321s had cappuccino machines. Actually, when JetBlue announced their new transcon "Mint" product, they hyped in their press release how they will be the first airline to offer an onboard cappuccino machine domestically:
Fresh cappuccino and espresso made from the first purposely built cappuccino machine for a U.S. airline will be available throughout the flight.
Well, I'm happy to report that American actually has cappuccino machines for first class passengers on their A321s! They don't advertise it or even mention it on the menu, but they're there.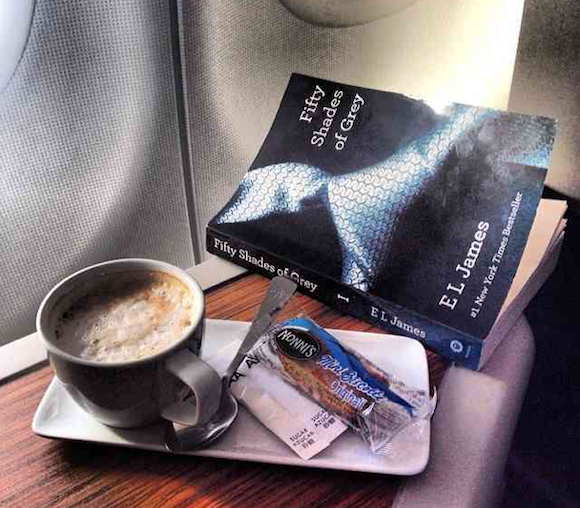 I've taken a few flights on the A321. The first flight attendant proactively mentioned the cappuccino machine, and when I requested it on subsequent flights the flight attendants looked at me really confused and said "but… how did you know we had that?" Something tells me they're keeping it a secret as long as they can so they can have all the cappuccinos. 😉
So… yay!
PS: Literally the only picture I have of the cappuccino also has the book with it. Yes, I read 50 Shades of Grey. Yes, someone talked me into it and I figured I should read it for social context. Yes, I read it over two weekends of flying. Yes, I read it exclusively on planes. Yes, it was oddly… odd. Yes, I get weird looks from people, including flight attendants. Yes, flight attendants asked mid-flight if I wanted an extra hot towel. No, I won't be reading the sequels. Okay, maybe I will be. Fine, I'm actually actively looking for a mileage run that involves a couple of 15 hour flights without Wi-Fi so I can knock them out.