Back in June I think JetBlue surprised all of us by announcing that they'd be adding a competitive business class product to their transcontinental flights between New York and Los Angeles/San Francisco. In August they shared a video of the new business class, which looked quite nice given the staggered configuration and that seats in every other row had doors.
Anyway, today they unveiled a bit more information about the product and also began selling it for flights starting June 15, 2014. First of all it's interesting to note that the product will be called "Mint," which sure is… unique.
Here's an updated video about the product:
[vimeo]http://vimeo.com/75509718[/vimeo]
Most interesting is the pricing, which starts at $499 each way for Mint class for the first four days of service, and will apparently start at $599 each way after that ($999 each way for refundable fares).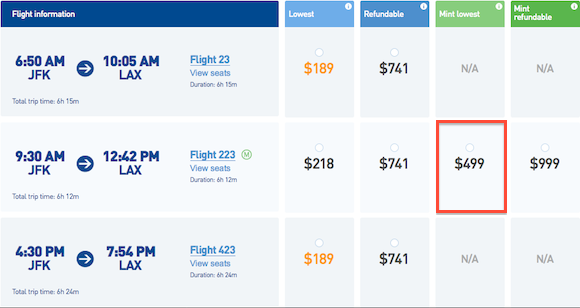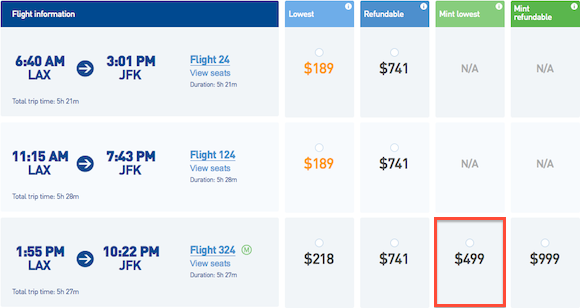 In terms of the seatmap, it looks like JetBlue is in fact charging the same for the seats with doors as they do for the rest of the seats, so seat selection seems to be on a first come first serve basis. That could always change in the future, though.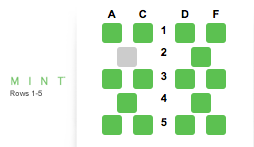 Their pricing is substantially below the industry average, and I think it's safe to assume that even $599 is introductory pricing. The 16 Mint class seats will take up all the space between doors one and two, an area in which you could otherwise fit at least seven rows of coach. So they're choosing to have 16 Mint seats in place of at least 42 coach seats, so selling them at $599 each way just doesn't make sense for them.
In terms of the service it's interesting to note that Wi-Fi will be free for all passengers on these routes. I'm sorry but this isn't good news. Inflight Wi-Fi is slow enough when people are required to pay for it, so I can only imagine how slow it will be if it's free for everyone… especially given that JetBlue's A321s will have substantially more seats than United's 757s or American's A321s. While I'm usually all for airlines eliminating fees, this is a case where I think it's bad news. On the plus side, it seems the service itself will be quite good, as they'll have amenity kits, and will also be the first airline to have an espresso and cappuccino machine on domestic flights. The seats will also convert into 6'8″ beds, which are huge.
Anyway, on the whole kudos to JetBlue. I'm sure the product will do well, though I do expect they'll raise fares in the market pretty quickly.
Update: Looks like I was wrong about Wi-Fi and that JetBlue's will actually be substantially faster than that of other airlines. If they can offer it for free and it's still faster than the competition than kudos!