American is taking an interesting long term approach towards first class, as they plan on keeping it around, though in a very scaled back way. American is presently reconfiguring all of their 777-200 aircraft, and in the process is removing the 16 first class seats on those aircraft, and instead installing a superior business class product.
However, American plans on maintaining first class on their 777-300 aircraft, with just eight first class seats per plane.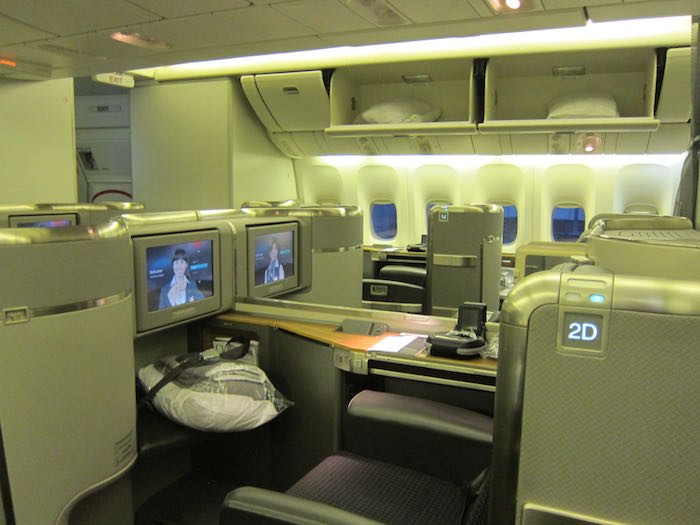 When American launched their flight between Los Angeles and Sydney, they greatly improved the first class experience. Under pressure from Qantas they invested in the soft product. All of the changes were minor, but it truly felt like they were putting effort into the service, and it was actually differentiated from the business class experience.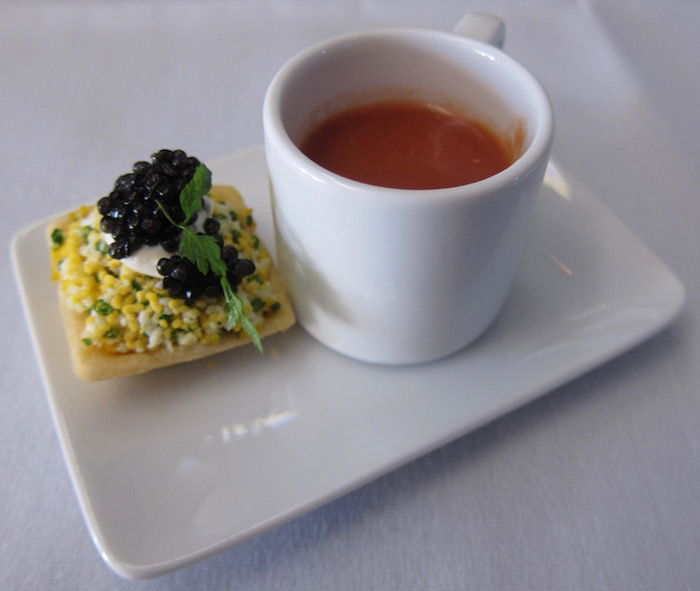 For example, how much does a caviar tartlet, a proper cheese course, and being able to choose which sides you want with your main course really cost? Probably not much. But the difference in perception is huge.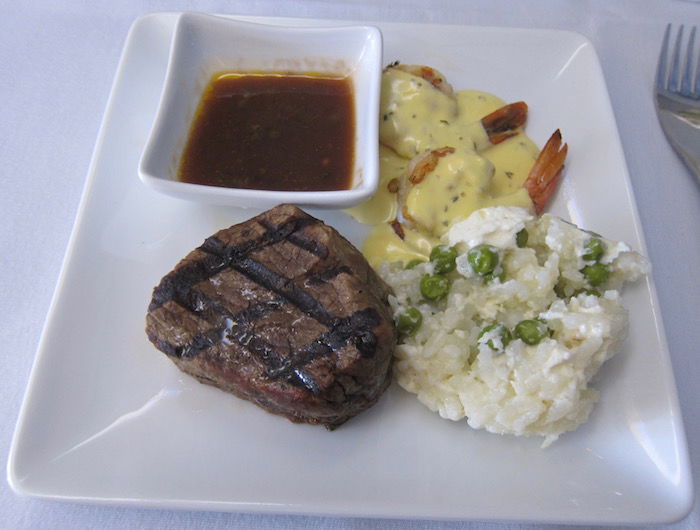 Apparently feedback has been great, so at some point in 2016 they're planning on rolling out similar service on other flights.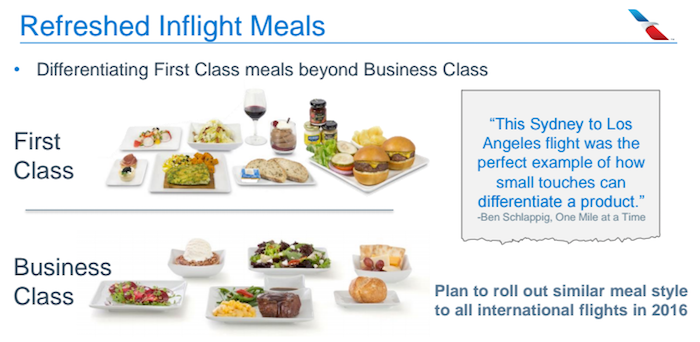 Along similar lines of improving the soft product, I was shocked when my friend Robert posted a picture of the champagne he was being served in American first class on a flight from Tokyo Narita to Dallas. And it doesn't seem to be a catering fluke, since it was also posted on the menu. American is now serving Laurent Perrier Grand Siecle in international first class.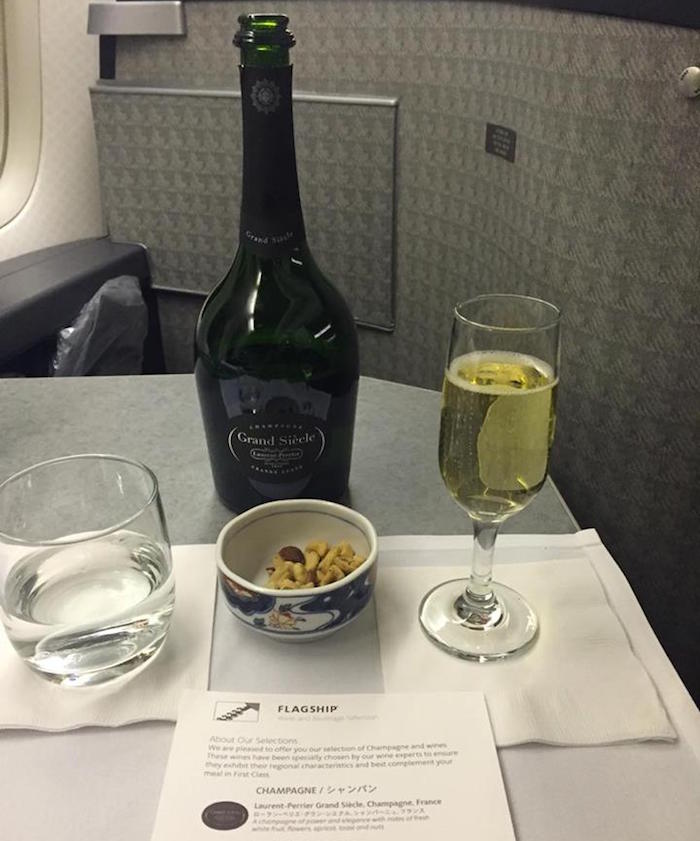 While it's not quite to the level of Krug, Veuve La Grande Dam, or Dom 2005, it's still a very nice champagne. It's the same champagne British Airways serves in first class, and also offers in their Concorde Rooms.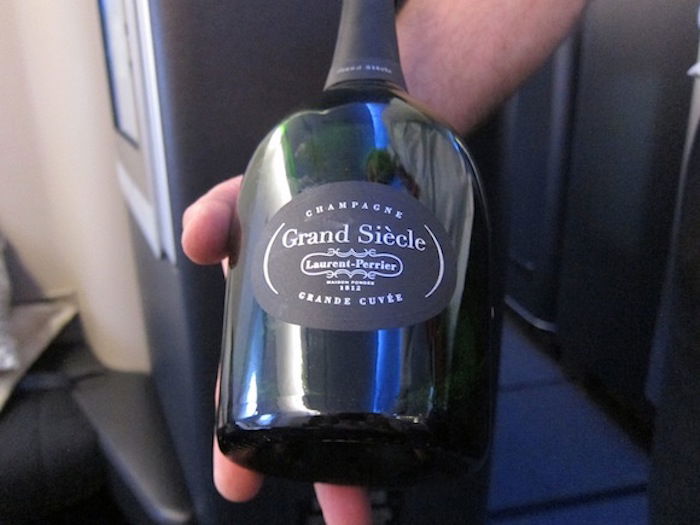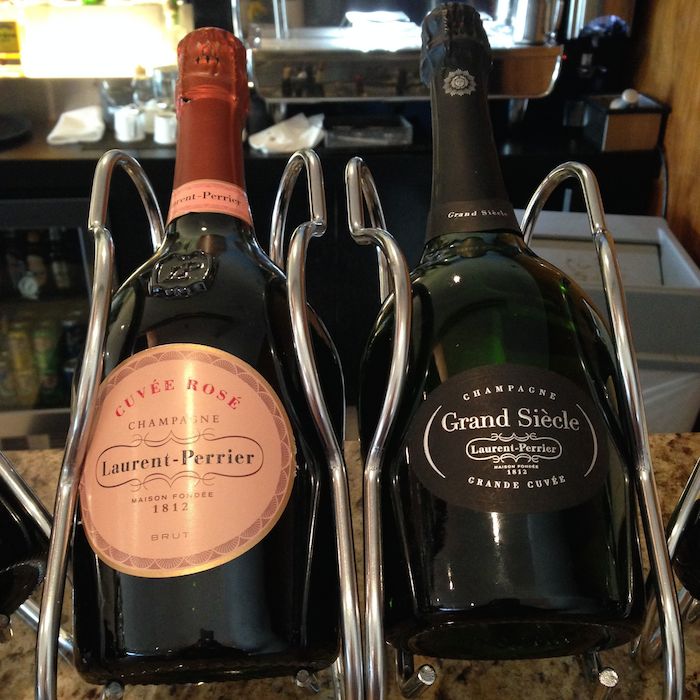 American has been known to switch around which champagne they cater pretty often, so it has gone through varying degrees of quality. That being said, in the past several years I don't recall them ever serving something as nice as Grand Siecle, so I'll assume this is intentional, and not just a random rotation.
It's also interesting that they adopted their improved meal service from Qantas, and perhaps adopted their better champagne from British Airways — both are joint venture partners, so this may very well be intentional.
Bottom line
It's fantastic to see American investing in their international first class product. I'll assume this champagne change is intentional, and not just part of some random rotation. Now I can't wait to see what their new dining facility for international first class passengers looks like.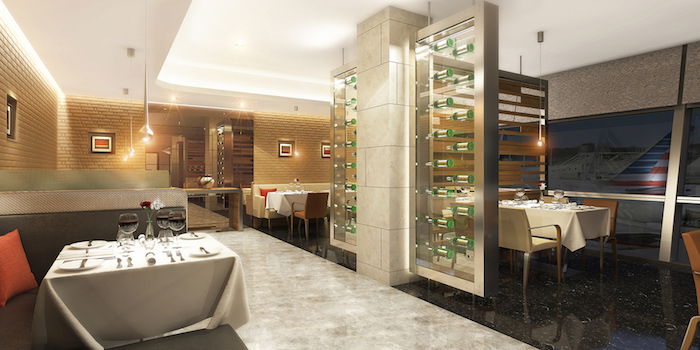 Keep it up, American. When you consider that American offers among the best Wi-Fi of any international carrier (it's fast, and costs $19 per flight without data limits), their international first class product is actually starting to look competitive. If only they could make the service a bit more consistent.
Do you think American's new champagne offering will stick around? Does the quality of champagne impact your overall impression of a product?