We've written extensively here at OMAAT about American's Business Extra program, which is their business rewards program. The program is really easy to use, and even small businesses can sign-up for it, and it allows you to double dip rewards.
This is completely separate from American AAdvantage, and you can earn one point for ever $5 spent on airfare (for you and any of your employees). You can choose from a variety of awards, with the most popular probably being a BXP1, which is a one-way upgrade within North America. One of those costs 650 points, meaning that $3,250 of spend on American scores you an upgrade (though there are fare class restrictions and capacity controls).
I appreciate these certificates for confirming upgrades on routes where I don't think I'd otherwise clear as an Executive Platinum member (though unfortunately confirmable upgrade space isn't as readily available as it used to be).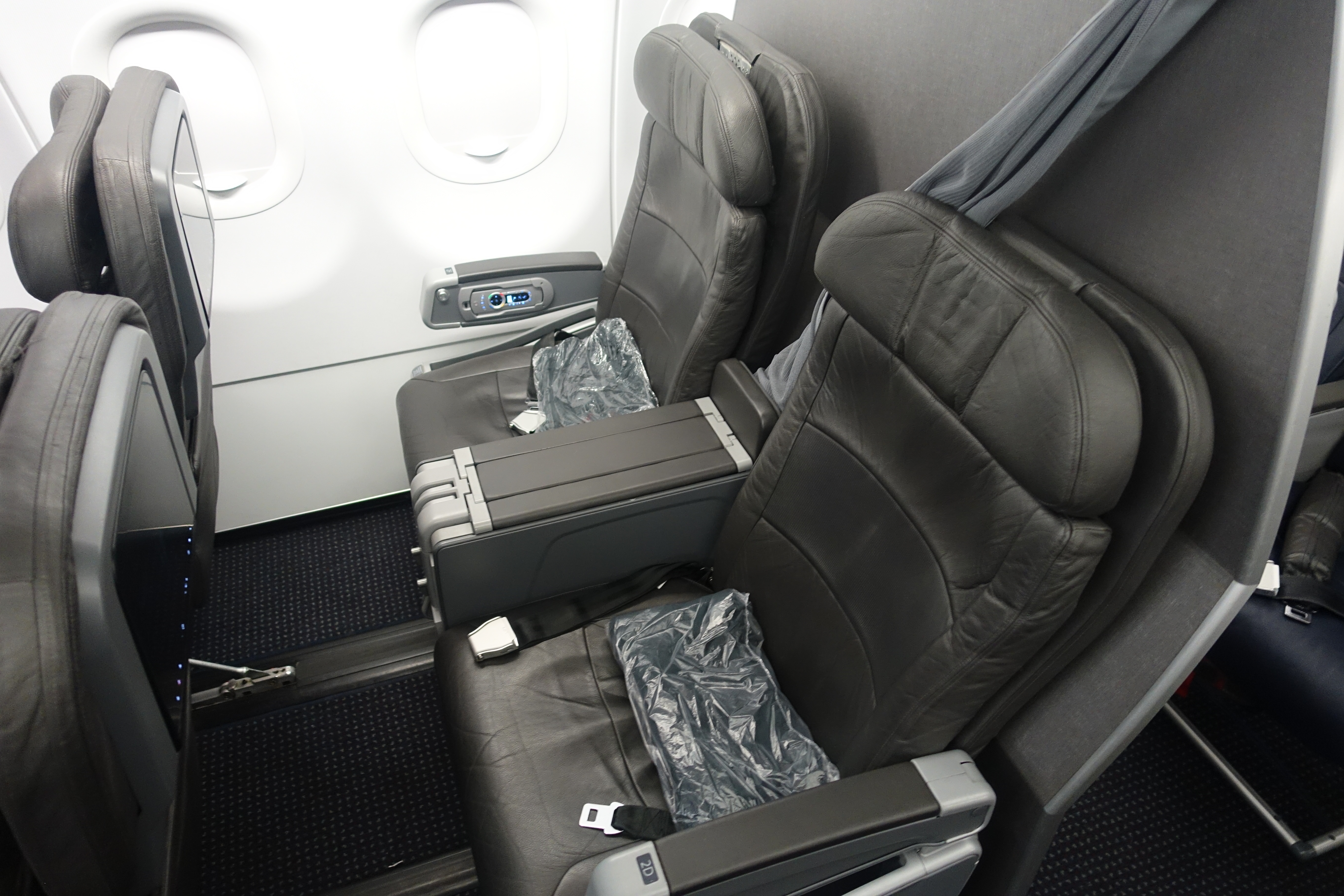 Up until now, American Business Extra certificates have been paper vouchers, so once you redeem Business Extra points for them, they mail you the certificates, and they're valid for a year. Then when you want to use them you have to phone up American, and then when you check-in for your flight you have to present the certificate in person, meaning that you can't check-in online.
Given that it's 2018, it seems pretty crazy that they keep using paper vouchers, though I suspect it hasn't been a coincidence — paper vouchers are most likely to be lost, so they have an incentive to issue them, since they can't be replaced if lost.
Anyway, there's some good news on the Business Extra front. American Business Extra certificates are now issued electronically, rather than by mail. I just redeemed 650 Business Extra points for a BXP1 to see what the process was like. Rather than being asked to enter a mailing address, I was asked just to enter an email address.
Then I instantly received the certificate by email.
As before, the certificate requires you to phone up American's meeting services department to redeem, and then you just have to give them your Business Extra number as well as the authorization number to redeem.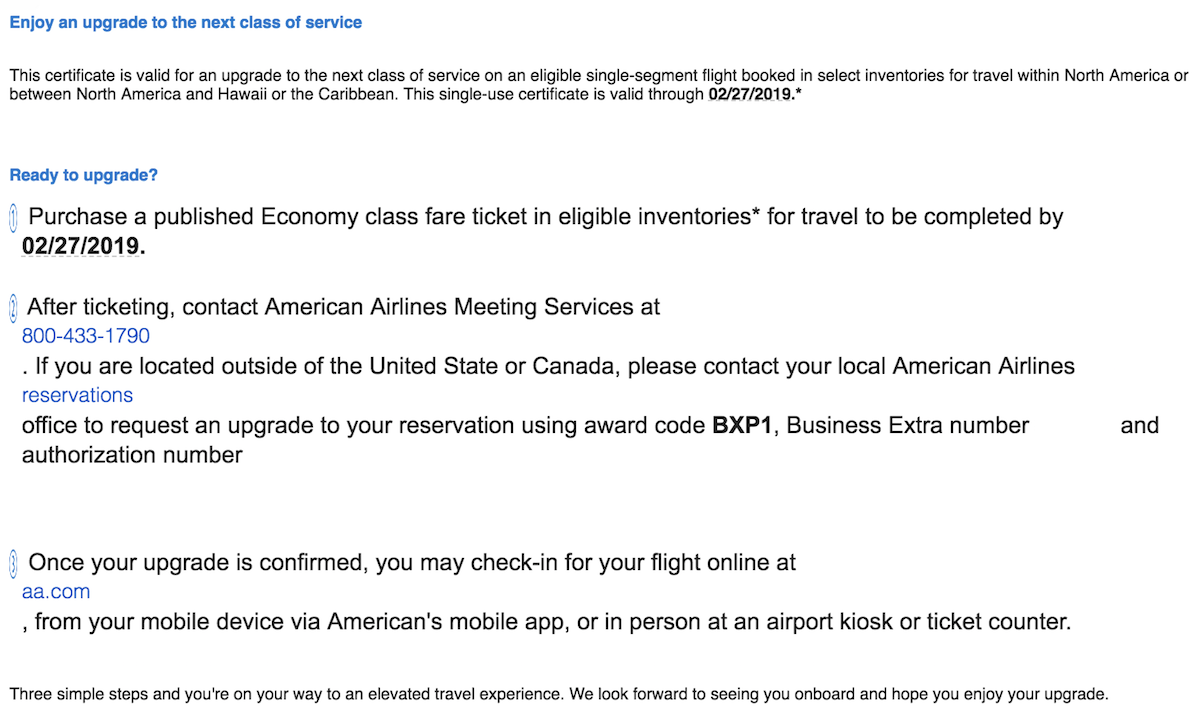 This process is significantly easier, and it appears like you'll also be able to check-in online with the new system, since there's no paper voucher to present at check-in.
Is there any downside to this new system? Yes(ish). With the old system, whenever a ticket for which you redeemed a Business Extra certificate was reissued (or basically anything), you could check-in online and no voucher was requested. I suspect that won't happen anymore, though it's not like that was an entitlement (I've never done this intentionally, but one time when there was a weather waiver I changed a flight on which I had confirmed an upgrade, and I was never asked for the certificate).
So on balance I'd say that this is a positive development.
To fellow Business Extra members, are you happy to see American make these certificates electronic?
(Tip of the hat to @therichmiser)