American is the only US airline to partner with two of the big three Gulf Carriers. Specifically, Qatar Airways belongs to oneworld, while American has a partnership with Etihad outside of the alliance.
While you earn American elite qualifying and redeemable miles for all eligible Qatar Airways flights (due to their participation in oneworld), the same isn't true for Etihad Airways. For travel on Etihad Airways, you earn AAdvantage miles as follows:
For Etihad marketed and operated flights out of North America, you don't earn any miles
For American marketed and Etihad operated flights out of North America, you earn full elite qualifying and redeemable miles
For Etihad marketed and operated flights in other regions, you earn redeemable miles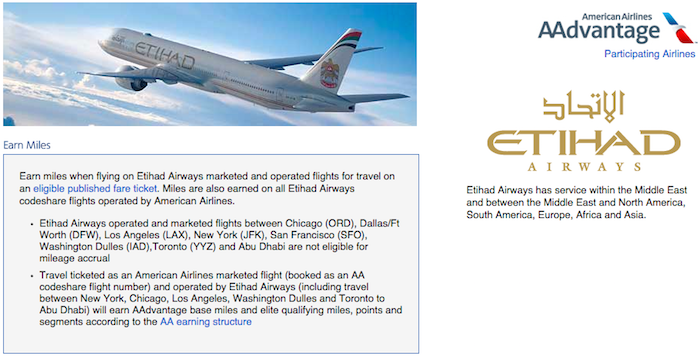 The idea is simple — American doesn't want to give you AAdvantage miles for travel on Etihad out of North America unless you book it as an American codeshare. And that makes perfect sense, since they otherwise don't have a joint venture or alliance partnership. They don't mind issuing you redeemable miles for travel between other regions, though, given that American can't really compete in those markets.
Anyway, the good news is that American is expanding the flights on which they codeshare with Etihad. Starting April 30, 2015, American will begin codesharing on Etihad's Dallas to Abu Dhabi and San Francisco to Abu Dhabi flights. That means it will finally be possible to earn AAdvantage redeemable and elite qualifying miles on these routes, which wasn't previously possible. It was silly that you could book an Etihad codeshare from Los Angeles to Abu Dhabi, but not from San Francisco, for example.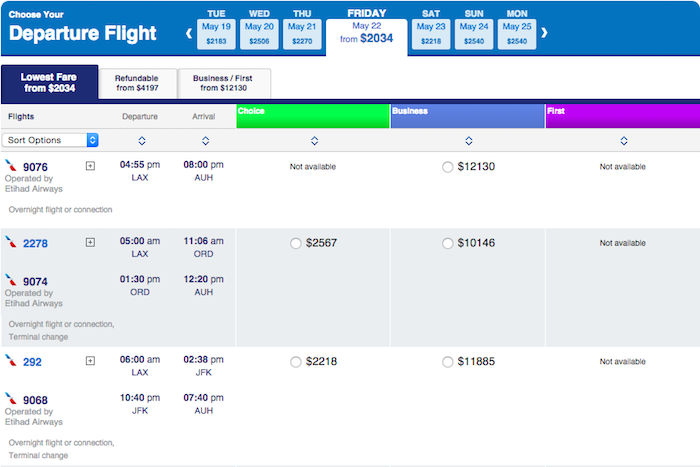 Furthermore, Etihad will codeshare on more American flights within the US, though that's not nearly as exciting, in my opinion, since it doesn't have as many positive implications.
And while I know I'm beating a dead horse here, the irony of this partnership expanding continues to amuse me, given the ongoing battle between the big three US carriers and big three Gulf carriers.
When it's convenient, the US airlines shame anyone for associating themselves with these horrible, abusive companies which are taking away American jobs and trying to destroy our economy (their words, not mine). But when it's convenient, meh, not so much. After all, $20 is $20…
Bottom line
Irony aside, this codeshare expanding is a logical move given that these are reasonably new routes for Etihad, so it was silly that they codeshared on the other US routes, but not these. And I'm also incredibly grateful that the US carriers are such hypocrites, because I do love redeeming my American AAdvantage miles for travel in Etihad's First Apartment.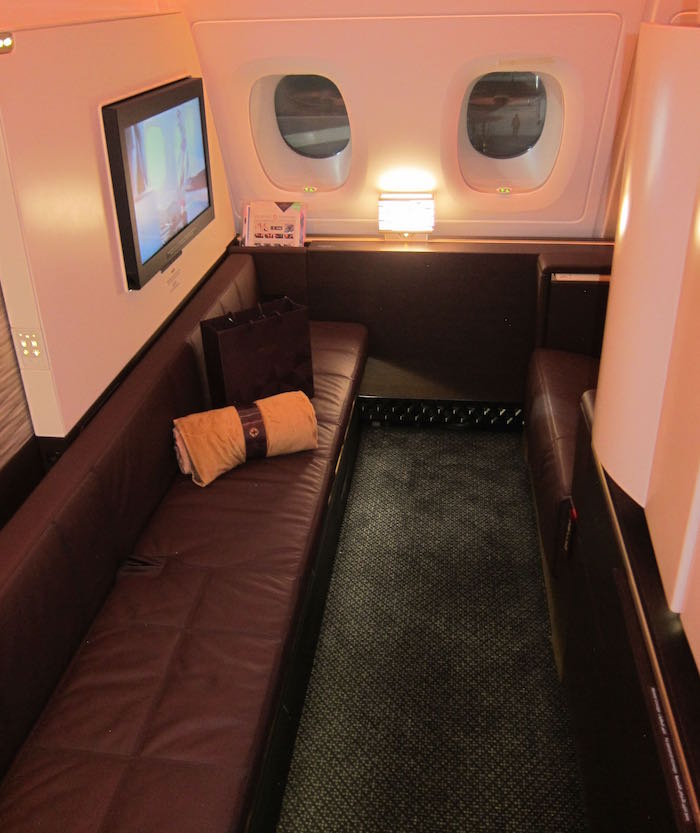 Etihad A380 First Class Apartment