I'm not sure how exactly he got this info, but @xJonNYC shares some very interesting statistics about upgrades on American Airlines.
According to him, when it comes to American Airlines upgrades:
75% of upgrades are 500 mile upgrades (this includes complimentary upgrades for Executive Platinum and Concierge Key members, and upgrades with 500 mile "stickers" for other members)
13% of upgrades are mileage upgrades (meaning members used miles for upgrades)
6.1% of upgrades are systemwide upgrades (this is pretty self explanatory)
5.6% of upgrades are day of departure upgrades (this refers to paid upgrades on the day of departure)
Now, there are some details missing here, like what period this data is from and whether this only includes domestic upgrades, or also includes international upgrades. One thing is for sure — Jon is usually spot on, so I assume this is accurate and generally representative of the reality of upgrades at American.
So, are these statistics surprising? No, mostly not, though I do have a few observations based on this:
I'm surprised that there are nearly as many upgrades day of departure as there are upgrades with systemwide upgrades; American isn't as aggressive as Delta or United when it comes to selling upgrades
It seems that BXP1 upgrades (through the Business Extra program) aren't accounted for, but I'd guess that this is only a very small fraction of a percentage
I imagine the percentage of mileage upgrades has decreased over the years; back in the day American's domestic upgrade inventory with miles was readily available (like, almost always), but that's no longer the case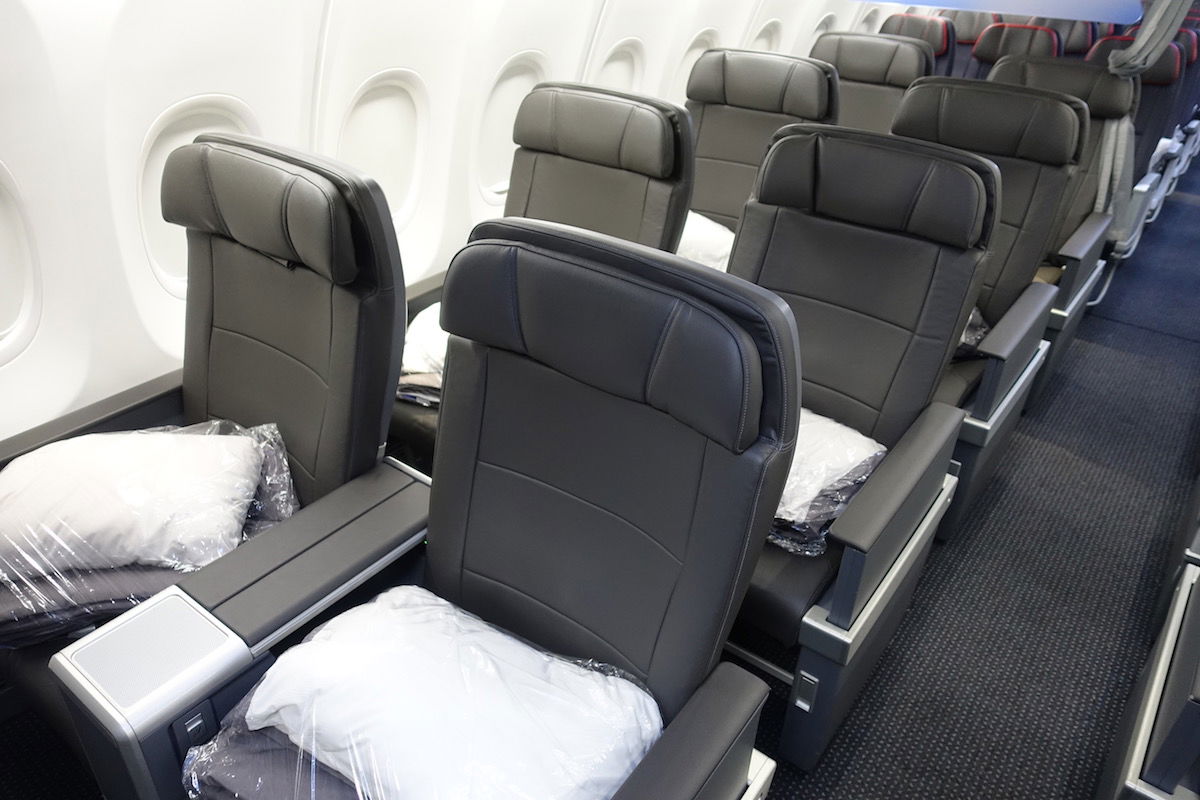 The statistic that I wish we had is what percent of premium cabin seats are paid for (with miles or cash) at American, rather than upgraded into. Last I heard, that number at American was about half. Obviously there's huge variance by route, date, and time, with some flights having almost all seats purchased directly (either with miles or cash), and other flights having mostly upgraders in first class.
Delta is pretty transparent about revealing the percentage of upgrades in presentations, and year after year we see the percentage of paid first class passengers increase.
This is a combination of many factors — first class seats being sold at a more reasonable price, more aggressive upgrade buy-up offers, more opportunities to redeem miles towards first class tickets, and more.
What do you make of these American upgrade statistics? Is there anything that surprises you here?