American Airlines is reducing flight attendant staffing on many flights, and the flight attendant union isn't happy about it.
American's reduced flight attendant staffing
American Airlines management has notified the Association of Professional Flight Attendants (APFA) of plans to change staffing levels on specific aircraft and routes, beginning in October.
This applies to certain aircraft operating premium and international long haul routes (in other words, when these flights operate most domestic routes, they already have reduced staffing).
The timing of these staffing cuts coincides with American Airlines furloughing 8,100 flight attendants as of October 1, as the airline plans to reduce its headcount by a total of around 40,000 people.
What changes should we expect to flight attendant staffing levels?
On Boeing 777-300ERs, flight attendant staffing will be reduced from 13 people to 11 people, with the purser having to work in both first class and business class, and galley flight attendants also having to work in aisles
On Boeing 777-200s, flight attendant staffing will be reduced from 10 people to nine people, with galley flight attendants also having to work in the aisle
On Airbus A321Ts (used for premium transcontinental flights), flight attendant staffing will go from six people to five people, with the purser working the first class cabin alone, with some help from an economy flight attendant once the main cabin service is complete
There aren't staffing changes to other narrow body aircraft, and that's simply because they're already staffed at FAA minimums, which requires one flight attendant per 50 seats on the aircraft (in other words, since a 737-800 has between 150 and 200 seats, it needs four flight attendants).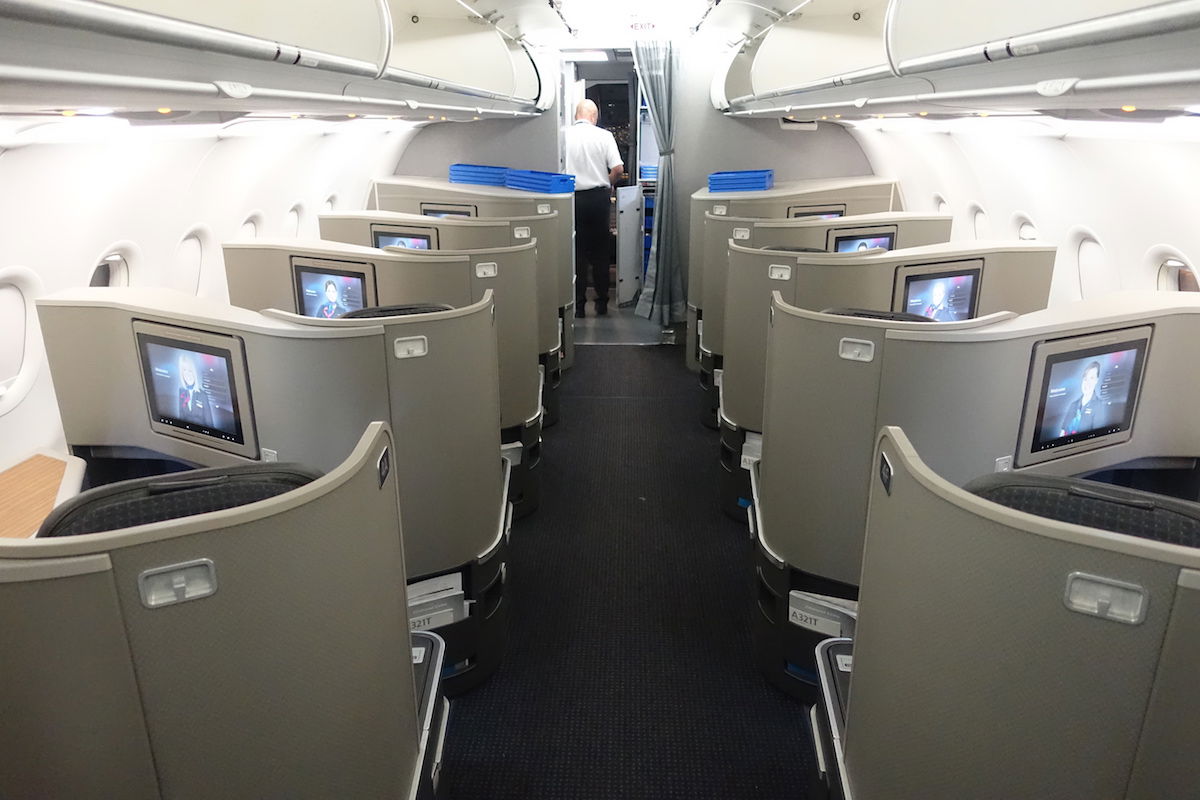 Staffing is being reduced on American's A321Ts
The union isn't happy about these changes
The APFA disagrees with proposed staffing changes, claiming it assigns an unreasonable workload to flight attendants. The union says it wasn't consulted with these changes, and thinks it's very unfair for this to be done during challenging times. As a result, the union will be filing a Presidential Staffing Grievance.
American Airlines management, meanwhile, claims that these changes are critical for a return towards profitability for the company.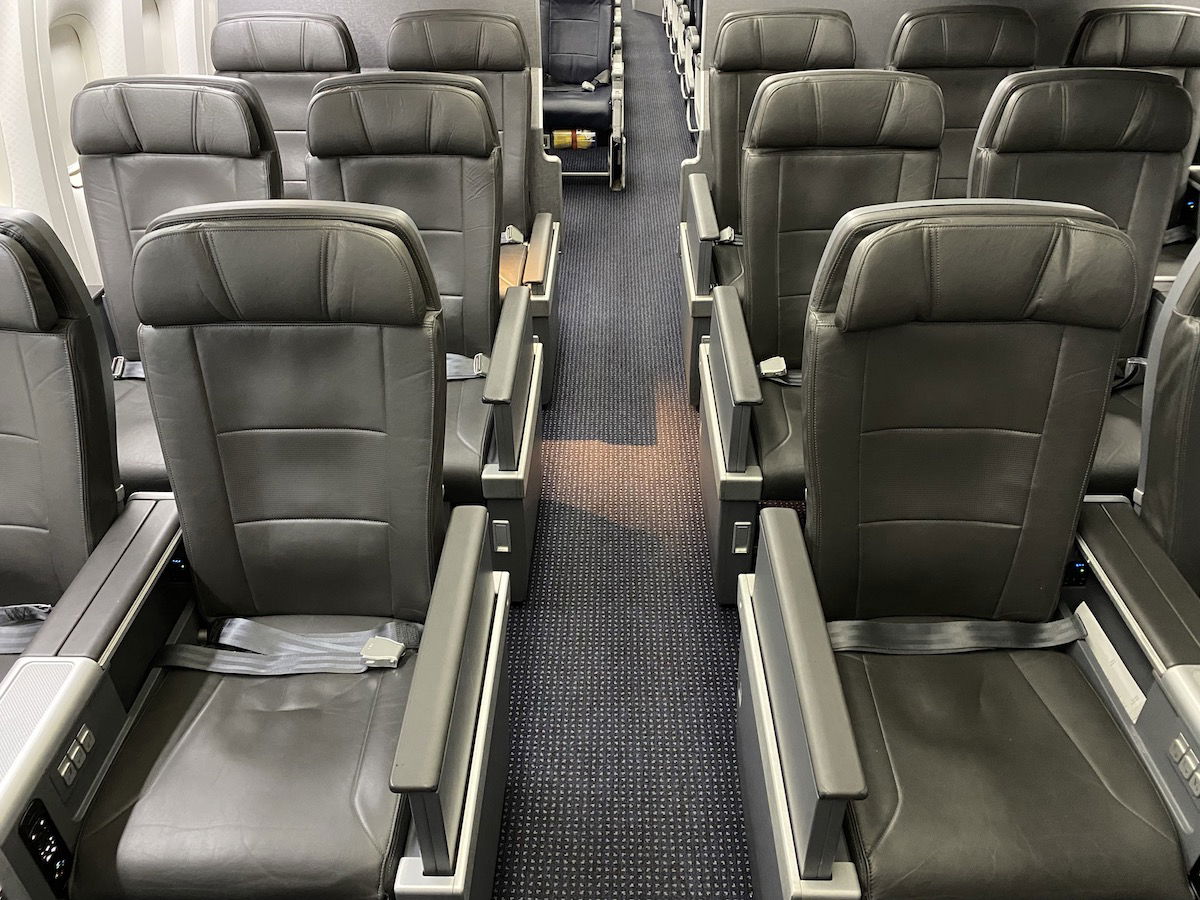 The union claims this creates an unreasonable workload for flight attendants
Are these staffing changes unreasonable?
Obviously it's really unfortunate how many flight attendants are being furloughed. Not only are a lot fewer flights operating than in the past, but those flights that are operating will be staffed with fewer flight attendants. Even those flight attendants not being furloughed will likely be getting significantly fewer hours, and therefore will be earning less money.
That being said, I simply don't buy the argument that this in any way creates an "unreasonable workload" for flight attendants:
A vast majority of long haul flights have very few passengers, with most revenue coming from cargo
American Airlines is offering significantly reduced service — even in premium cabins meals are served on one tray, and there's no service differentiation between first and business class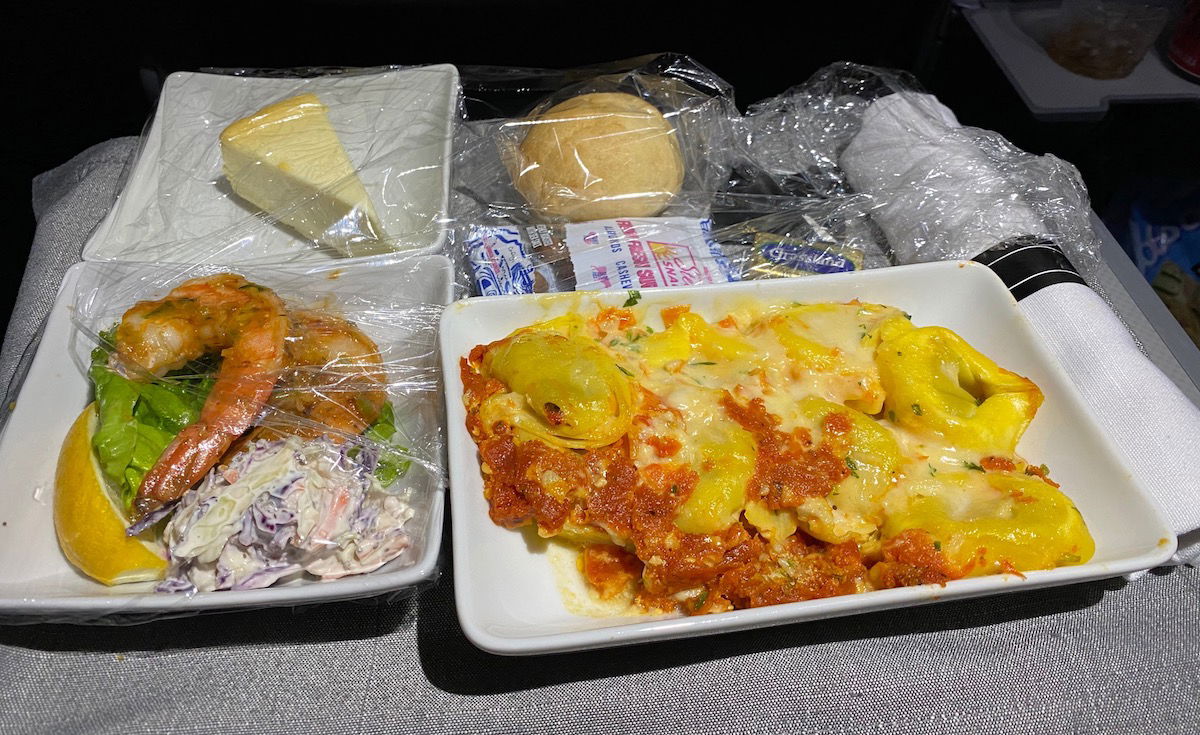 American is serving premium meals on a single tray
Heck, on the long haul flights I've taken since the pandemic started, the only workload issue I've heard flight attendants complaining about is that they didn't have enough to do.
For example, when I flew Lufthansa from Montreal to Munich, there were more flight attendants than passengers in business class, so the purser just told one of the flight attendants to go to the back of the plane and look out the window.
While that won't always be the case, it is the case more often than not right now. For example, looking at American's flights to London for today, the seatmaps suggest the following number of business class seats are taken (seatmaps are never a 100% accurate indicator of loads, but they do give you a general sense):
Five of 52 business class seats are occupied on the Miami to London flight
11 of 52 business class seats are occupied on the New York to London flight
16 of 52 business class seats are occupied on the Dallas to London flight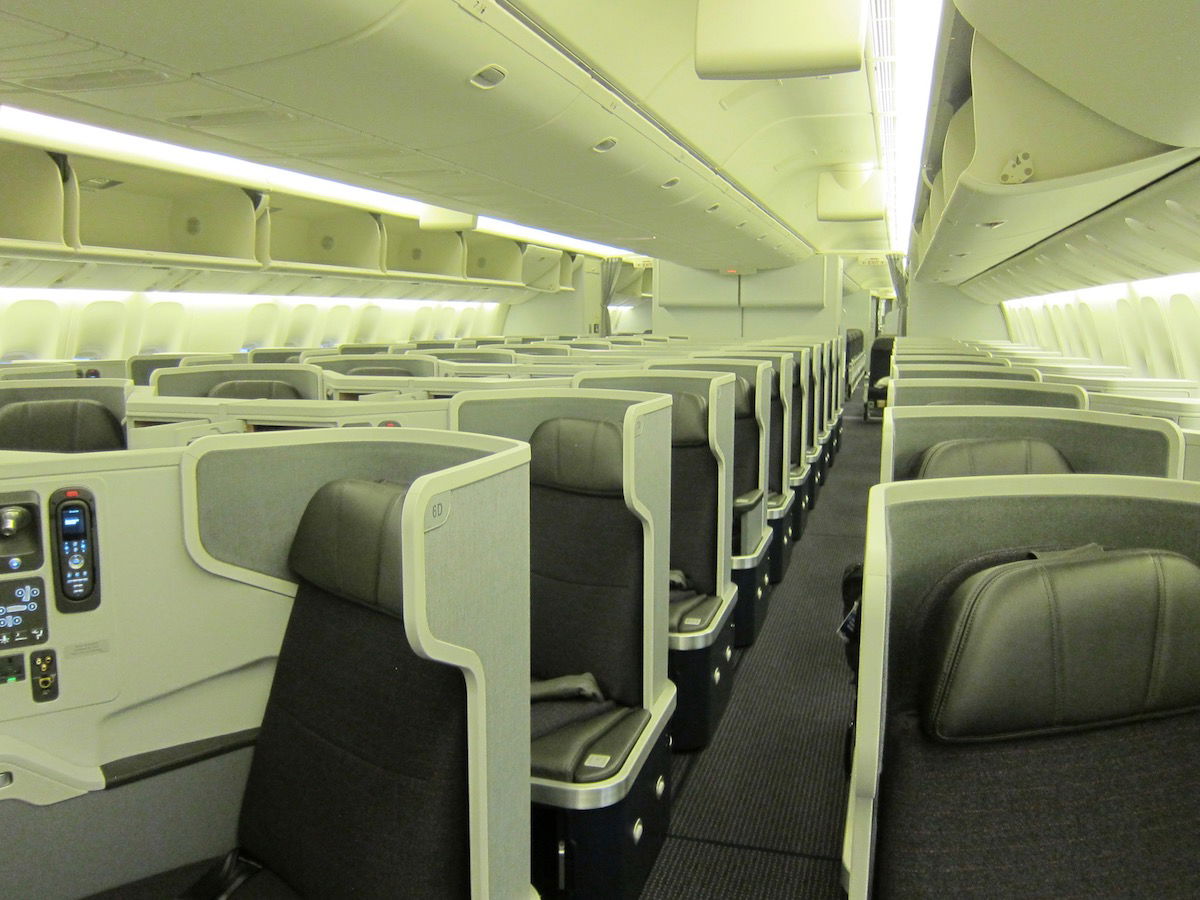 American's 52-seat 777-300ER business class cabin
Now, of course I think it's worth acknowledging the concern that this cut is being made now, and when demand recovers and more inflight service is added, flight attendant staffing won't be returned to previous levels. That could be a problem long-term, but I also think we're a long ways off from that being something that needs to be addressed.
Bottom line
American is reducing staffing on premium and long haul flights. While I feel bad that this will translate to even less work for flight attendants, the reality is that there simply isn't a need for more flight attendants right now.
Long haul flights are overwhelmingly empty and onboard service has been reduced, so you simply don't need as many flight attendants as you used to.
Down the road this could be a problem once demand recovers, should staffing not be restored.
What do you make of American's reduced flight attendant staffing?