For the past few months airlines have been planning layoffs for around October 1. However, the number of planned layoffs has been constantly changing, as it's dependent upon how demand recovers, how many employees take voluntary separation packages, etc.
Well, today American Airlines has provided a better sense of how many people could be losing their jobs soon.
American will furlough 19K employees
American Airlines' CEO and President (Doug Parker and Robert Isom) today sent a letter to employees, which they describe as "the hardest message we have had to share so far."
It's noted that back at the beginning of the pandemic, American hoped to avoid involuntary furloughs. However, that was based on American's hope that the virus would be under control and demand for air travel would have returned, which is not the case.
American is expecting a greatly reduced schedule going forward:
In the fourth quarter, American plans to reduce capacity by around 50% compared to the same period last year
Things look even worse in the fourth quarter for long haul international flying, which will be reduced by around 75% compared to the same period last year
And that brings us to the involuntary furlough news — American Airlines' workforce will shrink by around 40,000 people. The company had around 140,000 employees pre-pandemic, while as of October it will only have around 100,000 employees.
These aren't all involuntary furloughs, though:
More than 12,500 employees have accepted early out or retirement programs
Another 11,000 employees have accepted leaves of absence in October
Unfortunately that means around 19,000 employees will be involuntarily furloughed come October 1, assuming there's no Payroll Support Program extension
The 19,000 involuntary furloughs is at least lower than it could have been. A few weeks back American sent out 25,000 WARN Act notices, notifying employees of the potential for that many layoffs.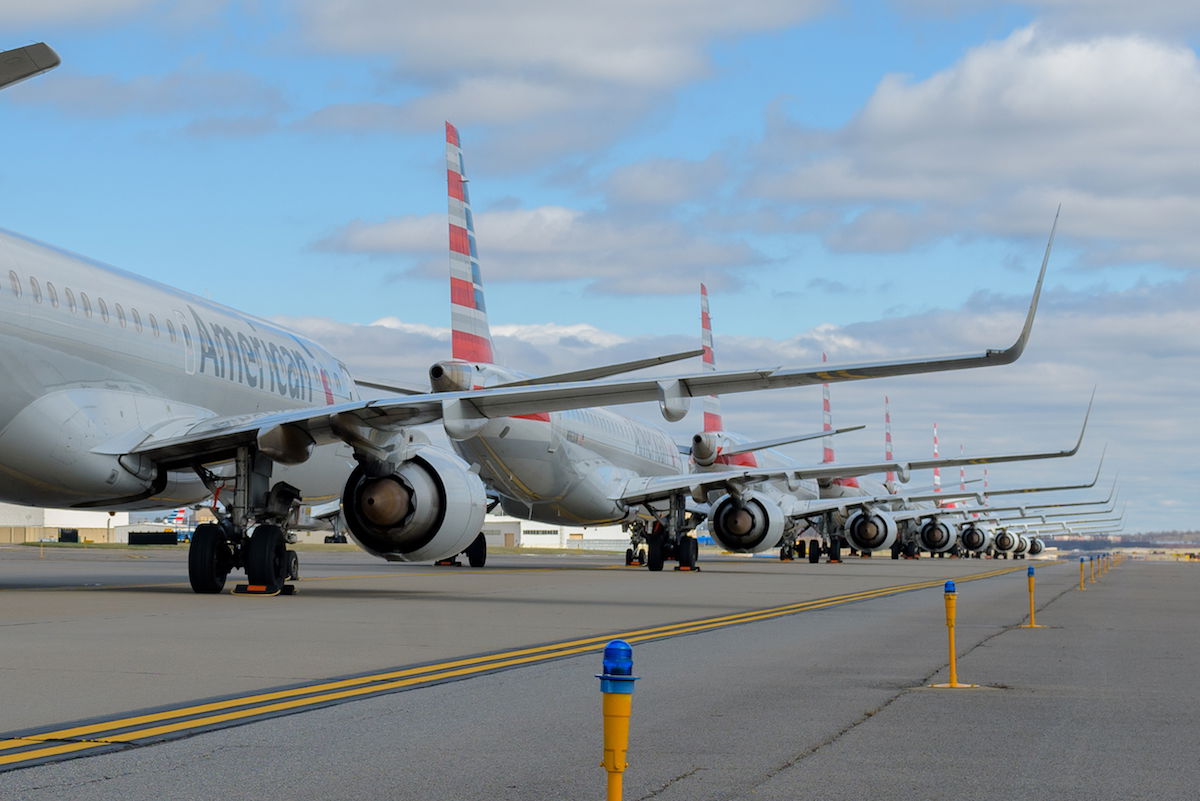 American will operate only 50% of its previous schedule in the fourth quarter
What work groups are seeing most layoffs?
So, what's the breakdown of anticipated involuntary furloughs by workgroup?
3,000 employees at wholly owned subsidiaries (American's regional airlines)
2,225 fleet service employees
1,600 pilots
1,275 passenger service employees
800 maintenance employees
150 dispatch employees
12 flight crew training instructors
There will be no involuntary furloughs among reservations employees and flight simulator engineers.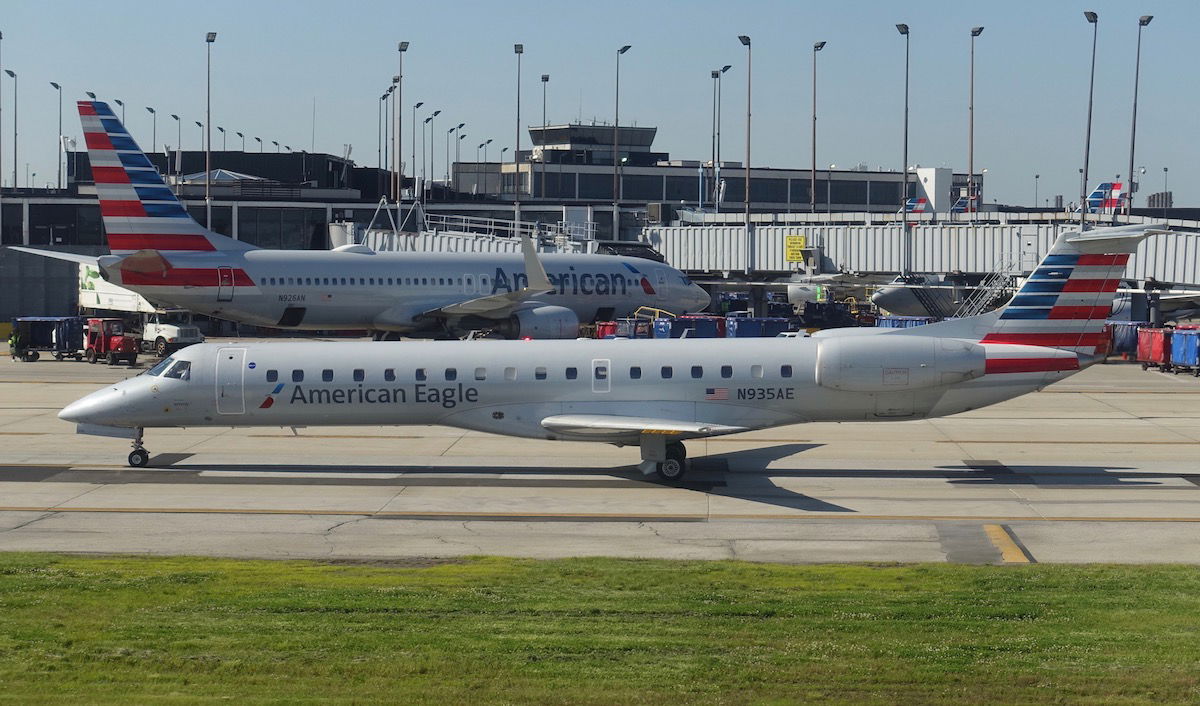 American subsidiaries will also see layoffs
American still hoping for more government aid
The whole reason these furloughs are happening on October 1 is because US airlines benefited from the CARES Act, which precluded them from laying off any employees through September 30 (in exchange for a very generous Payroll Support Program).
Airlines want a clean extension of the Payroll Support Program.. I'm not opposed to airlines getting some form of government assistance given the circumstances, but the way that airlines are going about this is greedy:
Current estimates suggest that air travel won't recover until 2024, so pushing off layoffs by another six months won't actually preserve jobs, it will just push off layoffs by a further six months
Airlines have gotten tens of thousands of people to accept voluntary leave packages, so workforces are already much smaller than they were several months ago; if payroll support is extended, shouldn't the amount reflect that, as airlines would essentially be profiting off of this?
Again, I support the government doing more for everyone, but why should the salary of a $250K per year airline captain be preserved for another six months, while those working in other industries get very little?
In the letter to employees today, American's leadership notes that these layoffs could be avoided if the government just extended the Payroll Support Program, encouraging employees to write to their elected officials:
The one possibility of avoiding these involuntary reductions on Oct. 1 is a clean extension of the PSP. Led by your labor unions, with the support of the industry, we have generated enormous bipartisan support for such an extension. The overwhelming majority of members of both the U.S. House and Senate appreciate that saving jobs in the airline industry through this crisis will mean a quicker economic recovery in the months and years ahead. And that preserving these essential service jobs will also mean continued commercial air service to all communities, small and large.

But, despite this broad bipartisan support, a PSP extension is tied up in a larger COVID-19 relief package, which our elected officials haven't yet been able to negotiate. So we must prepare for the possibility that our nation's leadership will not be able to find a way to further support aviation professionals and the service we provide, especially to smaller communities. If you haven't already done so, you can let your elected officials know just how important a PSP extension is to you, your families and our economic recovery.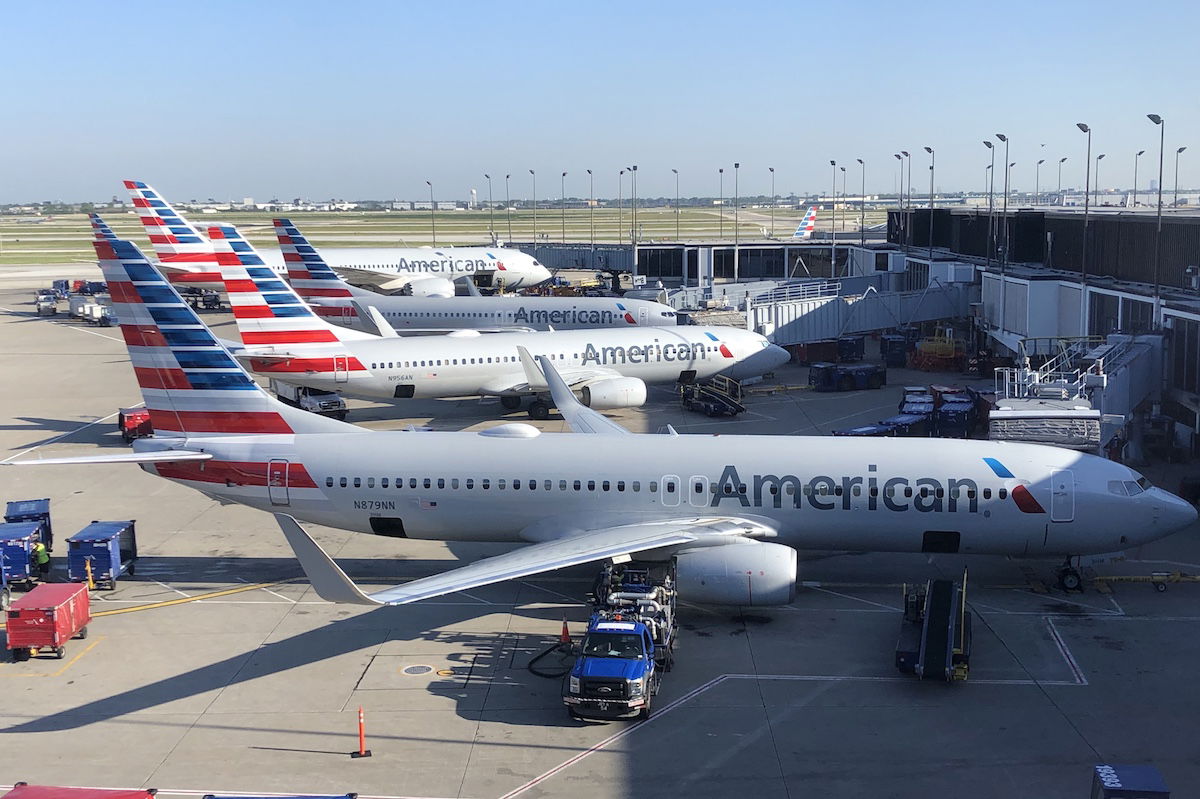 American is hoping for an extension of the Payroll Support Program
Bottom line
It's extremely sad that American's workforce will be shrinking by 40,000 people, including 19,000 involuntary layoffs. That's so many people and so many families impacted.
The only thing that will prevent these layoffs is more government support for when the current Payroll Support Program runs out on September 30. While I'm not opposed to airlines getting some further government support, I can't help but feel like a clean extension of payroll support is incredibly fiscally irresponsible.