A couple of weeks ago American Airlines announced significant transatlantic expansion. In 2020 the airline will be launching year-round flights from Dallas to Tel Aviv, as well as seasonal flights from Philadelphia to Casablanca, Chicago to Krakow, Chicago to Budapest, and Chicago to Prague.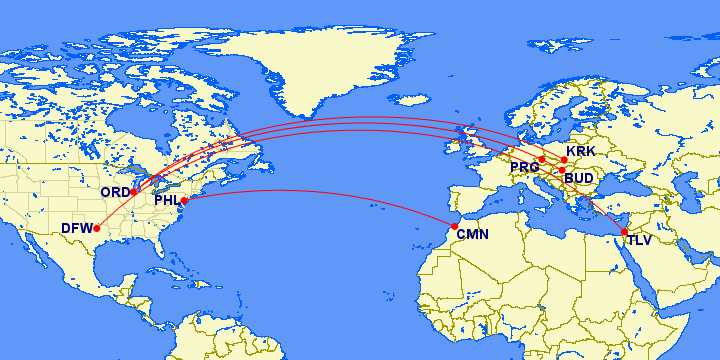 We've known that this is only part one of American's new route plans, and @xJonNYC now suggests that the second part of American's international expansion will be announced soon. While the previous announcement involved Atlantic routes, this one should involve Pacific routes.
So, what should we expect?
New Haneda flights will be announced
Just recently the US Department of Transportation formally granted 12 Tokyo Haneda Airport slots to US airlines. We already knew that American was granted two of these slots, so we can expect announcements regarding these:
1x daily Dallas to Haneda flight using 777-200ERs
1x daily Los Angeles to Haneda flight using 787-8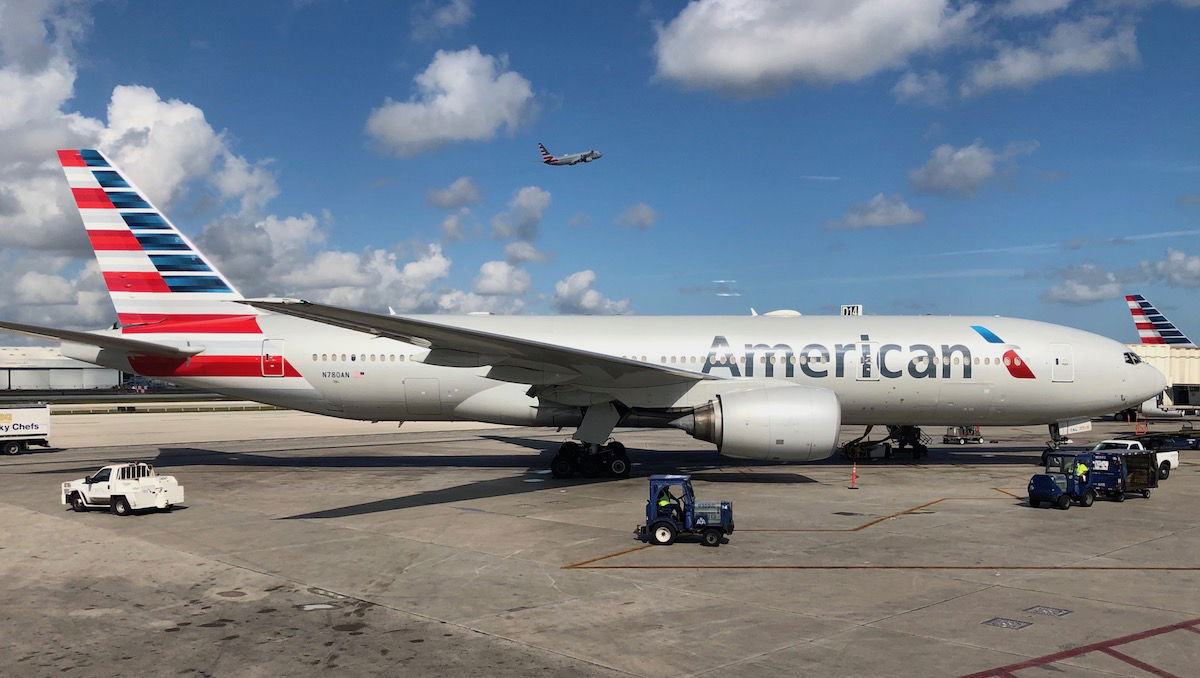 Delta and United have already made formal announcements regarding this, so we can expect similar announcements from American, including start dates. It will be interesting to see if they cut any Narita service while adding these two flights.
What South Pacific routes could American launch?
Rumor has it that the other part of this announcement will involve new South Pacific routes. This is because the American and Qantas joint venture was recently approved, and as part of that the two airlines promised at least three new routes.
Qantas launched two of those — from Brisbane to both Chicago and San Francisco — and now we should also see some additions from American.
There are a few directions American could go with this. Currently their only South Pacific routes are a year-round 787-9 flight between Los Angeles and Sydney, as well as a seasonal 787-9 flight between Los Angeles and Auckland.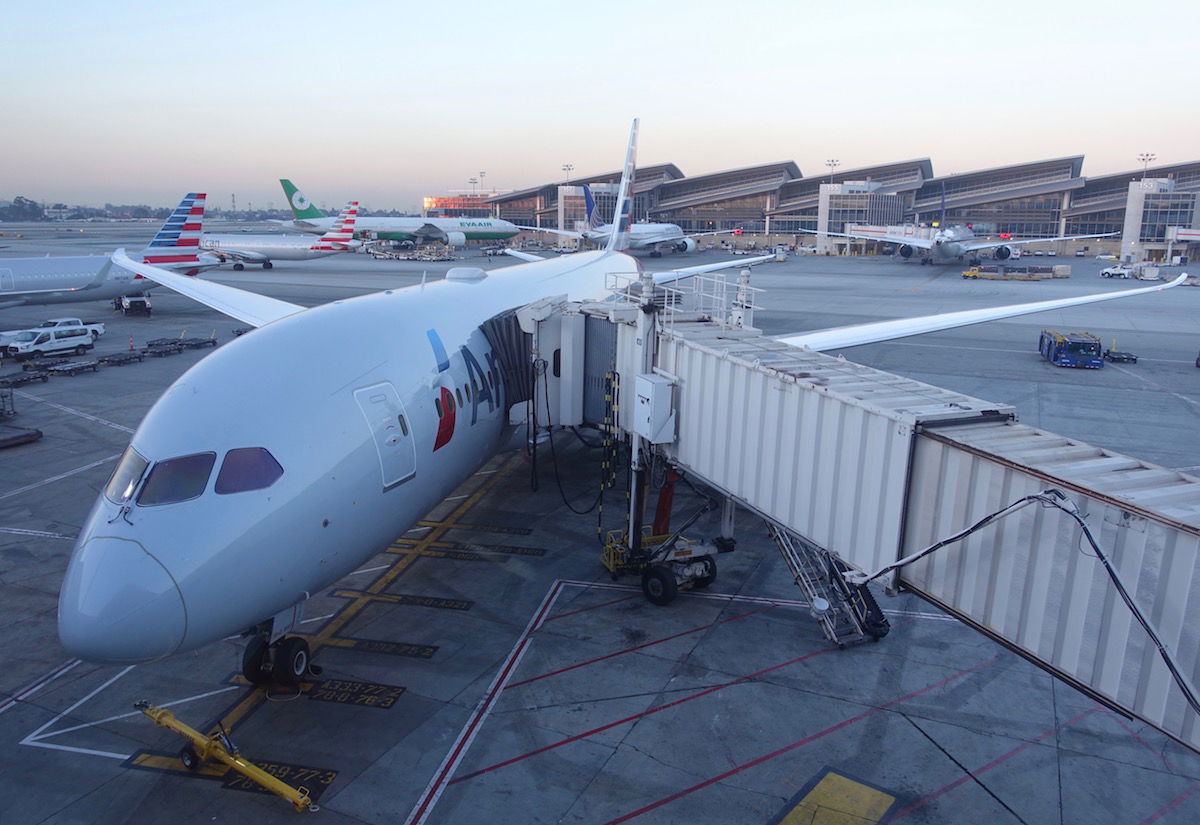 With that in mind, there are a few directions they could go:
We could see American's Los Angeles to Auckland flight go year-round once again, and we could see American's Los Angeles to Sydney flight upgraded to a 777-300ER once again
We could see American add more Australia service from Los Angeles, to either Brisbane or Melbourne; Los Angeles is American's gateway to the Pacific but this decision would obviously be made in conjunction with Qantas, so it could come with a corresponding capacity shift from them
We could see American expand out of Dallas, and add a flight from Dallas to either Brisbane, Melbourne, or Auckland; I'd say that Melbourne is least likely given that it's really pushing the range of the 787-9, so Brisbane seems more likely, or perhaps a seasonal Dallas to Auckland flight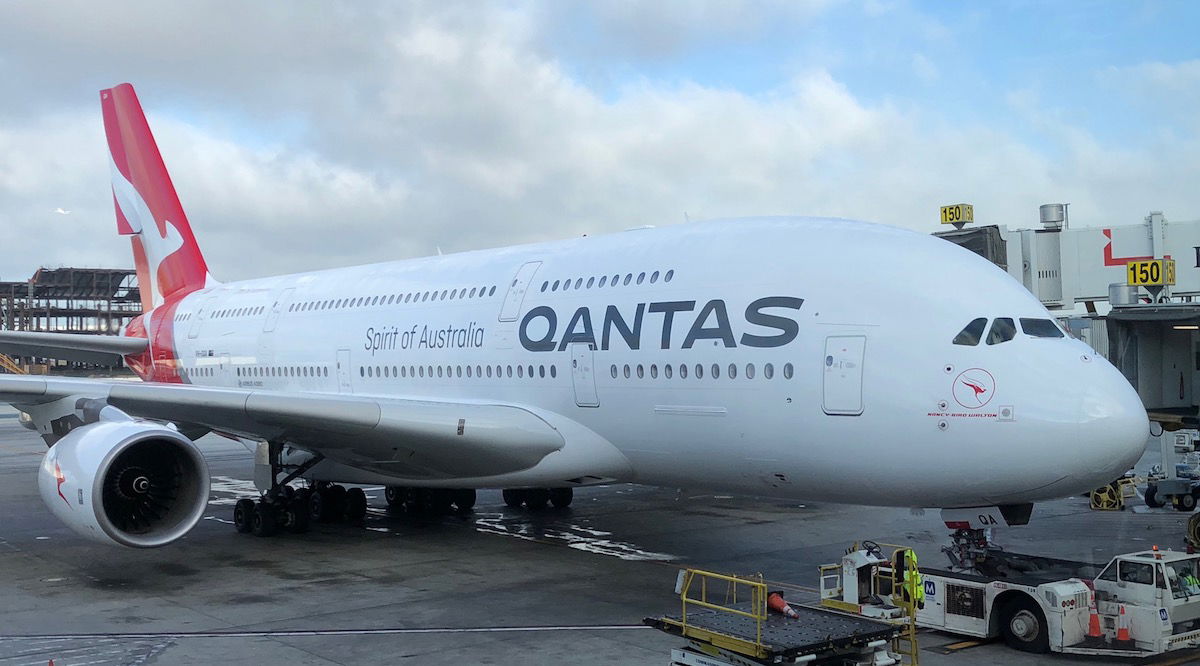 Those are the only logical routes I can imagine them actually adding. I'd love to see service to Tahiti or Fiji or something, but the chances of that are slim to none. Furthermore, given how conservative American is with ultra long haul flying, I think it's highly unlikely they'd launch transpacific flights out of any other hubs (like Chicago to Auckland, Phoenix to Sydney, etc.).
While not transpacific, it is funny that someone updated American's Wikipedia page the other day to suggest that they were going to start flying from Dallas to Mumbai as of 2020. Unfortunately that just seemed to be a prankster.
Bottom line
American should soon formally be announcing their new Tokyo Haneda flights, and apparently there are some new South Pacific routes to go along with that. It's anyone's guess what those routes will be.
Personally my money is on Los Angeles to Auckland going year-round and/or Los Angeles to Sydney being upgraded to a 777-300ER.
Beyond that, my guess is that we'll see a new route to Brisbane, out of either Dallas or Los Angeles. Qantas has significantly expanded transpacific flights out of Brisbane, so I could see that continuing with American. Alternatively, I could also see a seasonal Dallas to Auckland flight.
What new routes do you think American will announce?