Update: American Airlines has now cancelled many routes through summer 2020 and beyond.
As countries change travel restrictions by the minute, you can't help but feel bad for the scheduling nightmare that airlines have. Airlines are massively modifying their schedules on an almost daily basis, responding to conditions.
American Airlines reduces international flights by 75%
Several days ago American Airlines announced massive capacity cuts, and now the airline has revealed their biggest capacity cuts yet, as American Airlines will reduce international flying by 75%. As a point of comparison, United has reduced international flying by 95%.
Let's go through the changes by regions, as there's not much left.
American Airlines Asia flight cuts
Understandably we've already seen huge cuts to Asia, as American Airlines' flights to Beijing, Hong Kong, Seoul, and Shanghai, have been cut. With American Airlines' latest changes:
As of March 16, 2020, American will cut all service to Asia except 3x weekly Dallas to Tokyo Narita flights
This means that flights from Dallas to Tokyo Haneda, Los Angeles to Tokyo Haneda, and Los Angeles to Tokyo Narita, are all being cut
American Airlines Australia & New Zealand flight cuts
American Airlines flies to Sydney and Auckland:
American will suspend Los Angeles to Auckland flights as of March 16, 2020, rather than March 28, 2020 (this is a seasonal flight, so it's only ending a couple of weeks earlier than planned)
American will suspend Los Angeles to Sydney flights from March 16 through May 6, 2020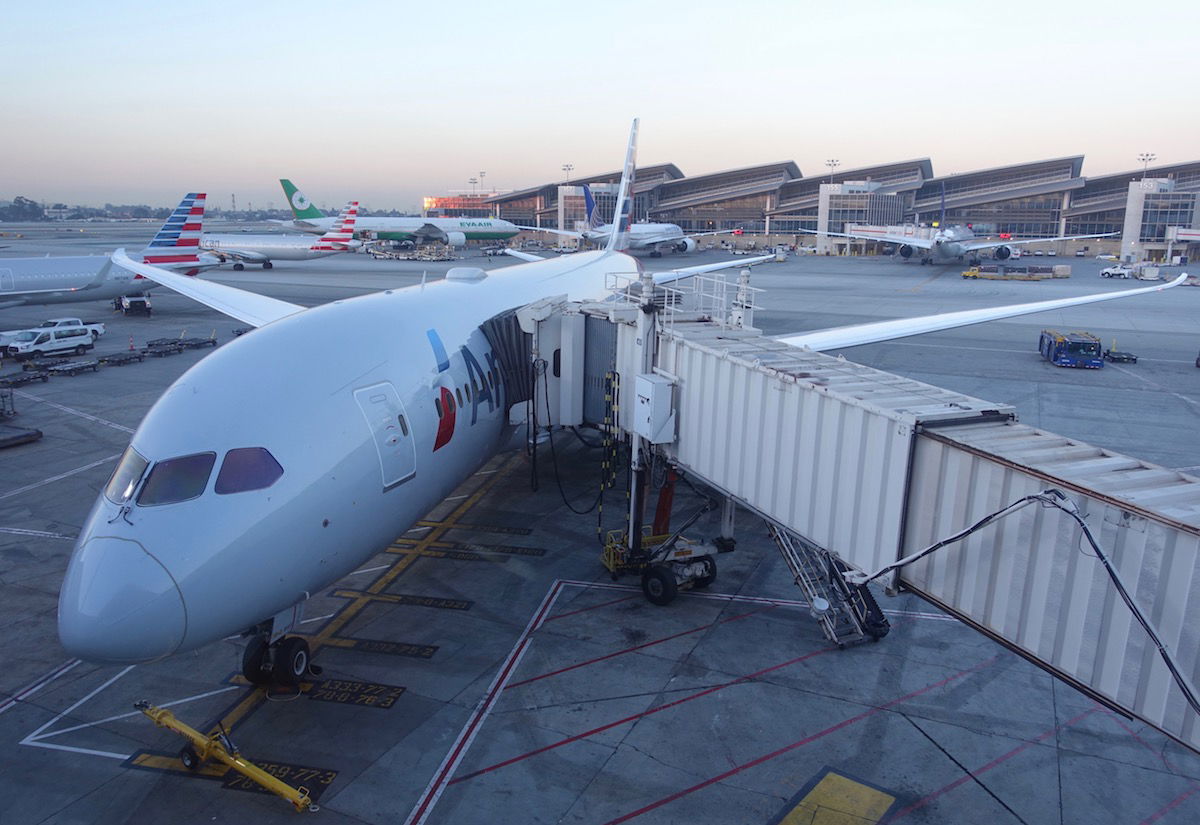 American Airlines is suspending Sydney flights
American Airlines Europe flight cuts
With an initial travel ban on Schengen countries, and then a new travel ban on the UK and Ireland, we're seeing huge flight cuts to Europe:
American will continue operating one daily flight to London Heathrow from Dallas and Miami
American will suspend flights to London Heathrow from Boston, Chicago, Los Angeles, and New York; this will happen gradually over the next seven days, to accommodate passengers and crews
American will immediately suspend flights to London Heathrow, Dublin, and Manchester, from Charlotte, Philadelphia, and Phoenix
American will maintain the previous Europe route cuts that were announced, including reductions of flights to Amsterdam, Barcelona, Frankfurt, Madrid, Munich, Paris, and Zurich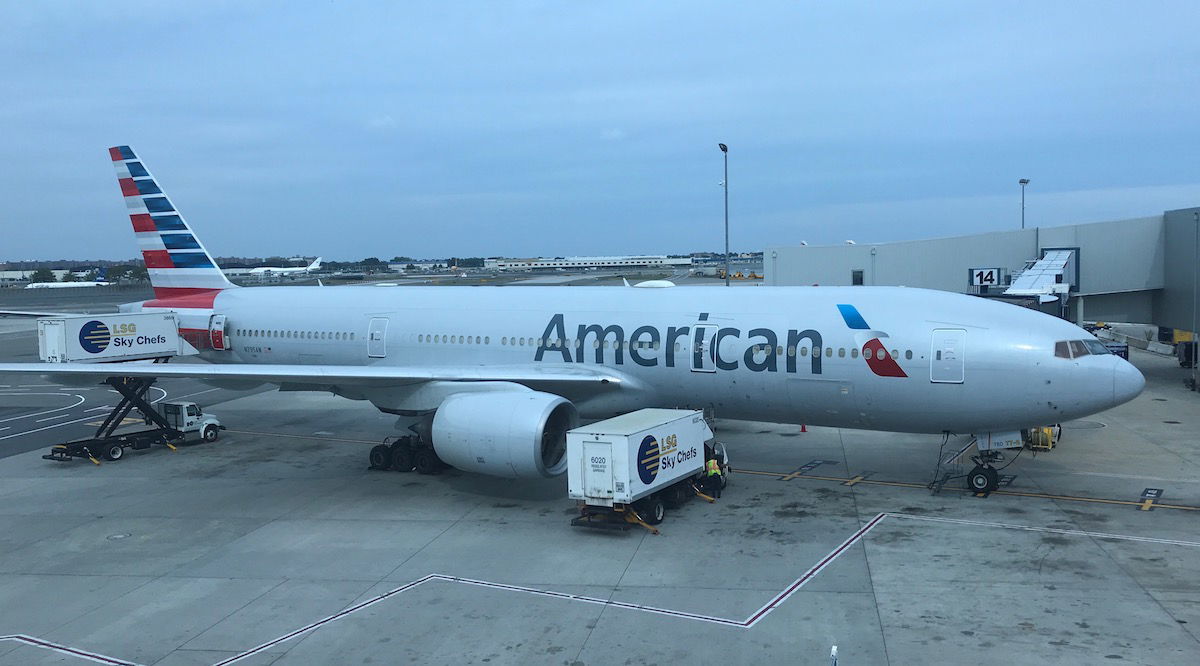 American Airlines is cutting all New York to London flights
American Airlines South America flight cuts
South America is seeing huge route cuts as well, as of March 16, 2020:
American is suspending flights to Rio de Janeiro and Georgetown from Miami and New York
American is suspending flights to Sao Paulo from Dallas, Miami, and New York
American is suspending flights to Santiago, Bogota, Guayaquil, Quito, and Lima, from both Dallas and Miami
American is suspending service to Brasilia, Manaus, Barranquilla, Cartagena, Cali, Medellin, and Pereira, from Miami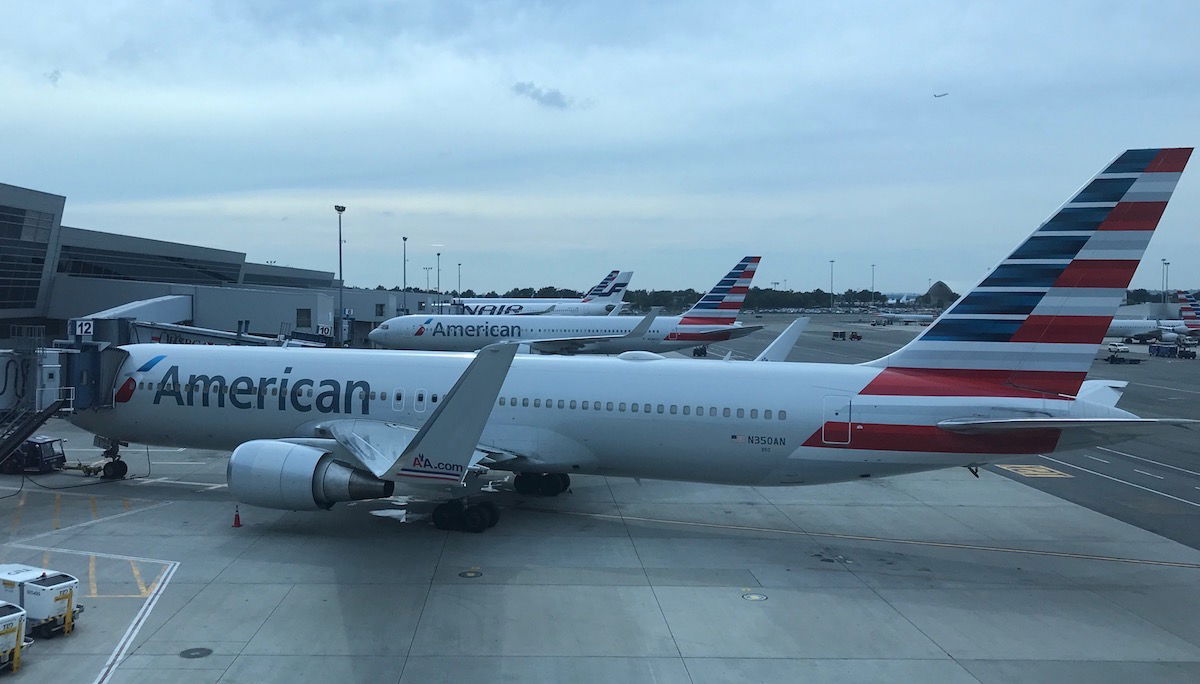 American Airlines is cutting most South America flights
How are airlines expected to keep up?
I don't want to go so far as to say that most airlines should just completely shut down for a few weeks, but gosh I sure do feel bad for airlines. How on earth are they supposed to keep up with the constantly evolving restrictions?
We're seeing airlines completely overhaul their schedules every few days, and the changes are happening so often that I don't even understand how airlines are supposed to be able to rebook people fast enough, given the super long hold times on the phone, and lack of online rebooking options.
Obviously there's some minimum amount of air service that's needed for essentials, but at this point, one has to wonder if there's any incremental profits for operating rather than just parking the whole fleet for a couple of weeks and calling it a day?
Bottom line
It's not surprising to see American cut 75% of international flights, and if anything, that almost seems mild.
While American is adjusting their schedule significantly, they haven't otherwise announced any major changes. For example, Delta has revealed massive domestic cuts, as well as plans to ground about 300 planes, while we haven't seen as many adjustments of this type from American.
The company is looking for employees to accept voluntary leaves of absence, but some employee groups aren't happy about that.