Contrary to popular belief, standard award tickets can actually be the most costly for airlines to offer. While saver level awards offer the best value to consumers, typically airlines are able to offer them in a way that minimizes lost revenue. This is either because those seats would otherwise go out empty, or at least they can adjust inventory and revenue management so they're only displacing the cheapest possible fare.
Meanwhile standard level awards can often be used to redeem for last seat availability, and those are seats that could otherwise be sold at the full fare cost. Even when people are redeeming substantially more miles than the saver cost for one of those tickets, they can cost the airlines dearly.
So over the past several years we've seen a lot of increases to standard level award costs. In 2014 American adjusted their "standard" award rates. For years American was by far the most generous in this regard, as standard awards were roughly double the cost of saver awards across the board, even for last seat availability.
However, they finally adjusted that, and added a couple of tiers of standard awards, known as "AAnytime awards." Here's what their current chart looks like:
Since then American has also added several tiers of standard awards beyond that.
In March American announced that they'd be increasing their standard awards costs for flights to Australia & New Zealand, which are still fairly new routes for them. At the time they raised the cost of AAnytime Level 2 business class awards to 195,000 miles, and the cost of first class standard awards to 260,000 miles.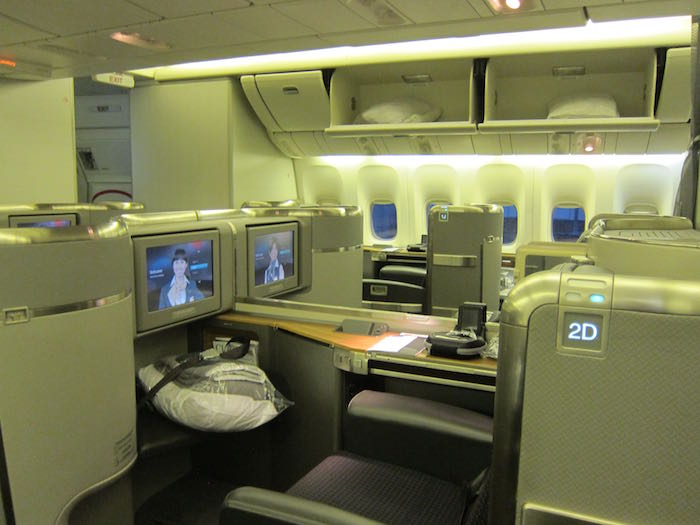 Well, American will be adding several higher AAnytime award levels for travel to the South Pacific for bookings made starting in late September. Per a message I was sent by an American spokesperson (bolding mine):
In late September we'll be adding several higher AAnytime levels for the South Pacific. The levels will apply to the premium cabins on flights to/ from Sydney or Auckland.  There will be no changes to the MileSAAver levels or the AAnytime Economy mileage levels. After launching our Sydney route about a year ago and reviewing the years' worth of data, we've decided that some dates merit higher AAnytime levels in business and first class. For business, it could be up to 375k miles and for first, up to 420k miles.
I appreciate them giving me advance notice of this, and I actually don't have a problem with airlines increasing standard award costs as such, given how costly it can be for airlines to provide these seats. At the same time, I still don't actually understand how American's standard award pricing works, as I explained in a post last week.
American technically has two levels of AAnytime awards, but they still have lots of more costly standard awards without published prices. For example, as of now a ticket between Los Angeles and Sydney can cost up to 195,000 miles in business class or up to 300,000 miles in first class, even though that's not actually published.
So this change won't impact a vast majority of people, assuming you like to redeem at the saver level. However, these are some significant increases for standard award costs to Australia and New Zealand.
My real beef here is that American consistently has higher standard award costs that they don't publish, and they seem to be dynamic. I don't mind that on the surface, but I wish they'd publish the maximum possible cost for each award type. Otherwise what's the point of saying how much a standard award costs?
But since American is following the lead of Delta, I suspect the long term goal is simply to make a mile worth a specific dollar amount.