Last Friday I posted about how American seemed to suddenly increase their "AAnytime" award costs on some routes, including between New York and Los Angeles/San Francisco. AAnytime awards are the higher award levels you can book when there's not saver level award space available, and over the years the cost of these awards has gone up significantly.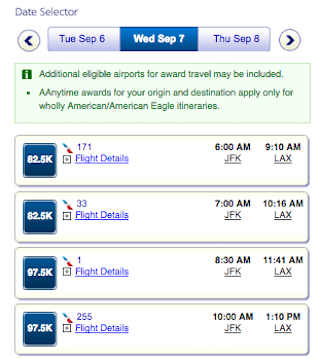 It used to be that these higher level awards cost twice as much as saver level awards, but that's actually where we've seen the most award inflation. I can't blame airlines for this, as these award seats are also potentially the most costly to them. That's because people can use miles to book the last seat on a plane when it might otherwise be sold to a full fare customer (that's much more costly than someone booking a saver award a year out, where airlines can optimize their revenue/inventory management as a result).
With that in mind, an American spokesperson was kind enough to reach out and clarify that American did in fact "shuffle/optimize" the existing award levels valid on flights between NY and LA/SF.
Here's what the spokesperson had to say, in part:
We've had award levels higher than level 1 and 2 since we announced the new AAnytime program in April 2014. This information is disclosed on our award chart – "There are select dates that require a higher number of miles (in addition to Level 1 and 2 awards)."

All these levels already existed and have been around since the summer of 2015.

During the course of the year, to better match demand, we also regularly shuffle/optimize the existing AAnytime levels that are valid on flights. Last Monday, this is exactly what was done with JFK-LAX and JFK-SFO — no new levels were added.
So here's the problem. I fly American well over 100,000 miles per year and write about airlines/loyalty programs for a living. I'd like to think that AAdvantage is the single program I know the most about. Despite that, I can't really make sense of this anymore. Perhaps that's a clear answer as to whether or not the program is headed in a dynamic pricing direction or not.
To summarize the situation best I can, in April 2014, American greatly increased the cost of many standard awards. They went from having one standard award level (typically double the cost of a saver award), to having two published standard award levels.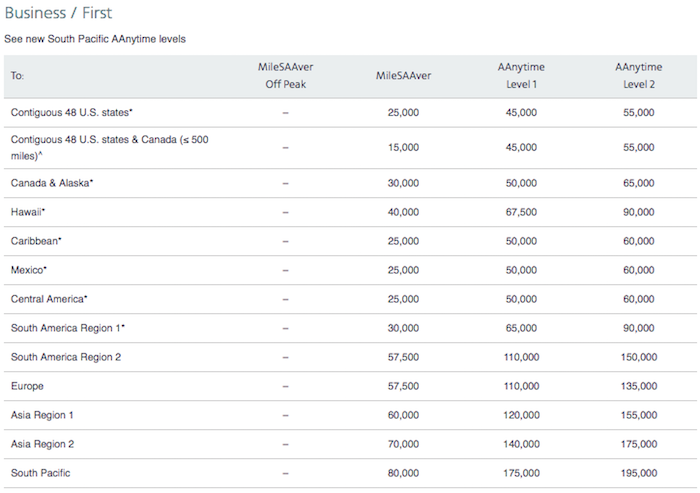 American has had the disclaimer saying that a higher number of miles may be required for travel on select dates:
AAnytime award levels vary by date and region. There are select dates that require a higher number of miles (in addition to Level 1 and 2 awards). When you search for awards while booking, you'll see the applicable award level.
However, in June 2015 American gave advance notice of increasing standard award costs for four of the busiest travel days of the year. Since American supposedly already had a higher award level that wasn't published, I'm not sure what purpose the notice of increased prices for four days of the year served, exactly.
But now I guess I understand the motivation behind that. They increased standard award prices for four days to establish the new higher levels, and now can say that charging those prices many days of the year doesn't represent a new award cost, but rather represents them "shifting/optimizing" the existing levels.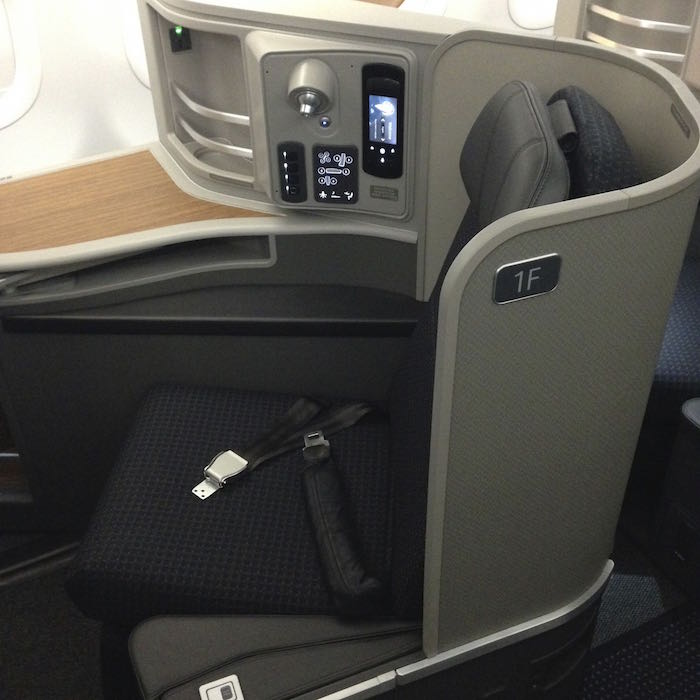 Well, I think it's now official: the AAdvantage program has become too complicated for me to fully understand.