Historically one of the things I like about American's website is how easy it is to search for award availability. They have a great availability calendar, and it's easy to switch between dates and types of awards.
Well, at least that was the case until a few months ago, when American introduced their new award search tool (this coincided with their introduction of premium economy awards).
American's new award search tool
American's new award search tool isn't showing up for all searches, but it does show up for most international award search.
In the past you've probably seen a search tool that looks like this: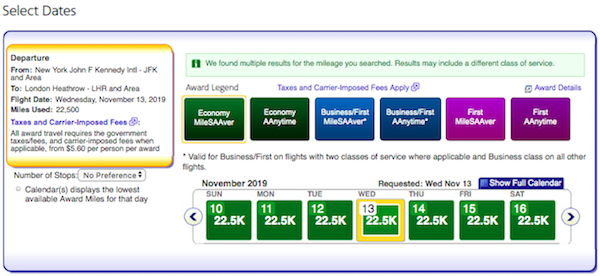 Meanwhile the new one has much worse organization, and doesn't make it as easy to sort or filter results: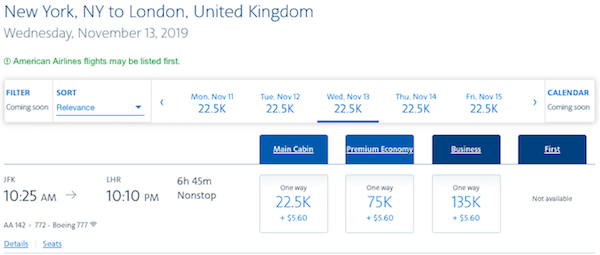 They say that a calendar is "coming soon," though it has said that for months.
To me there's simply nothing redeeming about this award search function.
The workaround to using American's old search tool
If you find yourself in a situation where the above search tool is what automatically shows up, there is an easy workaround. On the main booking page, just click on "Advanced / Multi-city search" at the bottom right of the page.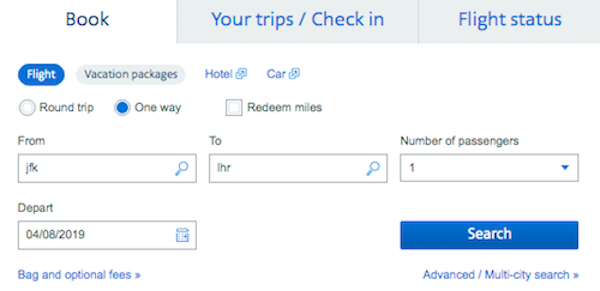 Then once again enter your information.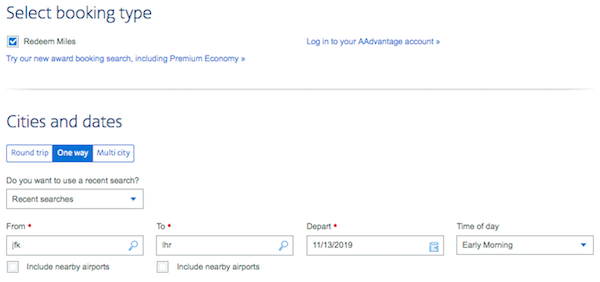 Then the results will once again show the old format, which is so much better than the new one.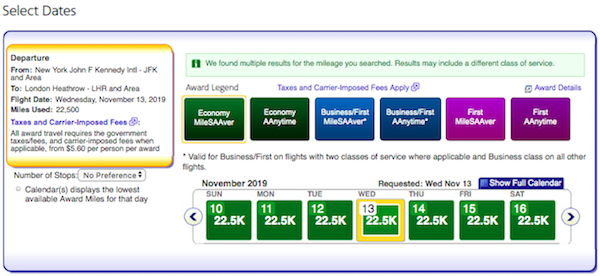 Furthermore, when you click on individual flights you'll also see them show up with the original format.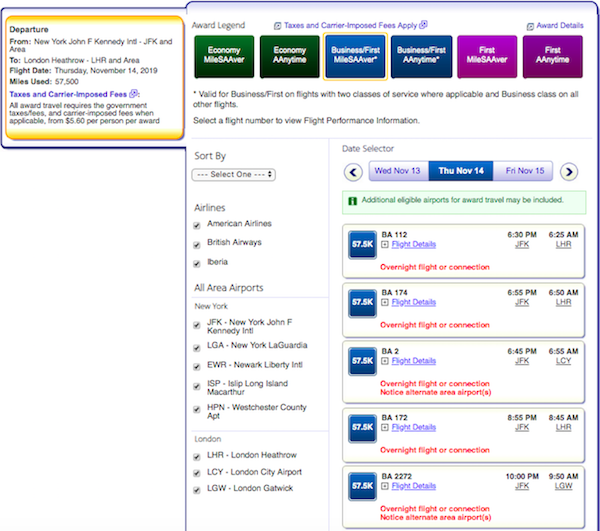 American's new award search hints at dynamic pricing
The new search tool is awful, and I can't figure out anything redeeming about it. And I'm not alone — a lot of readers have contacted me about it, and not a single person has had anything favorable to say. So for a while I thought to myself "what could American's goal possibly be with introducing an objectively worse search tool?"
Well, in light of United's dynamic award pricing announcement, I think the intentions here are now incredibly obvious. As I wrote about after the change, I think it's inevitable that American will change their system soon enough too, and now the new award chart makes perfect sense.
The new award shopping experience is very similar to the experience of buying a paid ticket, and that's what airlines are going for with dynamic award pricing. The new award search no longer lists whether something is a "MileSAAver" or "AAnytime" award. And that is most definitely not a coincidence.
So now the only question is whether this change is happening within the coming days, weeks, or months. To me one thing is for sure, though — the awful new award search tool is quite intentional, and the elimination of the saver vs. standard award designation is deliberate.