In early May, American announced the details of their newest business class product, which they'll be installing on the longhaul aircraft they take delivery of going forward. They'll be installing the B/E Aerospace Super Diamond seat, which is the same seat you'll find on Air Canada, Qatar Airways, Virgin Australia, etc.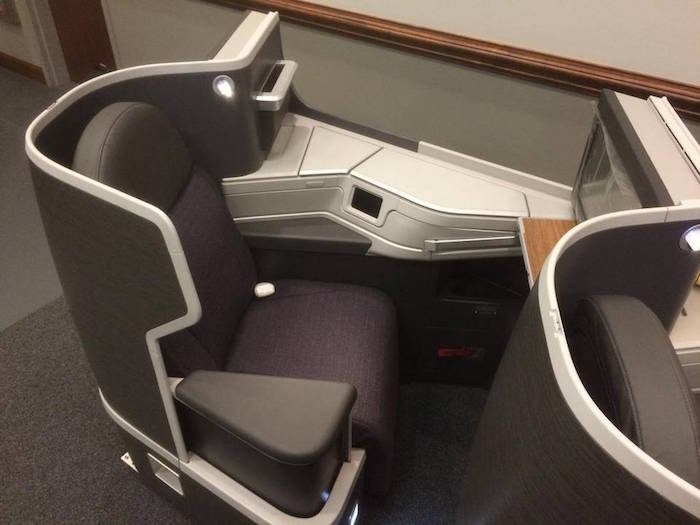 This seat is somewhat different than the reverse herringbone seats they have on their 777-300ERs (they didn't install this configuration on other planes, because it was only licensed to American for this type of aircraft).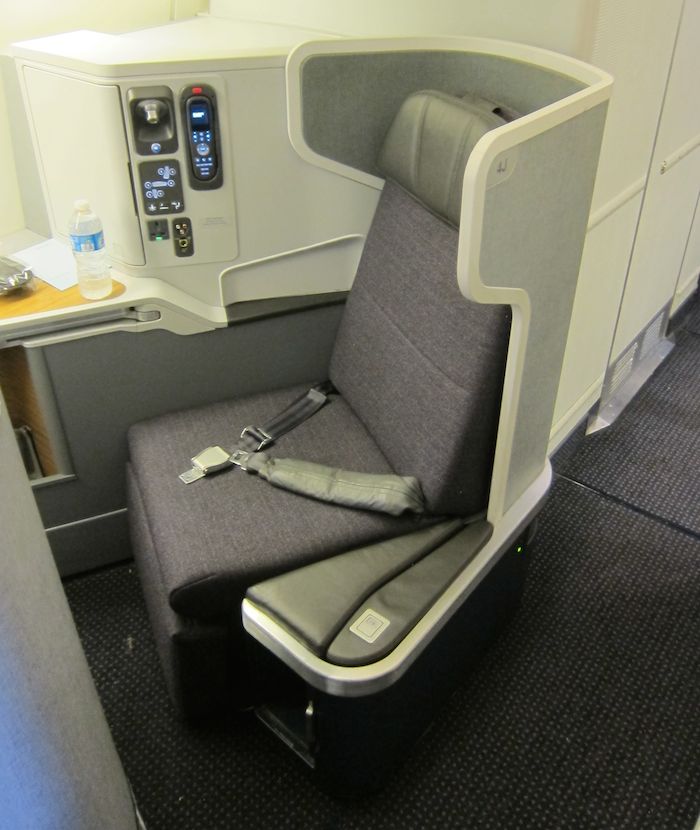 It's also not the same as the seat they have on the 777-200 and 787-8, which American has had significant issues with, causing them to seek out a new manufacturer.
With that in mind, View from the Wing has shared a leaked document which explains the number of seats American is expected to have on their 787-9s, as well as the A350s, which they'll soon be taking delivery of.
How many business class seats will American's 787-9 and A350 have?
The A350 will feature a total of 318 seats, allocated as follows, as a percentage of overall capacity:
32 business class (10%)
24 premium economy (8%)
262 economy (82%)
Meanwhile the Boeing 787-9 will have 277 seats, allocated as follows:
28 business class (10%)
21 premium economy (8%)
228 economy (82%)
My first thought is that those are extremely small business class cabins for planes that size. However, it's worth noting that these planes will also be the first American planes to feature premium economy, so I'm guessing that's why the business class cabins are getting smaller. They want both business class and premium economy, but don't want to compromise too much economy capacity to make that happen.
How does this compare to configurations on other planes?
As a point of comparison, let's look at some of the other planes in American's fleet.
The Boeing 787-8 has a total of 226 seats, allocated as follows:
28 business class (12%)
198 economy (88%)
Meanwhile the Boeing 777-200ER has a total of 260 seats, allocated as follows:
45 business class (17%)
215 economy class (83%)
Lastly, the Boeing 777-300ER has 310 seats, allocated as follows:
8 first class & 52 business class (19%)
250 economy (81%)
As you can see, the first & business class capacity on these planes ranges from 12-19%. The moral of the story is that American's business class footprint will be significantly smaller on their planes going forward.
Is premium economy to blame?
Starting this year, American has cut Executive Platinum systemwide upgrades from eight to four, which presumably will lower upgrade demand a bit. But the real question is what implications premium economy has on upgrades. We still don't know whether upgrades will only be valid from economy to premium economy, or whether upgrades will still be from economy to business class.

I suspect the former will be true, at least down the road when premium economy is pretty widespread. The problem is, regardless of which system they use, there are a very limited number of seats to upgrade to, since the footprint of premium economy and business class will be quite small. I suspect that's by design.
Bottom line
As American installs premium economy, it shouldn't really come as a surprise that they're being more conservative with how many business class seats they have on their planes. On one hand that's smart from their perspective, since it allows them to better segment the market. At the same time, for those looking to upgrade this is pretty bad news, as both cabins will be quite small individually, limiting all around upgrade potential.