Update: Read my full American Business Class 787-9 Sao Paulo To Los Angeles review.
On Monday evening I took the 12hr15min flight from Sao Paulo to Los Angeles on American, and in this post wanted to share my initial thoughts. What made this flight interesting was that it was operated by a Boeing 787-9 featuring B/E Aerospace Super Diamond reverse herringbone seats. This is American's newest type of business class seat, and it's different than the reverse herringbone seats they have on the 777-300ERs, which I've flown a countless number of times.
American has 30 business class seats between doors one and two on the 787-9, in a 1-2-1 configuration.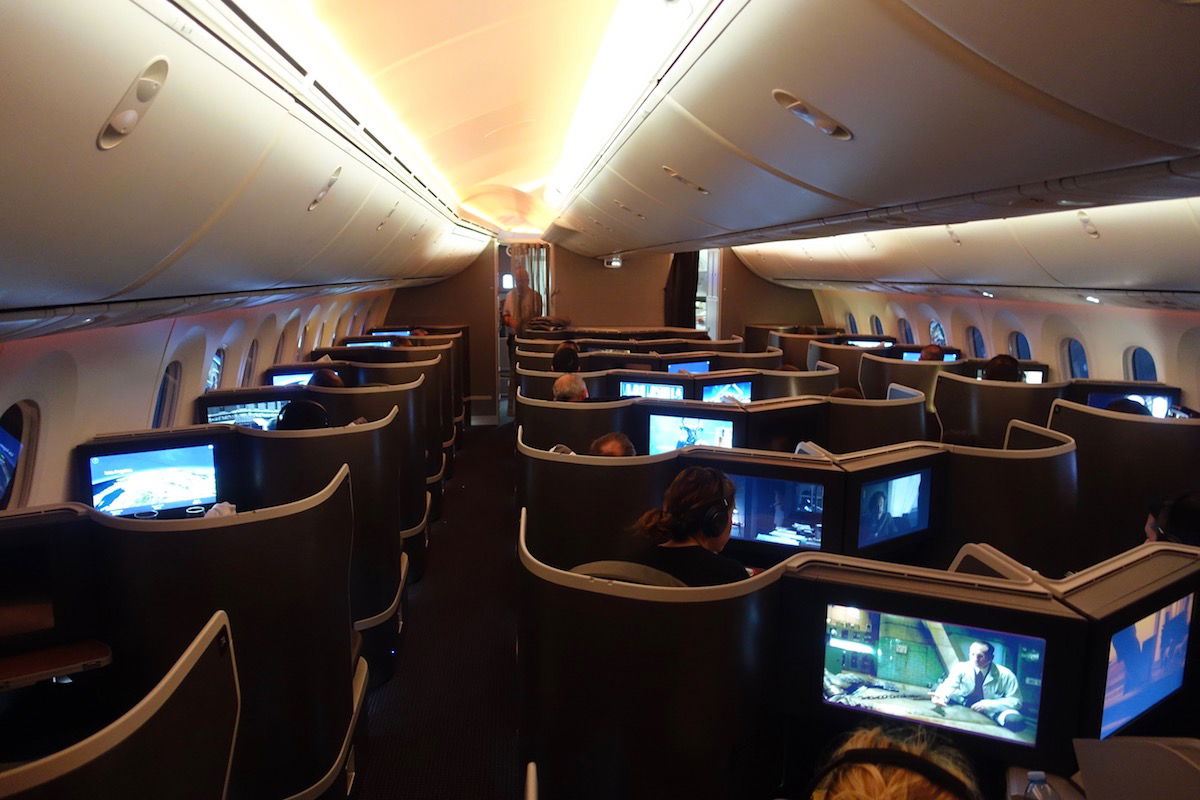 I found the cabin to be beautiful, and have a slight preference for this reverse herringbone seat over the one they have on the 777-300ER. Why? I like where the seat controls are, I like the enclosed storage, and I prefer the finishes, which are much sleeker. This business class cabin looks similar to Virgin Australia's, which is quite a compliment.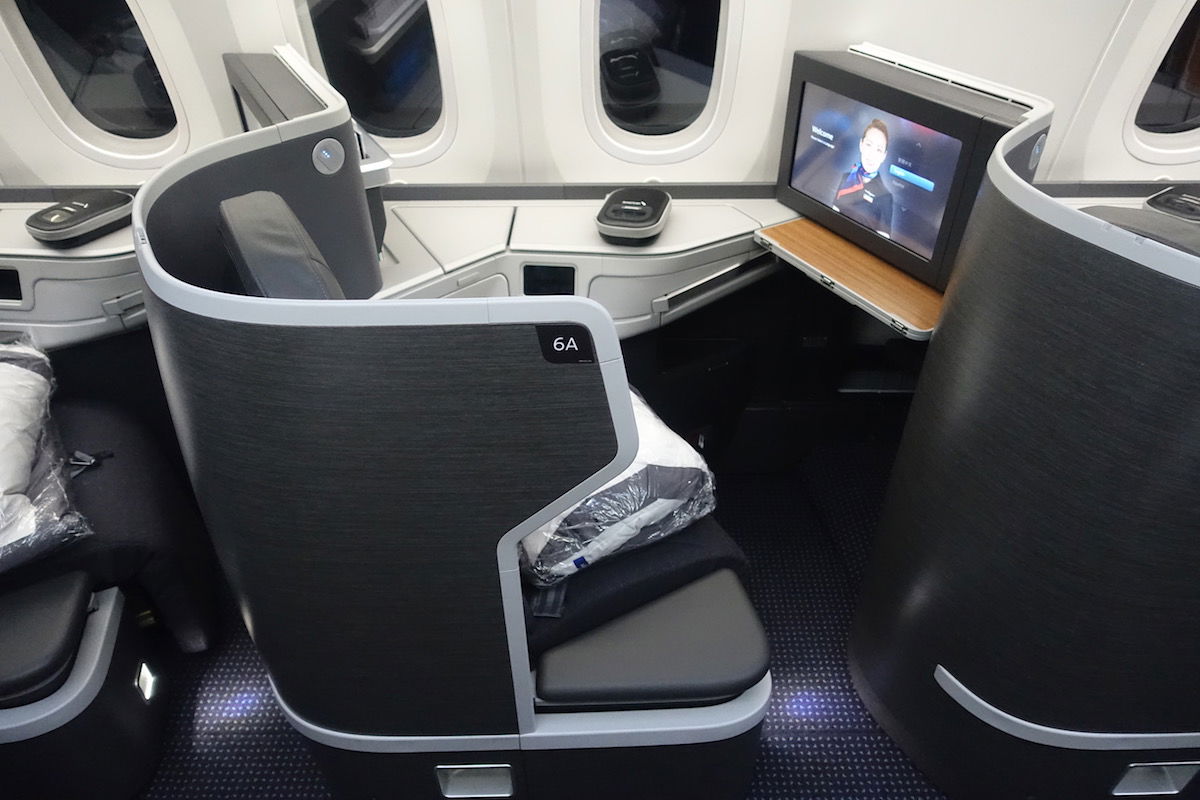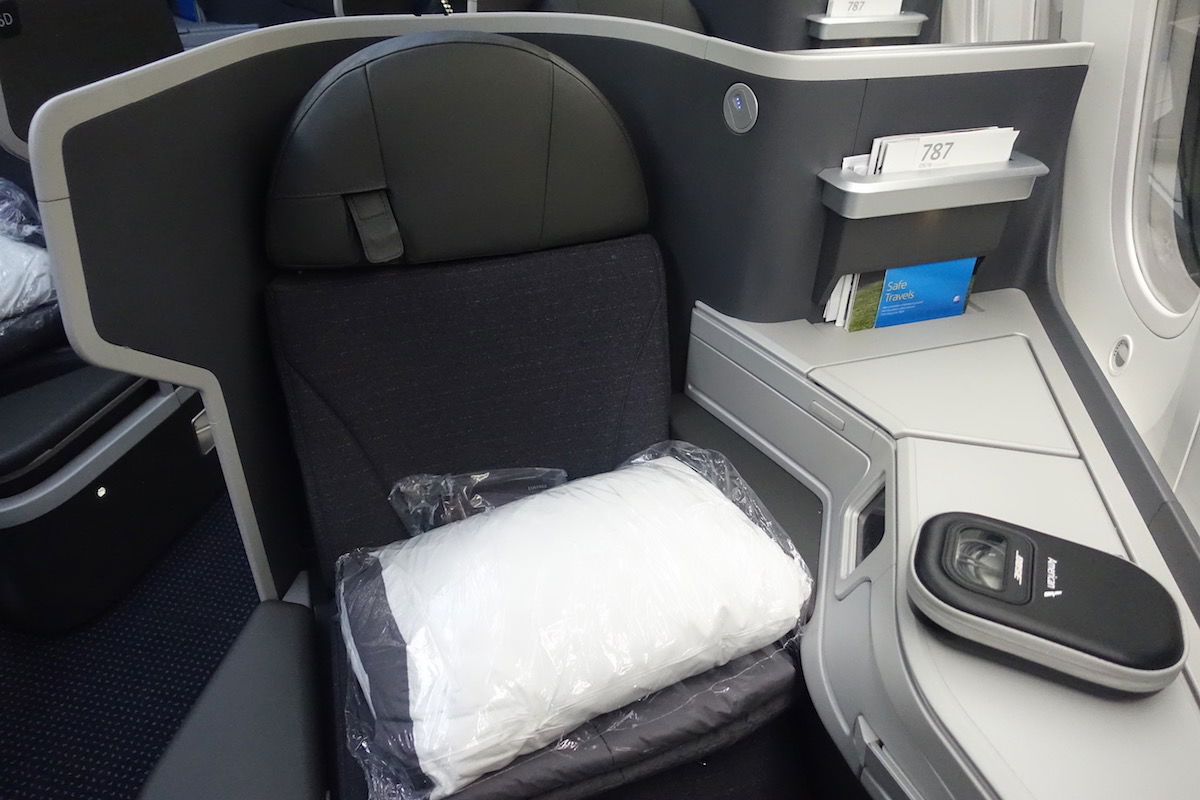 American has decent amenities in business class. The highlight of these is the Bose headphones they distribute. Even many top airlines don't have headphones that good in first class, let alone business class, so American deserves credit there.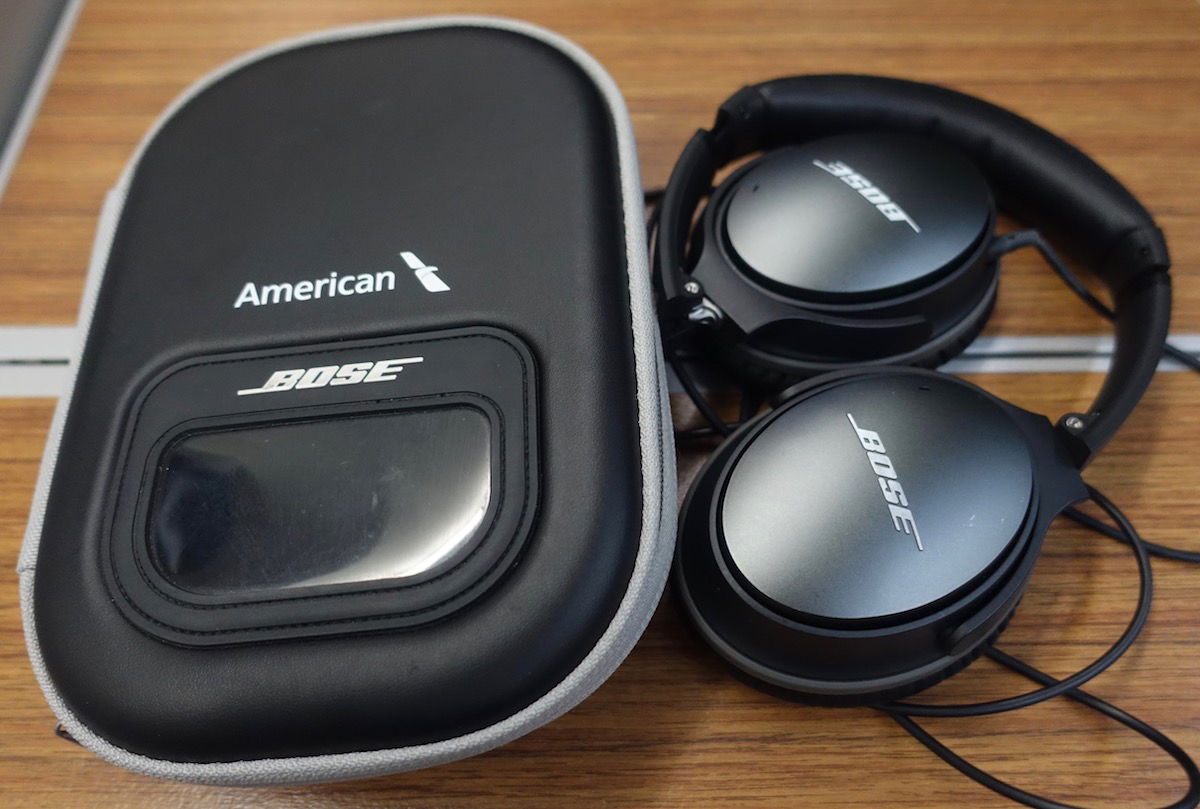 This flight also featured Casper bedding, which I think is just alright.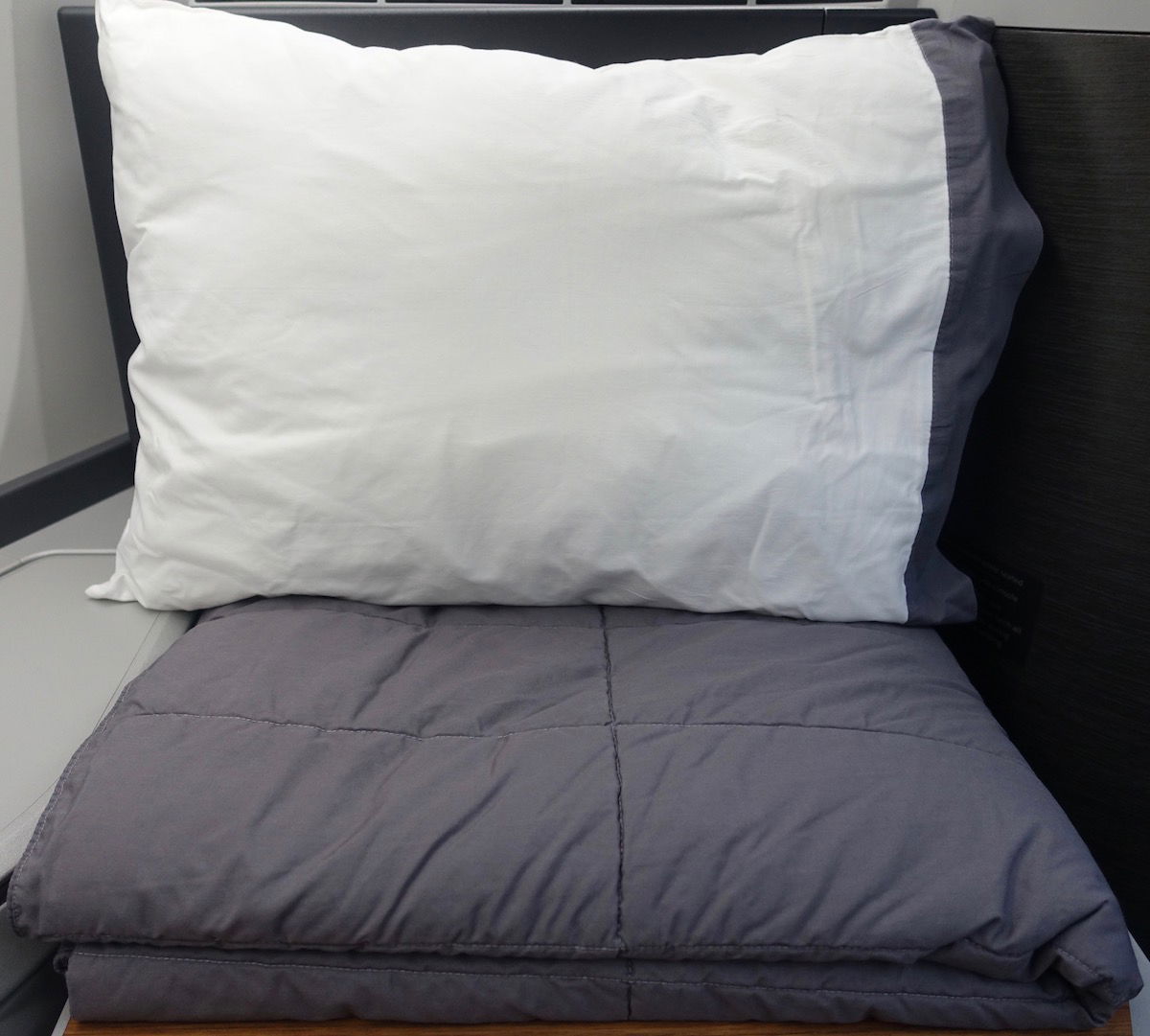 The Cole Haan amenity kit was solid, with CO Bigelow toiletries.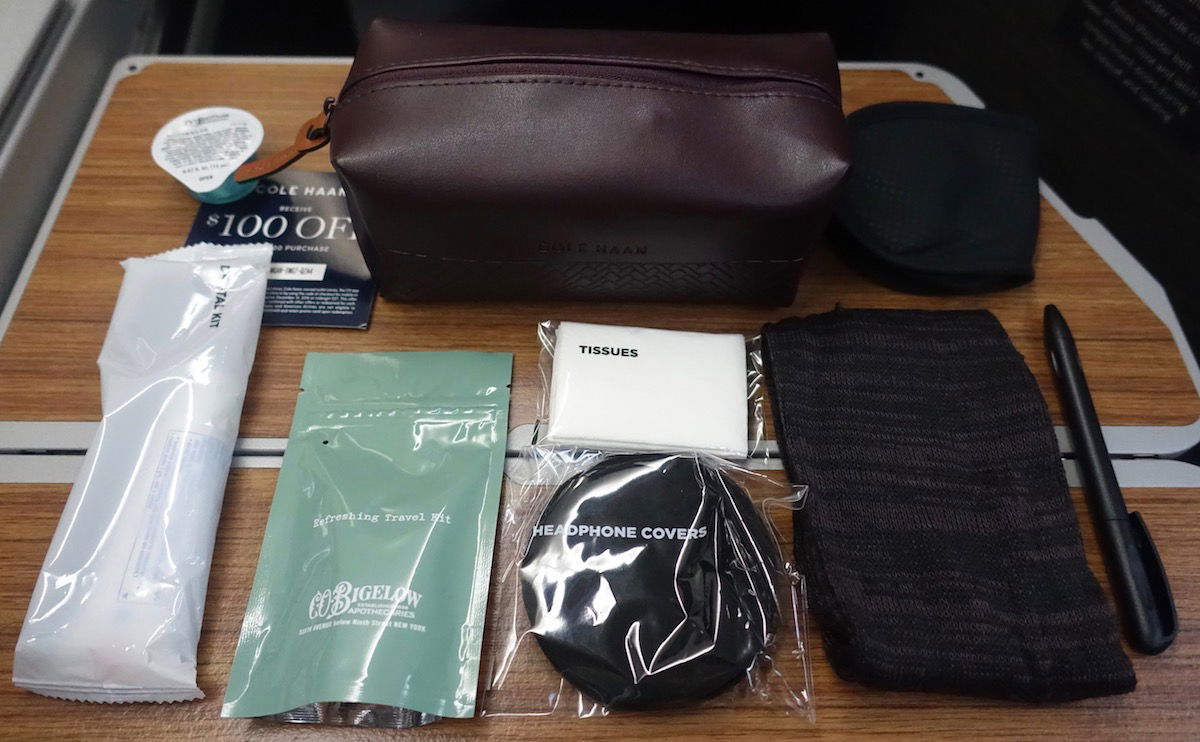 This flight departs late at night, and I appreciated how quick the service was. The meal service was done less than 90 minutes after takeoff, which is awesome. Service began with drinks and mixed nuts. There was something off with the mixed nuts, as they were bizarrely chewy. Also, maybe I missed something, but when did American downgrade their business class champagne? Until recently they served Lanson Black Label Brut, while now they serve Moutart Brut. While that champagne still isn't cheap (though not as expensive as Lanson), I didn't at all like the taste. Is this a new change as of March?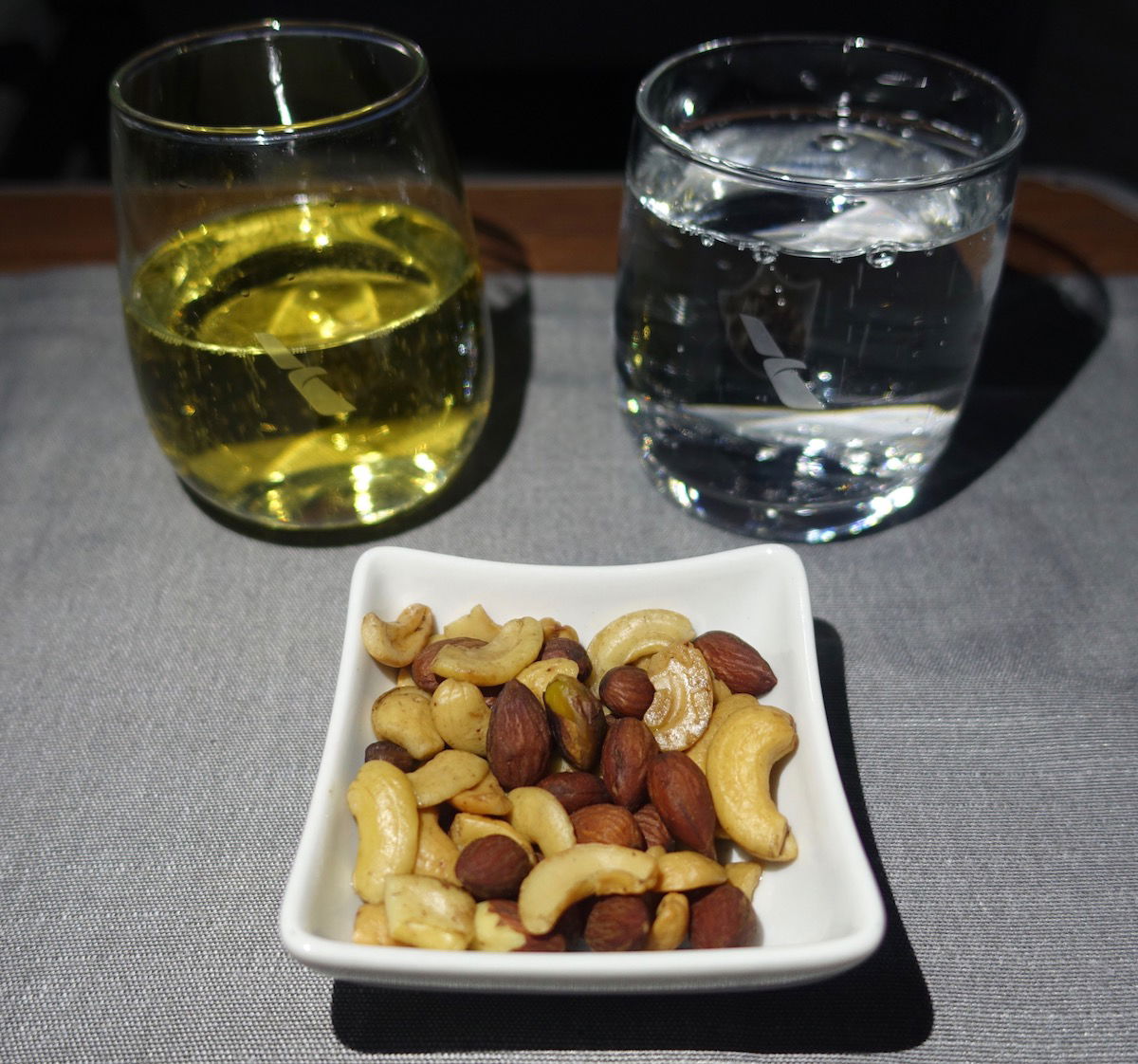 The appetizer, salad, and main course were all served on one tray. The starter consisted of black-eyed pea hummus (is there a hummus shortage in Brazil, or what's with the portion?), a side salad, and then for the main course I selected the Brazilian sea bass moqueca. The fish was exceptional. Not only was the fish flavorful and moist, but the sauce it came with was delicious.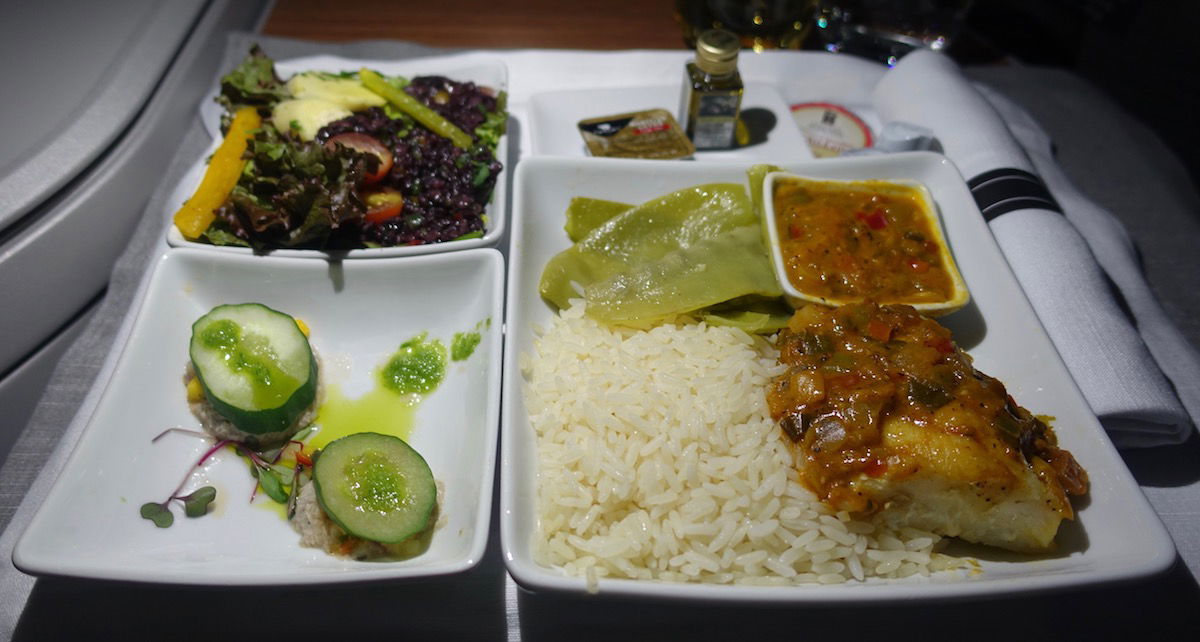 For dessert I selected cookie crumble ice cream. While American's desserts are basic, you can't go wrong with ice cream.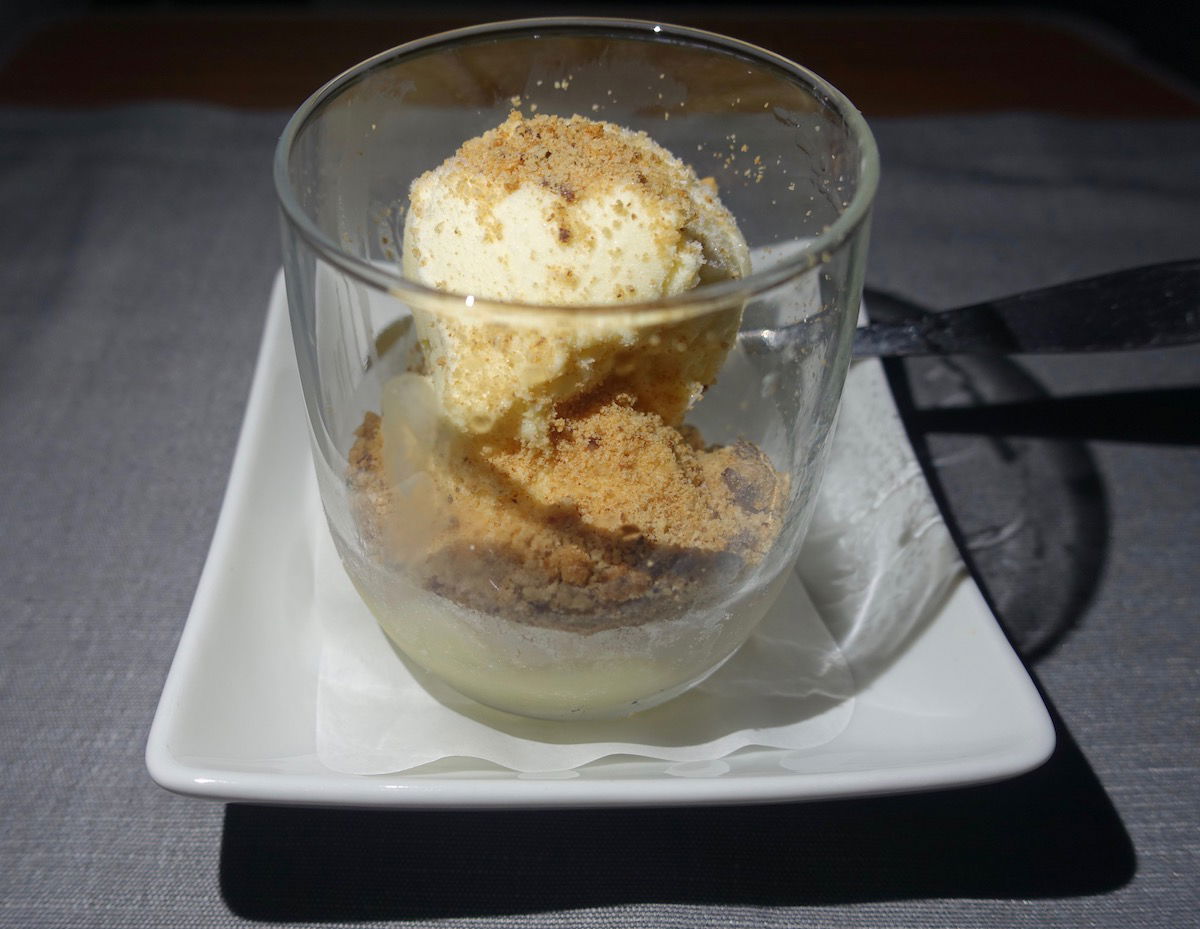 I got a solid seven hours of sleep. I love that US airlines consistently have individual air nozzles, since on other airlines I tend to get too warm, which wakes me up. Upon waking up I spent some time working, as American has Wi-Fi on their 787s. It's reasonably priced ($19 for the whole flight) and has no data caps.
Breakfast was served 75 minutes out, and I selected the scrambled egg crepe, which was good as well.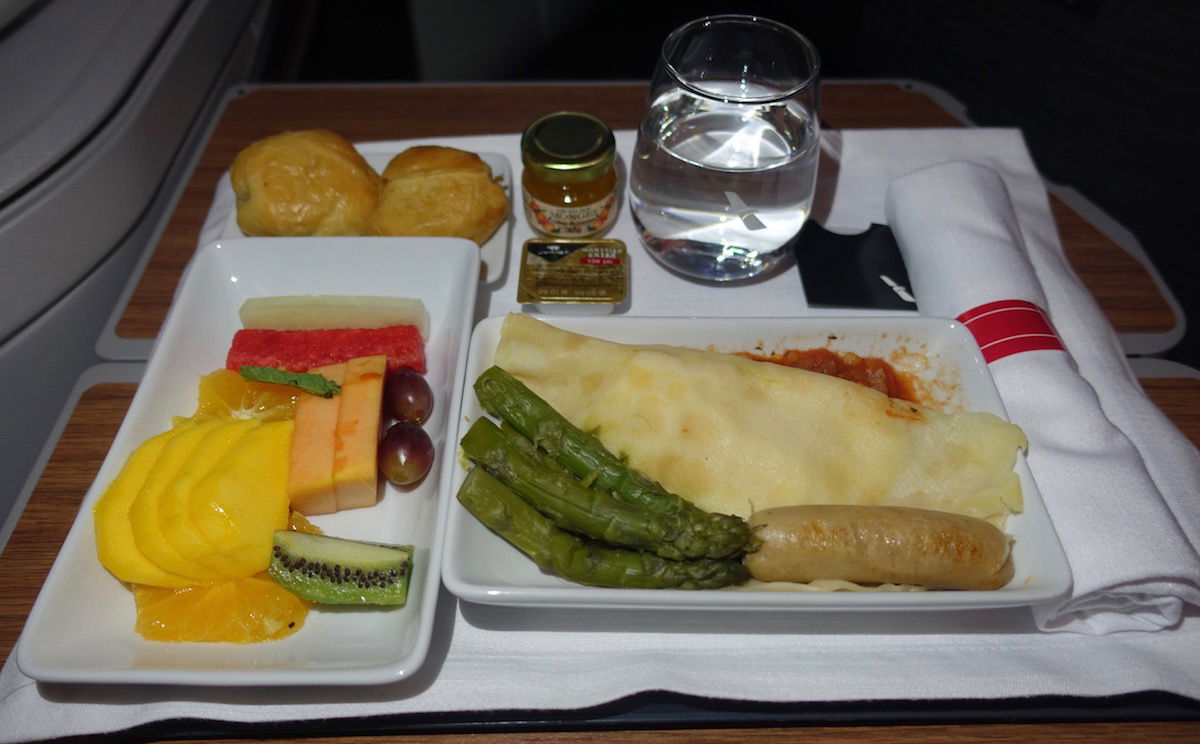 Service on this flight was inconsistent, as is often the case on American. I described in a separate post how one flight attendant was average, and the other was exceptional.
This was a really solid flight on American. The amenities were good, there was Wi-Fi, excellent entertainment (though I watched "Brad's Status," which I thought was horrible, especially the ending — anyone feel similarly?), individual air nozzles, simple but tasty food, one very friendly flight attendant, and American's newest business class seat.