Alitalia filed for bankruptcy earlier this year, after employees voted against pay cuts and layoffs. The Italian government gave them a six month bridging loan, as the airline tries to find new investors. While over six months have passed, it doesn't look like the Italian government is anywhere close to cutting off Alitalia, as they're getting a further 300 million EUR loan, and the deadline for finding Alitalia a buyer has been extended to April 30, 2018.
So while airberlin basically began the process of shutting down the second they filed for bankruptcy, it has been very different for Alitalia. It has been business as usual for them, and they've even been adding routes to their network. It looks like Alitalia's growth is continuing even further, with two new longhaul routes.
In 2018, Alitalia will add flights from Rome to both Johannesburg and Nairobi, per @airlineroute.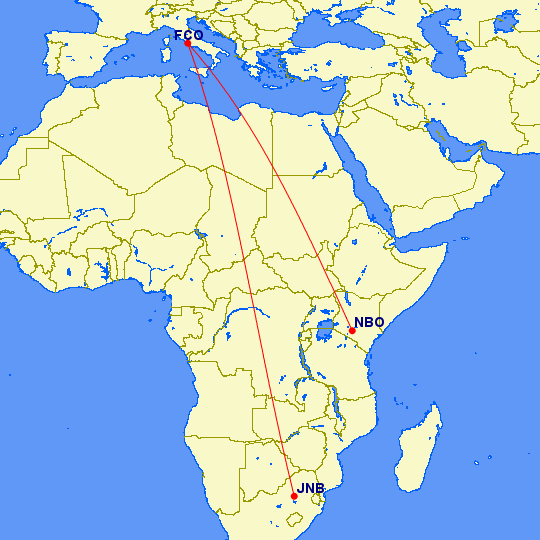 As of April 8, 2018, Alitalia will offer 4x weekly Airbus A330 flights between Rome and Johannesburg, as follows:
AZ848 Rome to Johannesburg departing 10:10PM arriving 8:20AM (+1 day)
AZ849 Johannesburg to Rome departing 9:00PM arriving 7:25AM (+1 day)
As of March 28, 2018, Alitalia will offer 4x weekly Airbus A330 flights between Rome and Nairobi, with the following schedule:
AZ846 Rome to Nairobi departing 2:00PM arriving 10:10PM
AZ846 Nairobi to Rome departing 12:35AM arriving 7:10AM
Both of these routes represent service resumptions, as Alitalia flew to Johannesburg until 2001, and to Nairobi until 2000.
Alitalia's A330 business class is in a staggered configuration, which is solid as far as European airlines go.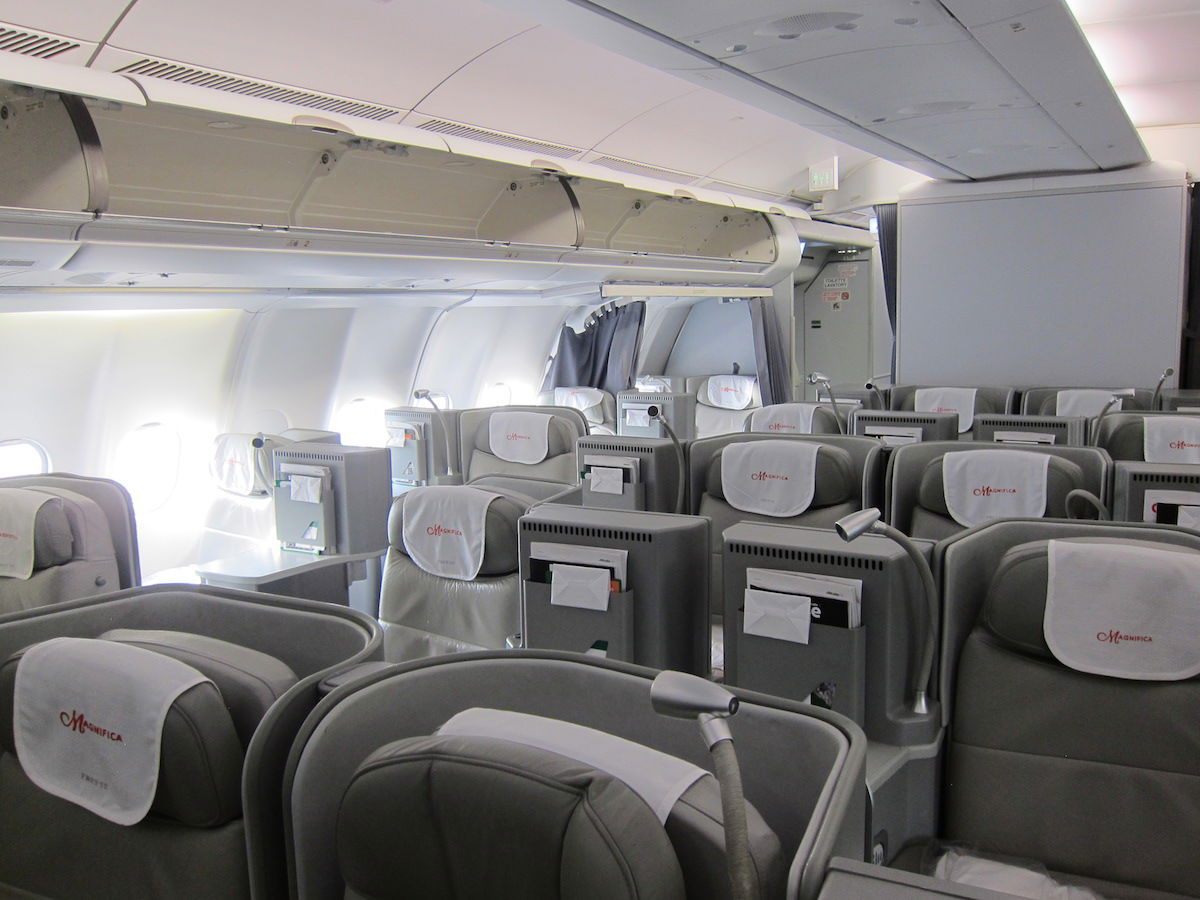 Alitalia also has an excellent soft product, with great Italian food. It seems like in spite of their financial woes, they haven't cut back too much in terms of the experience.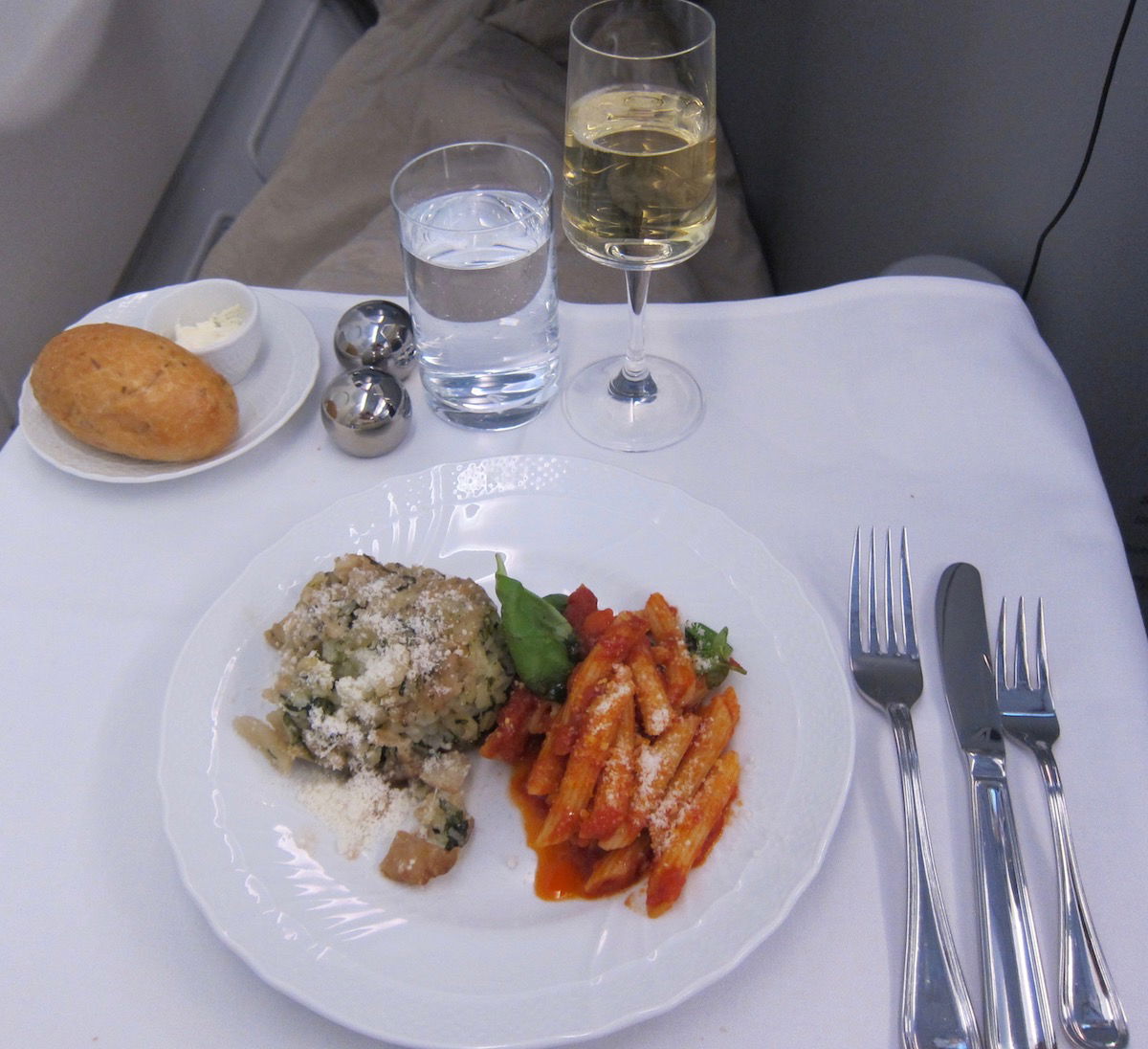 Personally I'd choose Alitalia business class over Air France (at least the A380 they fly to Johannesburg), British Airways, Lufthansa, etc.
These new Alitalia flights are already bookable, though as of the time of this post there doesn't seem to be any award availability. Hopefully that space will open soon enough, as this will be a great new option for redeeming SkyTeam miles to Africa. The Nairobi flight is especially well timed for connections to & from the US.