Seattle-based Alaska Airlines has been undergoing quite a transformation lately, which they've called "Alaska Beyond." At some point they realized they were a bit behind the times, so they started improving their onboard product a bit, perhaps largely pressured by Delta's invasion of Seattle. Beyond that, Alaska is introducing extra legroom seating in economy, and also greatly increasing legroom in first class throughout much of their fleet.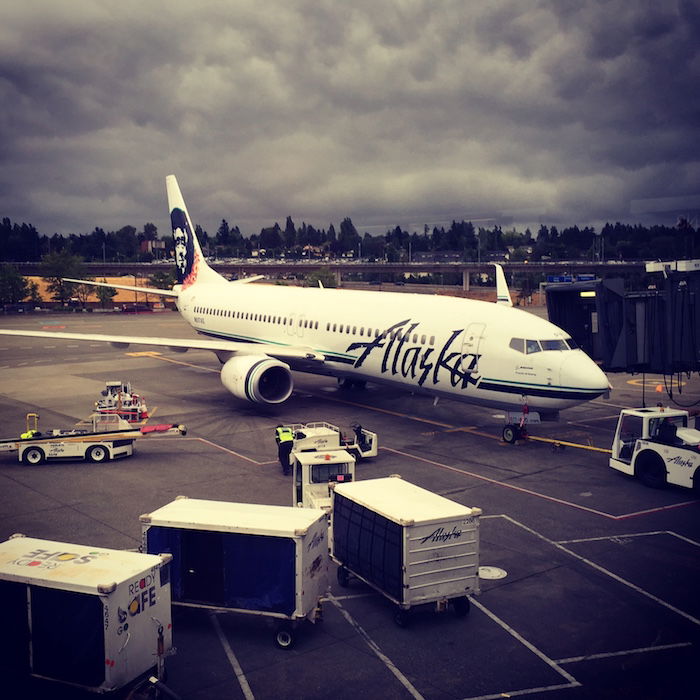 Yesterday they took it a step further, as Alaska announced their biggest rebranding in 25 years. We'll be seeing new airport signage, a new livery, a refreshed website and mobile app, and more. Here's Alaska's new livery: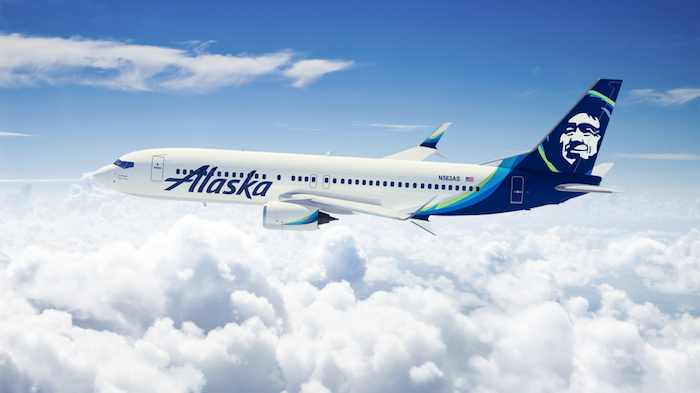 It's sort of funny how quickly my feelings towards the new livery changed. At first I was quite put off by it, as it looked a bit like American Express Bluebird and the Seattle Seahawks had a baby. But then I watched this video by Alaska's VP of marketing:
Once I watched it I was sold. The eskimo is the most iconic part of the Alaska Airlines brand, but with the old branding he never really looked happy. As is explained in the video, the starting point with the rebrand was that they wanted to accentuate his warmth, kindness, and the care he has in his face. And I think they nailed that, because the eskimo looks sort of like a proud father.
The colors take some getting used to, but that's almost always the case when there's a rebrand. While I sort of liked the old Alaska branding, I also think it was outdated, so a fresh start was needed.
In addition to updating the eskimo, Alaska has also updated the font they use. The changes are quite deliberate, though I think they're reading into it a bit too much:
"The clean lines and italics of our updated wordmark represent the performance and precision our customers have come to expect when they fly Alaska, from our pioneering 20-minute baggage guarantee to our industry leading on-time performance," said Woerner.

It was also important to the company to keep some equity from the wordmark that Alaska's customers have come to know. The capital "A" in Alaska has been streamlined, but is otherwise very similar to earlier versions.

"It was a balance between taking what makes us who we are, and finding a way to modernize it with energy, life and confidence."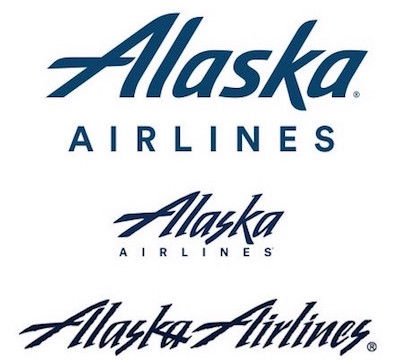 It's not just the planes themselves which are getting a refresh, but just about every aspect of their product, from their website to their credit card to their airport signage: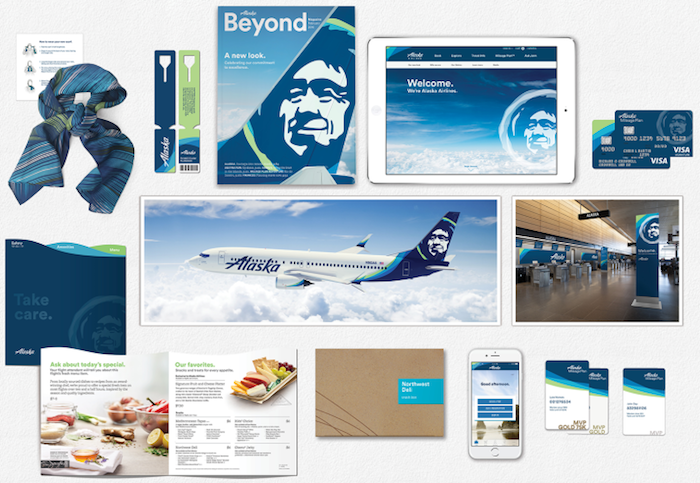 Here are the new Alaska Mileage Plan elite cards: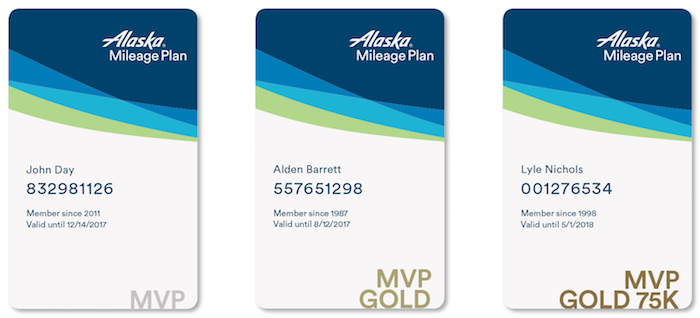 Now I'm reading way too much into things, but I found this to be the most interesting aspect of the rebrand. It's rumored that Alaska Mileage Plan will be making some major changes later this year (I don't just mean an award chart devaluation or anything, but some very fundamental changes), and I find the expiration dates on the cards to be especially interesting.
I realize it's probably just an oversight (because the design person probably wasn't an expert on Mileage Plan), but anyone else find it interesting that the cards all have different expiration dates? Rather than the usual December 31 expiration date, they expire on all kinds of different dates. I'm not drawing any conclusions based on this, but there are plenty of airlines out there which don't base status on calendar years.
Bottom line
When I first saw Alaska's rebrand I wasn't a fan, but that has just about always been the case when an airline rebrands. Most of us don't like change. But the more I look at it, the more I like it. I love that the eskimo seems warmer and actually seems to be smiling, and I think that's a great brand philosophy to have as a starting point for a rebrand.
Now let's hope that Mileage Plan isn't changed as much as the exteriors of the planes, or else I might interpret the eskimo's smile as meaning "got you, suckers!"
What do you make of Alaska's rebrand — yay or nay?