Earlier in the year it was announced that slot restrictions at Newark Airport would be eased starting this fall, making it easier for more airlines to launch flights to Newark Airport. Previously Newark Airport was slot restricted due to the amount of congestion, but they managed to improve their stats to the point that they could accommodate more capacity.
It looks like Alaska Airlines will be taking full advantage of these changes at Newark, and has announced their intentions to add four additional daily flights between the West Coast and Newark. The new flights will be out of Portland, San Diego, and San Jose, as well as an additional daily frequency out of Seattle. Here are the details of the new flights: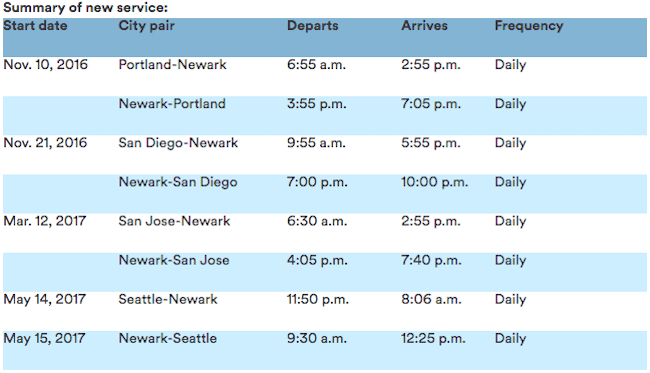 Per the Alaska Airlines press release:
Alaska Airlines announced today a significant expansion to the New York City area with multiple new routes to Newark Liberty International Airport. The new service comes as the Federal Aviation Administration approved Alaska Airlines' request to operate four additional daily flights to Newark. New service from Newark, New Jersey to Portland, Oregon and San Diego, California will start in November 2016, with new service to San Jose, California beginning in March 2017. A third daily departure from Seattle, Washington to Newark, New Jersey will be added in May 2017.

Alaska's new Portland-Newark service continues the airline's expansion of its Portland hub which includes other recently added destinations such as Minneapolis; Kansas City, Missouri; Orlando; Omaha, Nebraska; and Atlanta. The newly added Newark service will be the only daytime nonstop from Portland to the Garden State.

The new San Diego-Newark service is the third East Coast destination from the airline's Southern California focus city, which will give San Diego travelers access to one of the largest business markets in the world.

The new San Jose-Newark service marks the first nonstop flight between the two cities and provides Silicon Valley customers a convenient new option for travel to the New York City area.

In the spring, the airline will also add a third flight between Seattle and Newark, complementing the two existing daily nonstop flights from the Emerald City.
Keep in mind that Alaska is taking over Virgin America to create the "premier West Coast airline, though they're also obviously trying to compete in the transcon market.

Before the merger was announced, Alaska and JetBlue were in a bidding war for Virgin America, because both carriers wanted to keep Virgin America from one another.
JetBlue knew if they could take over Virgin America then they'd be dominant on both the East Coast and West Coast, and that's something that scared Alaska, and is probably why they were willing to overpay for Virgin America. With that in mind, Alaska doesn't just want to have an extensive network on the West Coast, but also between coasts.
Virgin America already has a good presence between New York and Los Angeles/San Francisco, though now we're seeing Alaska grow to other cities from the New York area (though they could only get flights into Newark for slot reasons).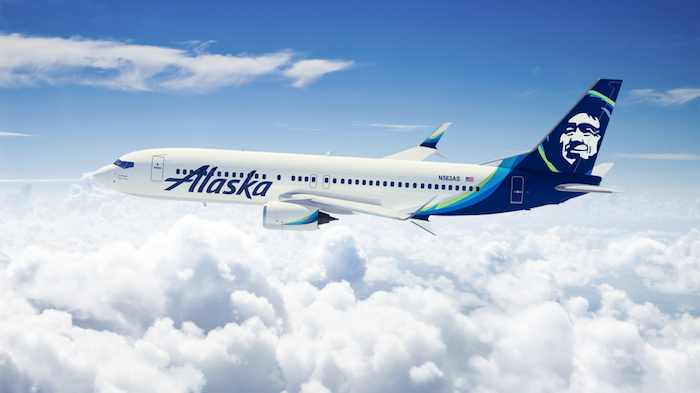 Bottom line
While Alaska's focus city plans outside of Portland, Seattle, and Anchorage, have always been a bit confusing to me, I can definitely see the merit to these routes overall. They give Alaska more access to the NYC-area, and strengthen the combined network of Alaska and Virgin America.
Their operations will no doubt be a bit scattered, given that they'll have transcontinental flights out of both Newark and Kennedy, and also given that most of their partner airlines fly out of Kennedy.
However, I guess Newark was better than nothing…
What do you make of Alaska's Newark expansion?