Alaska Airlines has become the first major US airline to announce a leadership change since the start of the coronavirus pandemic.
Ben Minicucci appointed Alaska Airlines CEO
Alaska Airlines' board of directors has announced today that Brad Tilden will retire as CEO as of March 31, 2021, though will continue to serve as chairman of the board. As of that date, Ben Minicucci, who is currently President of Alaska Airlines, will succeed him.
March 31 is shaping up to be quite a day for Alaska frequent flyers, between Alaska joining the oneworld alliance, and Alaska losing access to Emirates first class awards as of that date.
As Tilden describes this development:
"We are through the initial phases of our coronavirus response, and Alaska is on a solid trajectory. Now is the time to position Alaska for future growth, and now is the time to move forward with this long-planned transition. Ben has proven himself over a long career as a person who cares passionately about our people and our culture, as a leader who builds strong teams and produces results, and as a person who will work tirelessly to push this great company forward. He has earned this role, and I look forward to supporting him as board chair."
Here's what Minicucci had to say about his promotion:
"I am honored and humbled by this incredible opportunity, and profoundly grateful for Brad's leadership and partnership. Our company is built on the strength of its people and our values, and I am so proud of who we are and all we have accomplished. The way in which our employees have navigated through challenges is truly inspiring – and the last nine months is no exception. I'm excited and optimistic about our future as we continue this journey together."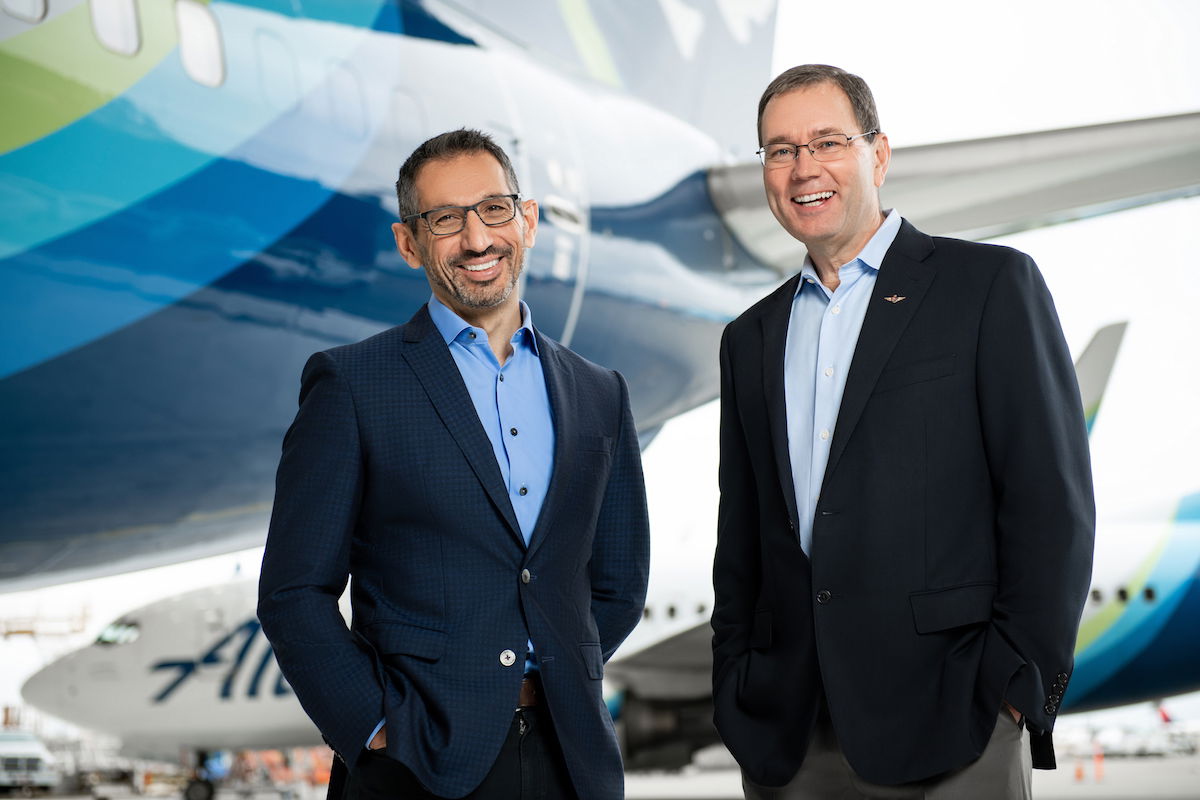 Ben Minicucci (left) and Brad Tilden (right)
This is all more or less expected
Both Tilden and Minicucci have been in the airline industry for a long time, and have been at Alaska Airlines for over 15 years. This transition of power has allegedly been in the works for a while, and if anything may have been delayed due to the coronavirus pandemic.
Tilden has had quite a career at Alaska Airlines:
In 1991 he started at Alaska Airlines, working in accounting, and within a few years became corporate controller of the company
He became the CFO and EVP of Finance, until he was appointed as CEO in 2012
He has been in the role for eight years now, so that's quite a while for someone to be CEO of an airline
As far as Minicucci's career goes:
He first spent 14 years in the Canadian Armed Forces
In 1997 he started working at Air Canada, in the Technical Services department
In 2004 he joined Alaska Airlines as Staff VP of Maintenance and Engineering
In 2008 he was appointed COO, and between 2007 and 2009 he was Alaska's VP of Seattle operations
In 2016 he was appointed President, in addition to his COO role
Bottom line
Alaska Airlines is well run, even if it's not the most adventurous airline when it comes to trying new things. Alaska Airlines has done well under Tilden, and I'm sure that will continue under Minicucci.
If you were hoping for a new CEO who would greatly change things up (is flying to Eastern Russia or getting some 787s too much to ask for?) ;), then you'll probably be disappointed. But I'd expect Minicucci to continue on the path that Tilden set.
What do you make of Alaska Airlines' new CEO appointment?