Pretty soon Ford and I will be headed to Italy via London in British Airways business class. This is thanks to a super cheap ~$1,100 business class fare that British Airways published a while back, making this a no brainer.
I'm not a huge fan of British Airways business class, to put it mildly, but at least this time I'm coming in with the right expectations. I'm paying slightly more than economy would cost, and for that I'm getting a great deal in what I consider to be one of the most underwhelming fully flat business class products out there.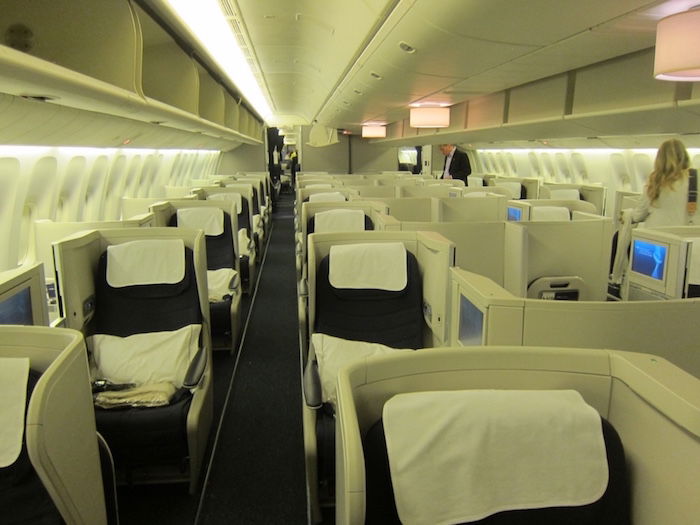 However, I still can't decide whether or not to sit next to Ford on the flight.
Why, you might ask? After all, presumably you're traveling with someone because you want to spend time with them, and in my case there's no one I'd rather spend time with than Ford. However, in British Airways business class the window seats are significantly better than the other seats.
There are eight seats per row in business class (which is ridiculous), and the only seats that I think are decent are the window seats. As you can see below, window and aisle seats face one another, and the partition has to be lowered for takeoff and landing.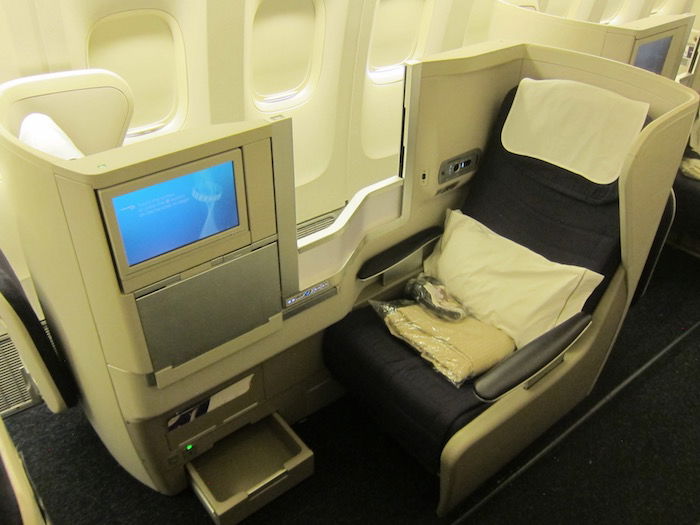 However, after that you can raise the partition. The window seats at least feel really private, even if they are extremely narrow, and even if you have to climb over the person in the aisle to get out.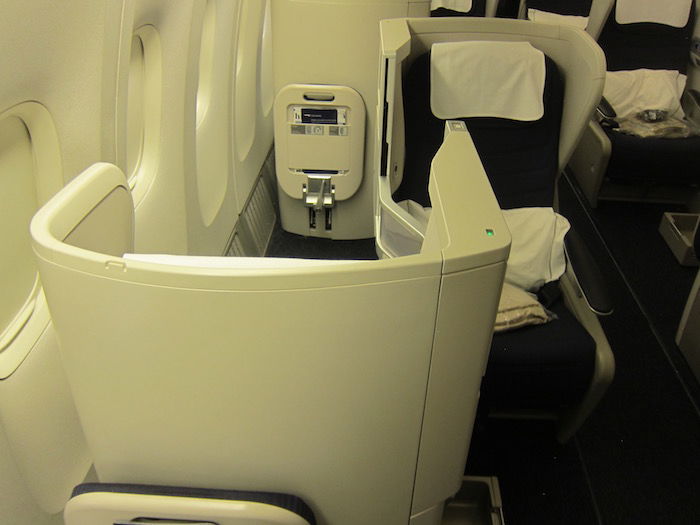 However, the aisle seats feel very exposed, as there's virtually no separation from the aisle (not even a real armrest).
Some might suggest taking the middle seats in business class. Well, as much as I love Ford, I don't want to sit that close to him for a redeye if I don't have to. 😉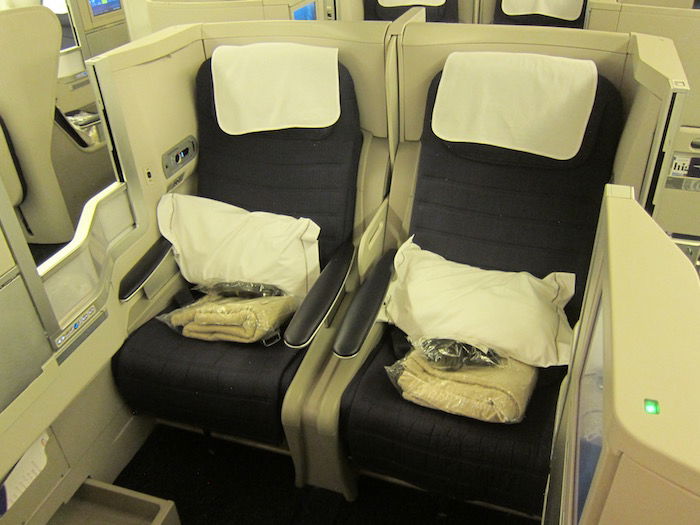 All of this is simply to say that I'm a bit conflicted. I always like to give my travel companion the better seat, so I'd insist on giving Ford the window seat, and I'd take the aisle seat, which I really don't like. I know I'd sleep much better in a window seat than an aisle seat, and I know the same is true for Ford.
For example, on our last British Airways flight from London to Los Angeles, we split the time in the window seat. I took a nap in the window seat while Ford watched TV (he offered), then we switched seats, and I sat in the aisle seat while Ford napped. It's just such a better seat for sleeping.
But at the same time, why would I want to sit next to a strange when I could sit next to someone I'm traveling with?
It's a similar struggle one might face in JetBlue Mint, where the fully enclosed suites are better than the other seats.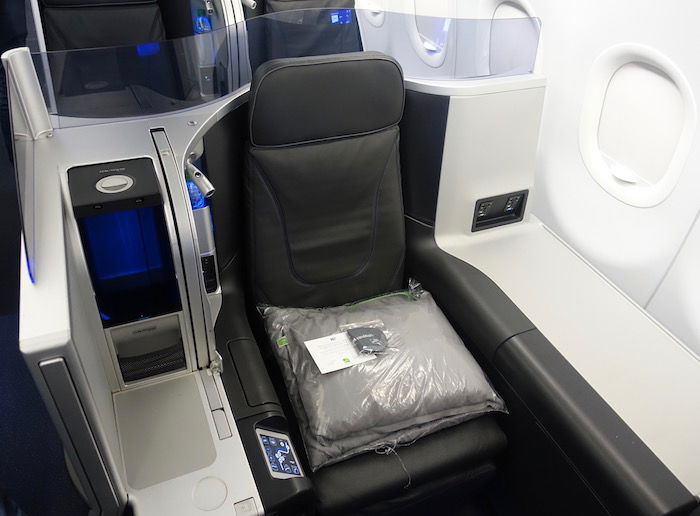 The same is true in the Apex Suite found on Oman Air and Japan Airlines, where the window seat is significantly better than the aisle seat.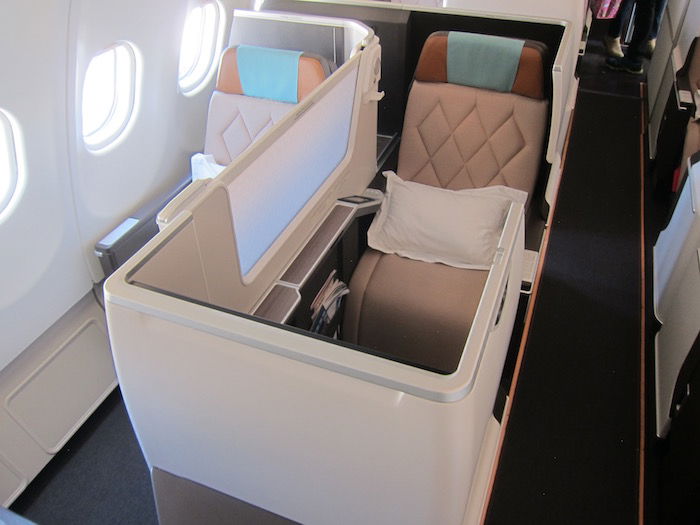 So I'm wondering, does anyone intentionally not sit next to their travel companion when there's huge variability in the quality of seats in a cabin, or does sitting next to your travel companion rank above all else?