On Valentine's Day, no less! Who said romance is dead?
Two Chinese ladies who didn't know one another were in for a bit of a shock when their Hainan Airlines flight from Chongqing to Hangzhou was canceled due to weather.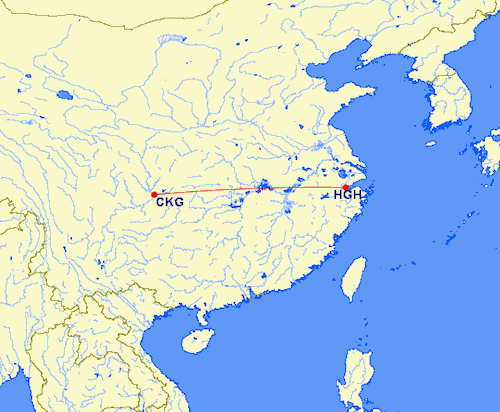 Via The Daily Mail:
The two single women were not only told they had to share a room, but the room was in a Chongqing love hotel, complete with a love chair, chains, and wrist and ankle cuffs.

Along with pictures of the dirty looking sex chairs in the red, pink, green and white room she wrote: 'We are two single girls, is this sex room our Valentine's gift? I cannot accept the 'thoughtful' gesture.'

Unsurprisingly both women were unsatisfied with the arrangements.
Yow! Call me jaded, but I'm sort of impressed the airline paid for their accommodations at all during a weather delay, even if the room had to be shared. That wouldn't happen in the US.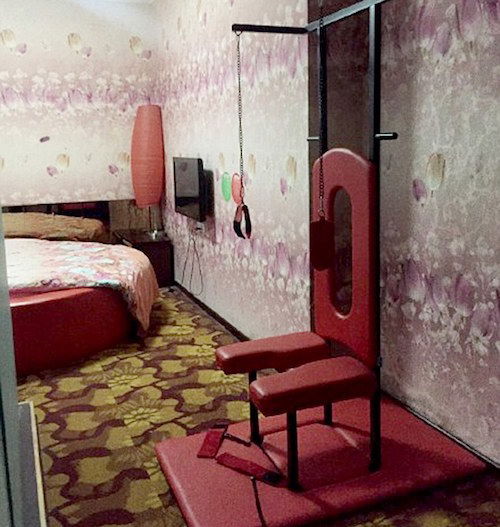 Photo from Weibo
Hainan Airlines issued the following statement after the incident:
'The passengers were delayed due to bad weather, and all the hotels were booked out because of Valentine's Day.

'Our hotel-booking representative couldn't secure any room and did not research what a 'themed suite' means.

'We apologised for embarrassing these two ladies and immediately got in touch with them to resolve the issue.'
Now hold on a second. Hotels were booked out because it was Valentine's Day, yet somehow this love room was the only one available? In theory that doesn't make sense, but I guess when you look at the carpet and wallpaper and bedspread, I can sort of make sense of that. It would be like making love in the Changsha Airport No. 7 VIP Lounge.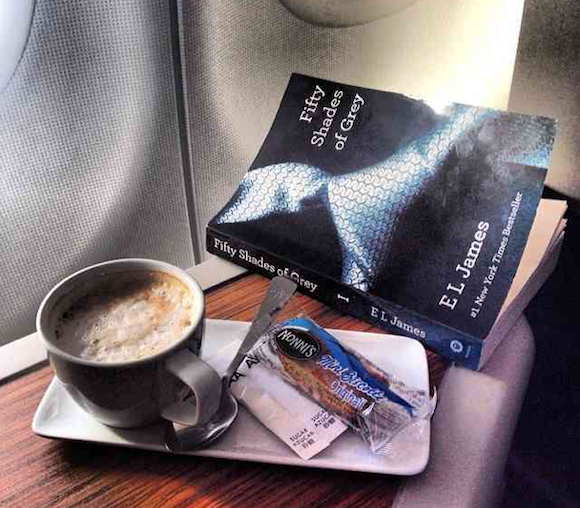 I can't decide if this is my favorite story of the past week, or the lady who was denied entry to Thailand because she used her passport as toilet paper.