On a more lighthearted note…
Qantas is known for their dedication to premium branding. For example, Qantas has worked with Neil Perry and Mark Newson on their lounge food and decor, respectively. The airline has extremely consistent branding, which is why I was a bit surprised by what I saw yesterday.
I had a long layover at LAX yesterday evening due to American's incompetence, and a good friend traveling internationally happened to be at the airport around the same time, so he guested me into the excellent Qantas First Class Lounge.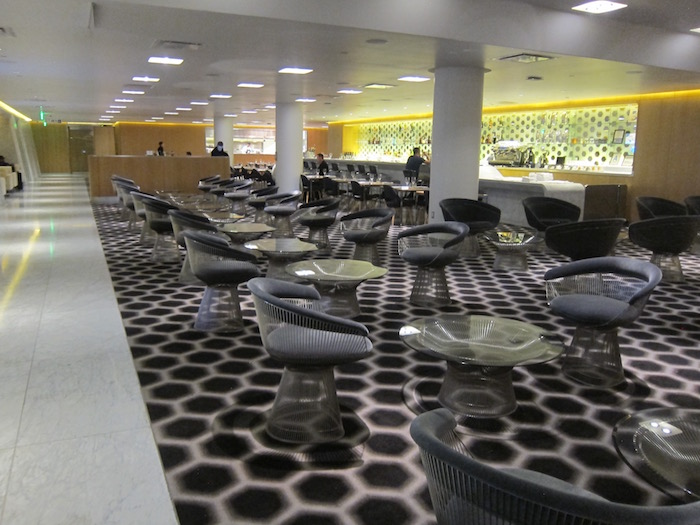 The lounge has great shower rooms, so I took the opportunity to shower after my flight from Fiji and before my domestic connection.
I was assigned a shower room, and was a bit surprised to see the below pouch hanging off the wall holding the hair dryer. Now, China Eastern and Qantas do have a partnership for routes between China and Australia, though I doubt that has somehow been extended to Los Angeles. 😉
It's exactly the same shoe bag I had on my China Eastern flight a couple of weeks ago!
On the plus side, at least the shower attendants aren't up to their creative way of requesting tips anymore… 😉
It always gives me a good chuckle when airline branding goes bad. Once in a while I'll see a Delta or United glass on an American flight, for example, which seems like an easy enough oversight. But I always wonder how something like this happens. Did someone steal one of Qantas' hair dryer bags and leave a China Eastern shoe bag instead? And then did the shower attendants think that their manager would be happy if they used it as a replacement?