Just a short while ago I wrote about my American flight between Los Angeles and New York, which was boarded despite us not having any pilots. For 90 minutes we weren't really told where our pilots were coming from, or when they'd arrive. The level of communication was simply pathetic.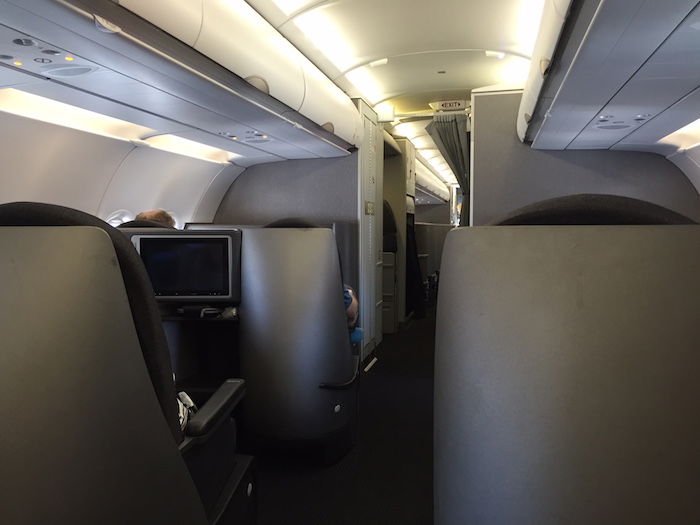 Well, it gets even worse. About 90 minutes after our scheduled departure time (two hours after we boarded), it was announced that both of the pilots had arrived, and that we were ready for departure.
The safety video screened twice, though we didn't move.
About 15 minutes later the captain made an announcement.
"Folks, bad news. We were called in from opposite sides of the coast to operate this flight just a couple of hours ago, and we scrambled here as quickly as we could. What they failed to do was look at our duty day, because the first officer had already timed out five minutes after he got to the plane, so can't legally operate the flight to New York. They should have known this, and shouldn't have assigned one of the pilots with the longest duty days. I'm not sure if they are going to find us another first officer or what, but we will keep you updated."
Minutes later the main cabin door opened, though initially they didn't want to let people off. I told the flight attendant I really wanted to get off the plane, and after talking to the gate agent they let us deplane.
I headed to the Admirals Club, and managed to get rebooked on a flight to Providence with a connection. It's a redeye on an ex-US Airways A321 rather than the fully flat bed I had to JFK, and it will get me in about five hours later than I would have otherwise arrived. But at least I won't have to drive by myself for over three hours in the middle of the night, after not having slept on a flat surface since Friday night.
The Admirals Club agent who rebooked me was fantastic, and I think she summed it up perfectly — "I'm just embarrassed to come to work nowadays. I remember when we still operated a reliable airline. Now I spend most of my time just apologizing to customers." Kudos to her for being the one person I interacted with today who "gets it."
For what it's worth, below is the status of the flight I was booked on, as of now.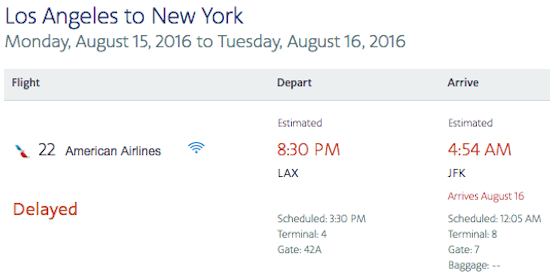 Perhaps I should email customer relations with my concerns, so they can send me a form response not addressing my issues, and offering me 2,500 bonus miles?
Sorry for venting, but thanks for letting me vent. It sucks that this stuff seems to happen at the worst possible time. While I'm dreading a night in an uncomfortable domestic first class seat after not having slept in a bed for days, I'm happy I won't be driving myself through the night when I probably shouldn't be.