Aircalin is the airline of New Caledonia. While they have a fairy small fleet consisting of just about half a dozen planes, they operate a pretty cool route network, with flights to Australia, Japan, New Zealand, and some other nearby islands.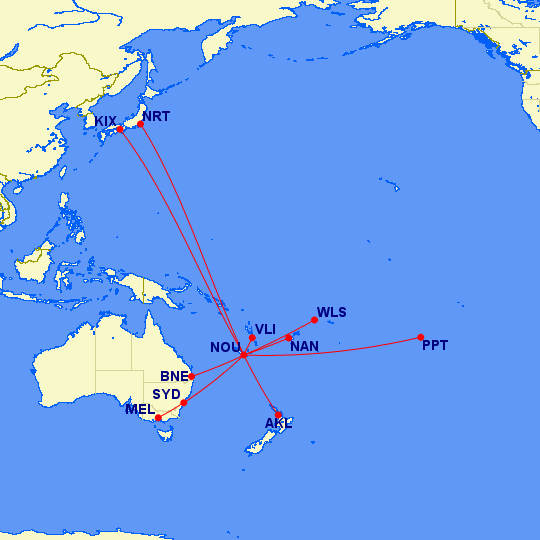 Earlier this year I wrote about how Aircalin is taking delivery of two A330-900neos this year. This is exciting for a few reasons:
They are introducing a new business class seat on their A330-900neos, which is fully flat and has direct aisle access
They are introducing premium economy on this plane for the first time
In general the A330-900neo is a more comfortable, quieter, and fuel efficient aircraft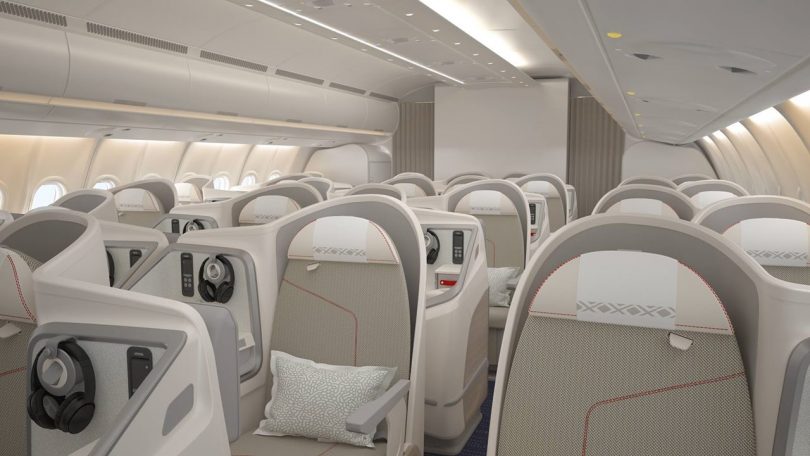 Aircalin's new A330-900neo business class
Well, today Aircalin has taken delivery of their very first A330-900neo, with the second A330-900neo expected to be delivered in September (it's already being assembled). The plan is for these planes to replace their two A330-200s.
Then the airline will be taking delivery of two A320neos next year, which will replace their two A320s.
Aircalin's new A330-900neo features a total of 291 seats, including 26 business class seats, 21 premium economy seats, and 244 economy seats. This is 25 more seats than on their A330-200s, and it will also lead to reduced fuel burn of roughly 25% per seat, compared to previous generation competitors.
It looks like the airline is scheduling the A330-900neo on their Noumea to Tokyo Narita as of August 10, 2019. That flight operates with the following schedule:
SB800 Noumea to Narita departing 12:50AM arriving 7:50AM
SB801 Narita to Noumea departing 12:15PM arriving 10:50PM
As you can see, they can use one plane for that rotation (though two hours in Noumea doesn't leave much room for delays).
Then it looks to me like the 2x weekly flight to Osaka will get the A330-900neo as of September 23, 2019. That flight operates with the following schedule:
SB880 Noumea to Osaka departing 12:10AM arriving 7:00AM
SB881 Osaka to Noumea departing 11:30AM arriving 10:15PM
Bottom line
New Caledonia is high on my list of places to visit, and Aircalin's new A330-900neo is all the more reason to go there. Congrats to Aircalin on this new plane, and it's pretty awesome that over the course of a couple of months their fleet of long haul aircraft will go from having angled seats in business class to having fully flat seats. I can't wait to check it out.
For what it's worth, Aircalin is a Flying Blue partner, so they're a great option for redeeming miles.