Airlines often oversell space on flights, then ask for volunteers to be "bumped" from the flight. Hotels will sometimes overbook as well, and use the industry term "walked" to describe the process of accommodating a guest at another nearby property.
I've never actually been walked from a hotel, and it's definitely not something I was expecting to have happen at an Airbnb!
As a quick background, my husband and I are in Jordan, and planned a night in the protected area of Wadi Rum.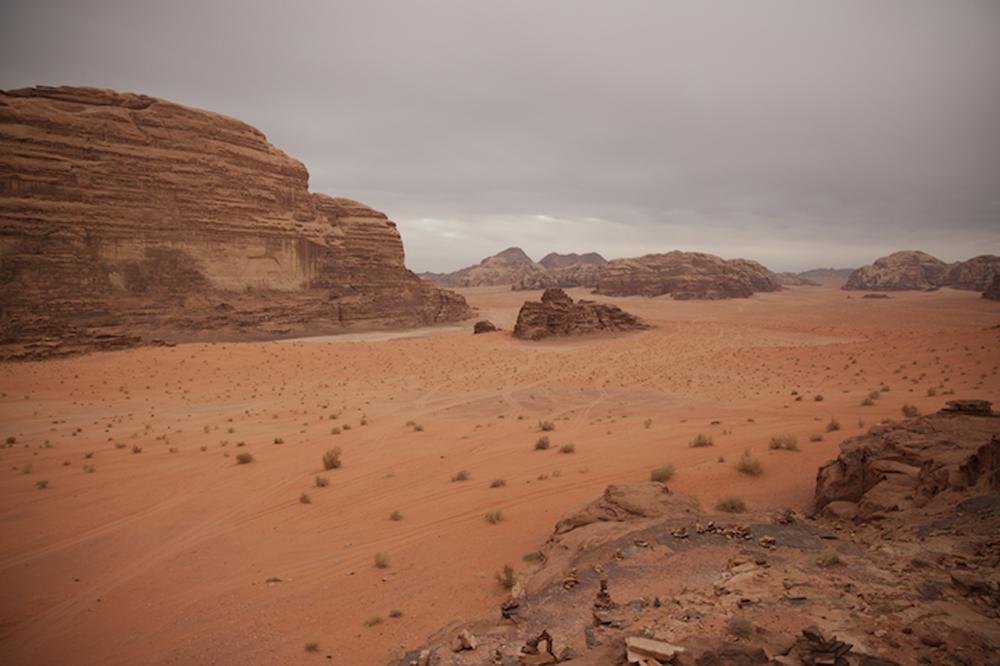 If you're spending the night in Wadi Rum, your only real option is to stay at some iteration of a Bedouin camp. There are a range of options, but the basic amenities are pretty much the same, with a handful of tents set up for guests, along with a main common area tent for meals and socializing, and two buffet-style meals included in the price. Most everyone uses the same goat hair tents, so the bathroom facilities are probably where there's the most variation in quality (and thus pricing).
So in preparation for this trip I'd spent some time reading reviews of the various camps, mainly trying to find one that wasn't as large or as likely to be hosting a large tour group at the same time. And then I found an incredible option on Airbnb.
From the listing:
I am a Bedouin who grew up in the desert, but I now live in Wadi Rum in order for my children to go to school. My mother is also no longer nomadic and lives in her tent about 8 kilometers away under the desert stars. Her tent has four separate spaces as well as a kitchen, toilet and animal pen. It is in walking distance from one of the most popular sites in Wadi Rum, Lawrence Spring under the shadow of the great Jabal Rum.

We invite you to spend a night with her, listening to her stories and drinking tea around the fire and watching the sunset. She enjoys hearing about other countries and learning different languages. You will share a hearty traditional meal with her before viewing the starry sky. The room in her tent can sleep a family of 6. With many clean mattresses, blankets and pillows you will be very comfortable and warm. Once you awake and enjoy breakfast you can go see the goats or perhaps she will teach you the old Bedouin game of Sije.
How absolutely fantastic does that sound?
So we were really excited to not only spend time in Wadi Rum, but to get to have some time with a Bedouin family. My husband, who adores all grandparents, was particularly enthused about the possibility of talking story, and maybe finding a traditional remedy for a lingering cough. We also made arrangements for the host's nephew to guide us on a tour of the desert the following morning.
You obviously can't just drive out to these camps on your own, so in most cases you park at the Visitors Center and are driven in. We had a 4×4 so had arranged to drive ourselves, but would still need to be guided along the way. Everyone in Wadi Rum seems to know each other, so when we arrived at the Visitor's Center we were welcomed by some other Bedouins, and told that the host's nephew Khaled would meet us in the main village.
Khaled was in fact waiting for us at the edge of the village, talked with my husband about the basics of driving in the desert while they let air out of the tires (a must, if you've never gone off-roading in sand before), then had us follow him into Wadi Rum.
Which, wow.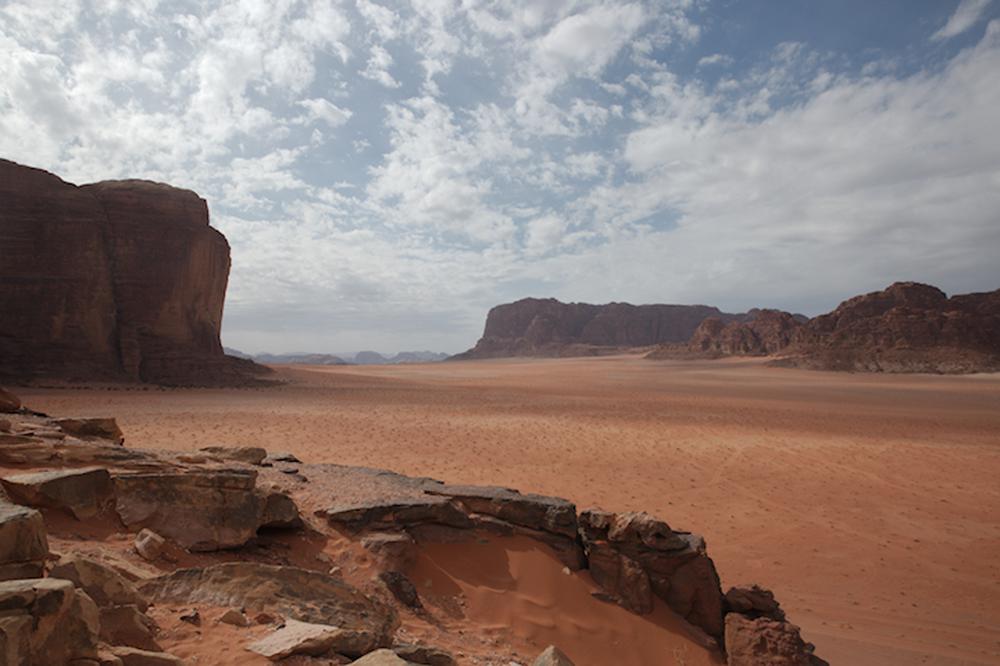 We stopped to watch the sunset, then went deeper into the desert and up a ridge to where a row of tents were set up.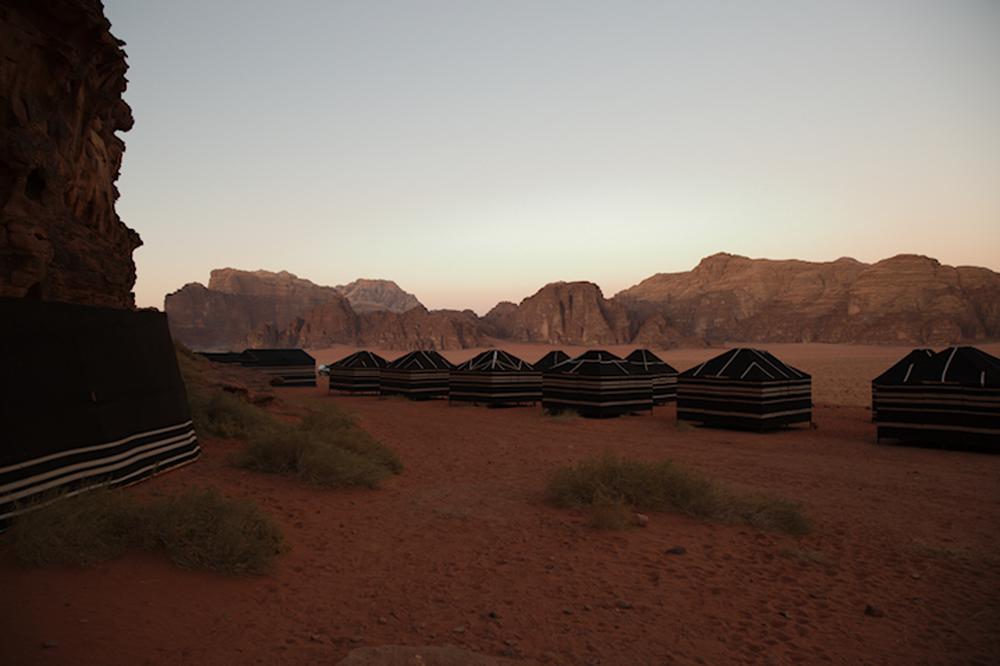 Which, a row of tents wasn't quite what I was expecting.
Another Bedouin welcomed us, then guided us to a tent, inviting us to get settled then join them in the big tent for tea.
At this point we were very confused. This was clearly not a family camp, but rather a tourist camp that was anticipating having a lot of guests that night (there ended up being about 40 other people there).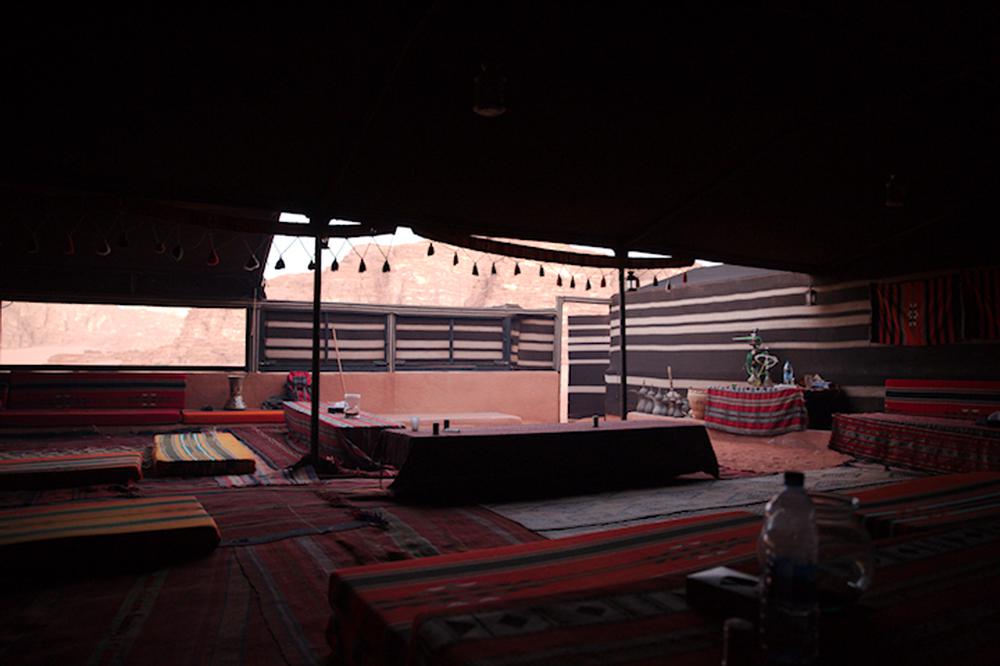 We asked Khaled what was happening, and mentioned that we'd booked something very different, which he acknowledged, but then said it was a very busy night, and there were many tourists in the desert, and all the men were working in the camps, and it wasn't terribly appropriate for women to be hosting guests without the men present. He didn't really seem to have an explanation beyond that, and I got the sense he hadn't been fully looped in as to the reasoning behind the change either. But he assured us that the camp was good, that we'd have a nice time, and that we'd go to the host's home after we were done hiking the next day.
Which, y'all know me, and hanging out with 40 random tourists isn't really my idea of a good time, but it's dark, you're in the middle of a desert, there's no cell service, so what do you realistically do?
We chose to have tea and roll with it.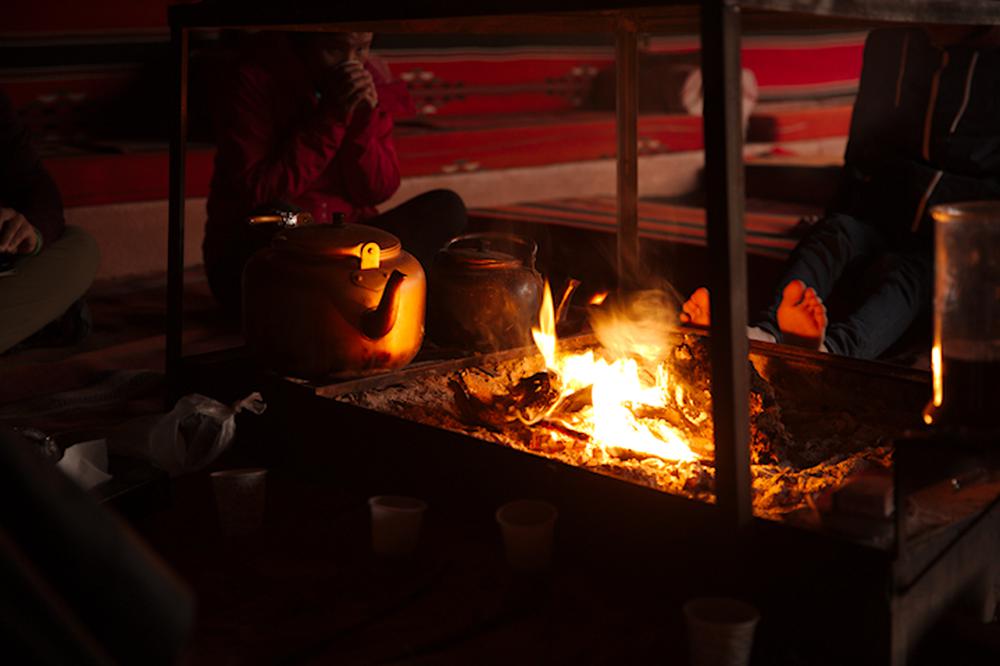 The next day we toured the desert and went on a series of (below freezing) hikes, then headed back to Wadi Rum Village, where we finally met Eid, our host.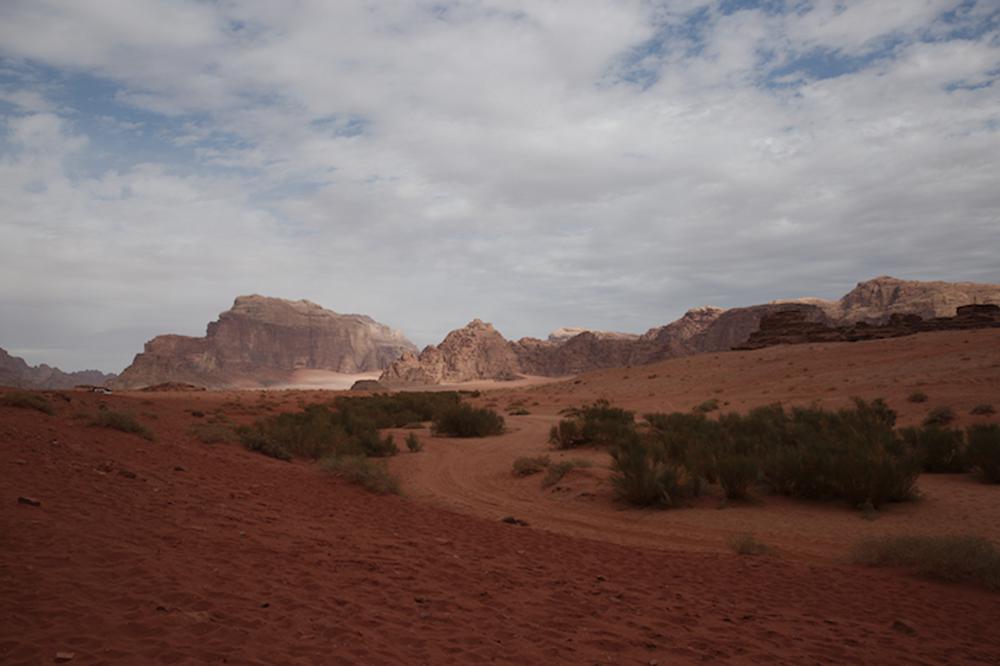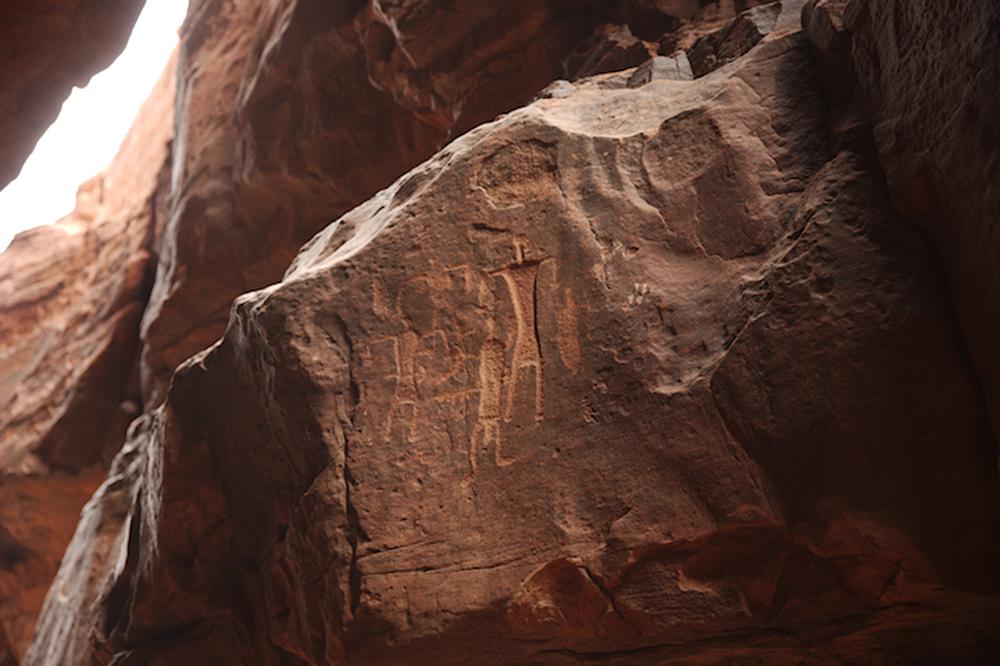 He was incredibly welcoming and gracious, and apologized for the change in plans. He went on to explain that the family camp is generally hosted by his mother, and she is happy to stay out there with visitors even when he can't join, but that she had fallen ill. The family obviously didn't want her to be in the cold, so despite her protests they closed up the camp and even sent the animals to stay with relatives.
And really, you just can't be upset about that.
I'm a bit stuck, however, because Airbnb expects you to rate and review the listing, which I'm not sure how to do. I appreciate that they went to the effort of making sure we had somewhere to stay versus just canceling, though I still don't see why it couldn't have been communicated ahead of time.
We could have shuffled the order of our trip, or I could have been more selective as to which alternative camp we stayed at, etc., versus showing up and being very confused by the swap.
So if you guys have any suggestions as to how to handle this I'd certainly appreciate it. And if you ever have the opportunity to camp in Wadi Rum I definitely recommend it, as I think you'll have an incredible experience no matter where you stay.
https://www.instagram.com/p/BOv_pMOAD7f/?taken-by=tebfunk
Have you ever been "walked" from an Airbnb? What would you have done in this case?