The Etihad Airways Partners concept has been a colossal failure. Etihad invested in a group of airlines, gave them some Etihad touches, and tried to turn them into a global airline group. While I think the concept of that isn't necessarily bad, the problem is that they invested in incredibly unprofitable airlines, and Etihad doesn't have much experience themselves in turning a profit. It was a nice vanity project while Etihad management had the money to throw around, but under increased financial pressure, the concept has collapsed:
One of Etihad's other investments is Air Serbia. It's my understanding that this investment was part of a larger agreement between the governments of the UAE and Serbia, so this wasn't a straight investment in the airline. However, it looks like even Air Serbia may be in trouble.
On Sunday, Serbian newspaper Danas reported that Air Serbia is planning a restructuring. Per Aerotime:
Employees of the Serbian flag carrier received an announcement on February 12, 2018, stating that during a "recent" company's strategic meeting it was decided to "define the direction of development in the coming period".

The approach "will contribute to the successful adjustment of the company to the current conditions on the market, achieving better profitability and competitiveness," is noted in the announcement, according to Danas.

The goal of the re-organization, as the statement reads, will be to focus on net profit, a new concept of tariffs, on-the-fly sales, additional services that will generate additional revenue as a product, and initiatives that will allow increased operational efficiency.
This sounds to me a whole lot like the Air Seychelles restructuring that was recently announced. The airlines also had one other thing in common — both airlines operate one longhaul route. Air Seychelles flies from Mahe to Paris (a route they're discontinuing in April), while Air Serbia flies from Belgrade to New York. As much as I've had great experiences on that flight, I've wondered how much longer the route will stick around, given that it seems to consistently be quite empty, especially in business class.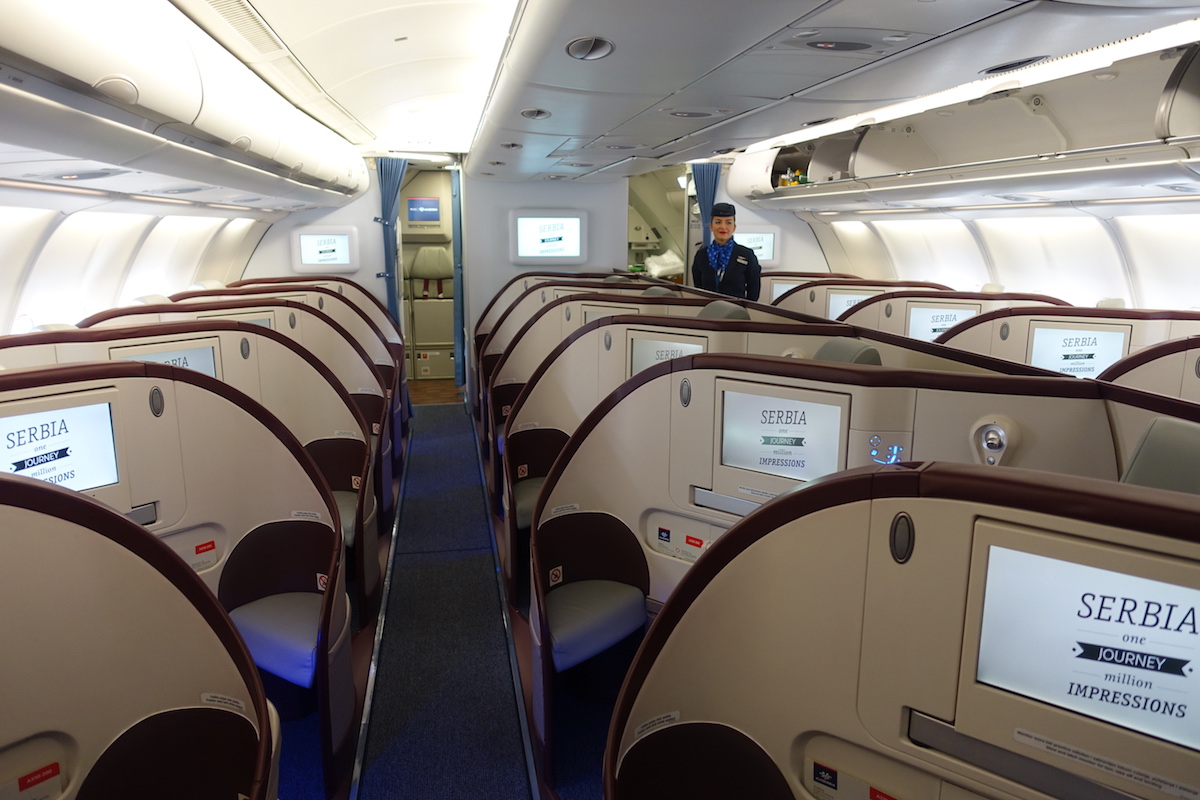 We'll have to wait to see the full details of this restructuring, though it sure sounds like Etihad is putting Air Serbia under more financial pressure. While I have a lot of respect for many of the people working at Etihad, the failure of the top level management with virtually all of their investments is just shocking.