While Air Senegal isn't exactly a major airline, they run a fascinating little operation, as far as I'm concerned. The airline operates a fleet of five planes, including an A330-900neo, two A319s, and two ATR72s.
The airline has a second A330-900neo on order that should be delivered shortly, and it has been interesting to see their plans with that.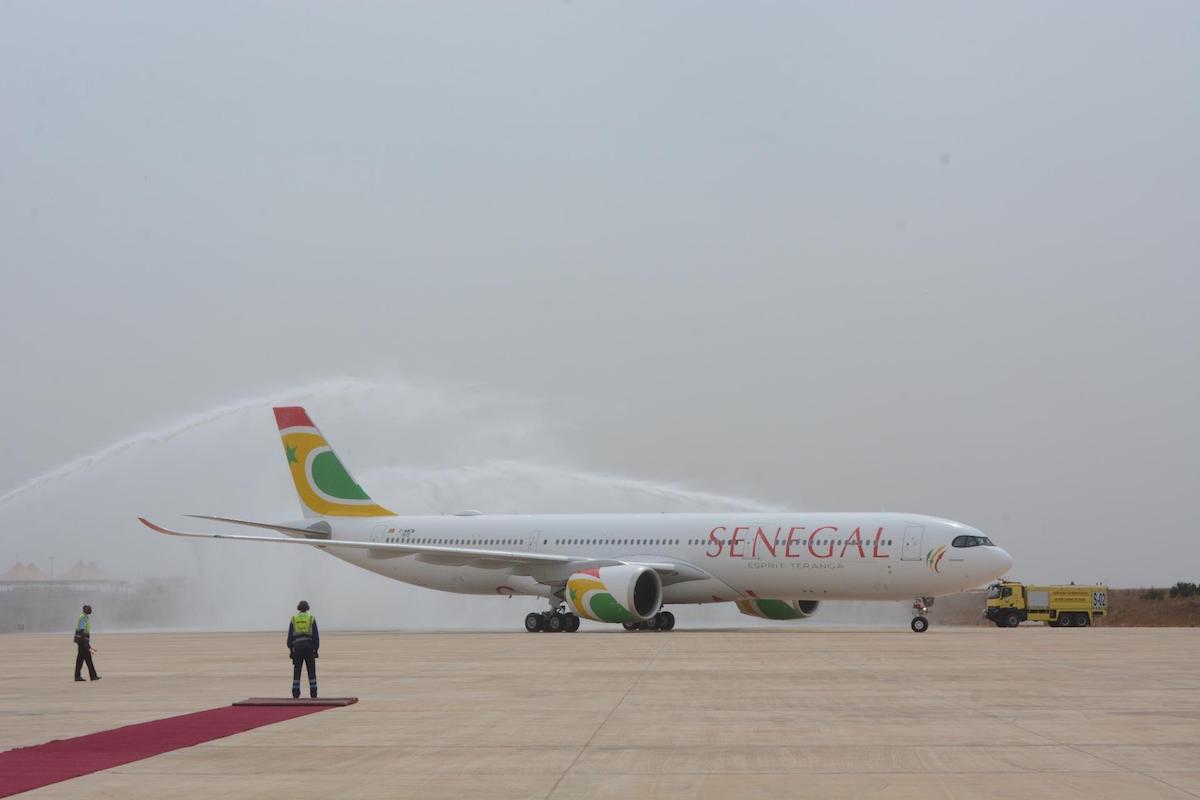 Air Senegal's A330-900neo
Air Senegal's Paris Flight & Washington Plans
Currently Air Senegal's flagship route is from Dakar to Paris, and they operate that daily with an A330-900neo. That flight operates with the following schedule:
HC403 Dakar to Paris departing 12:35AM arriving 7:00AM
HC404 Paris to Dakar departing 9:00AM arriving 1:45PM
On top of that, Senegal's Minister of Tourism and Air Transport recently revealed that the airline would start flying between Dakar and Washington within the next six months. Presumably that flight would also be operated by an A330-900neo.
No official details have been revealed about that otherwise, and it's anyone's guess whether they're fully serious, or whether this was just optimistic talk. This announcement came shortly after South African Airways cut flights between Dakar and Washington.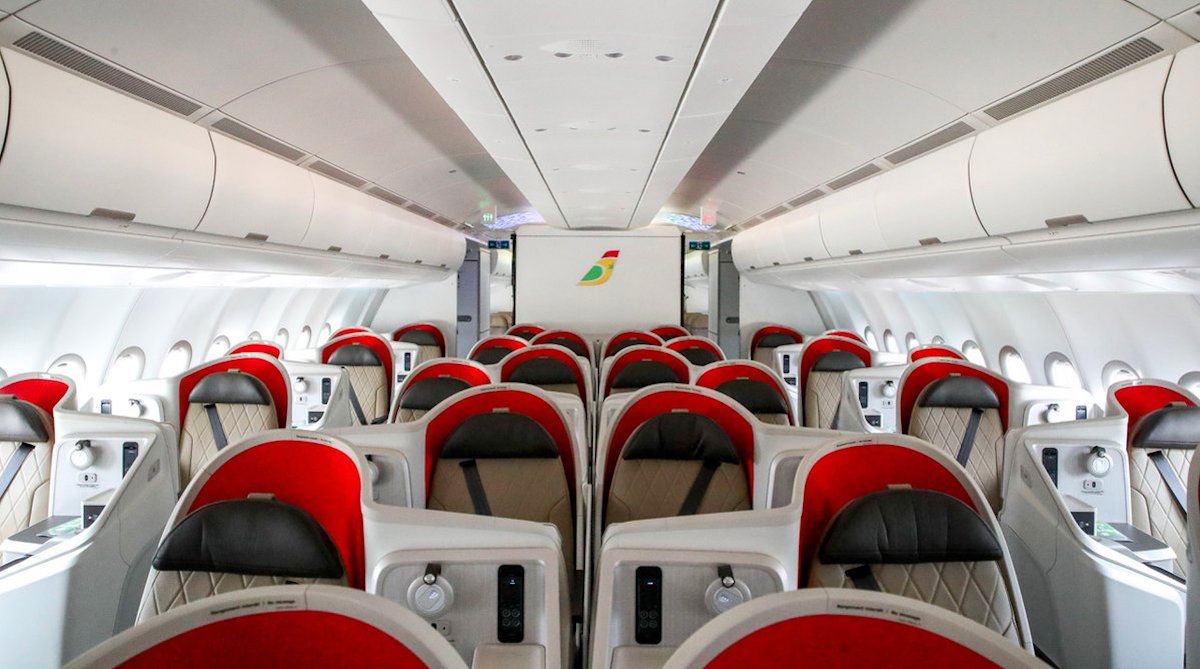 Air Senegal's A330-900neo business class
Air Senegal's New Marseille & Barcelona Triangle Flight
Air Senegal has revealed their next A330-900neo route, and interestingly it's not to Washington. As of December 9, 2019, Air Senegal will operate 4x weekly flights to Marseille and Barcelona with the following schedule:
HC405 Dakar to Marseille departing 12:20AM arriving 6:30AM
HC405 Marseille to Barcelona departing 7:55AM arriving 9:05AM
HC405 Barcelona to Dakar departing 10:25AM arriving 2:05PM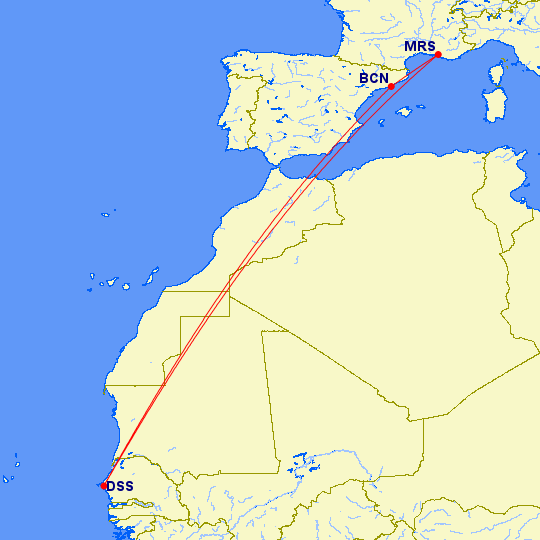 That's a unique route, and it sure would be fun if you could book Air Senegal exclusively between Marseille and Barcelona (though I doubt that will be possible).
A further French destination makes sense, given the ties with Senegal, and it also appears that Barcelona has a fairly sizable Senegalese population (though it would seem to me not enough to support a flight like this).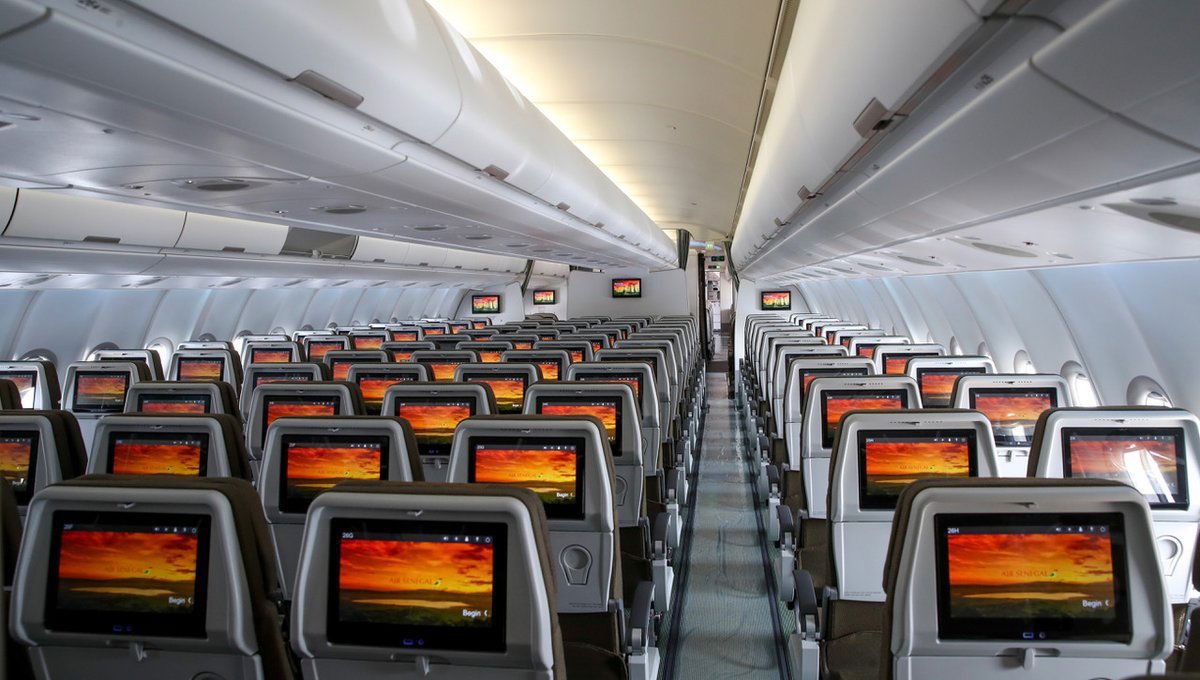 Air Senegal's A330-900neo economy class
Bottom Line
To me this is an interesting new triangle route for Air Senegal. With the current aircraft utilization, Air Senegal could still fly 3x weekly from Dakar to Washington. Alternatively they could revise their schedule a bit, and they could easily increase frequencies beyond that.
I'm still curious to see if the Dakar to Washington flight actually happens.