Air Italy is the controversial Italian airline that Qatar Airways has a 49% stake in. The airline used to be known as Meridiana, but with funding from Qatar Airways the airline relaunched in March 2018 with new planes, a new onboard product, and a new business plan.
Air Italy's challenging year
While I'm in general supportive of what Air Italy is doing, they've had some massive missteps, and it sure seems to me like at times the airline isn't being run in the most profit-oriented way.
For example, the airline announced flights to Chicago, Bangkok, Delhi, and Mumbai, and all of the routes were either cut before they even launched, or were cut within weeks of launching. That doesn't exactly make it look like the company did their homework before announcing new service.
Just how bad have these mistakes been for the airline financially?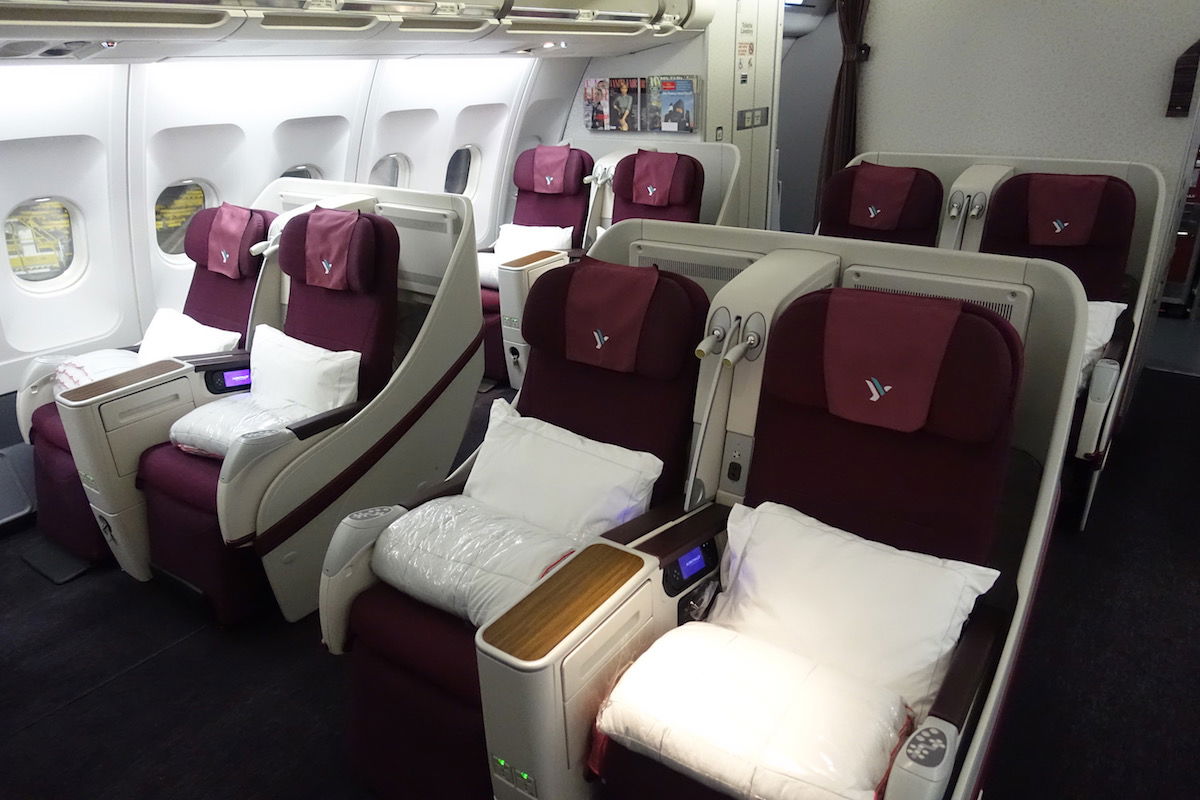 Air Italy's A330 business class
Air Italy's 2018 losses
Air Italy has now reported their financial results for 2018, and they're brutal. Air Italy has reported losses of 164.18 million EUR. You might be thinking to yourself "well, there are airlines that have lost a lot more than that."
While that's true, the losses are based on revenue of 283.76 million EUR. So their losses amounted to about 58% of their revenue. Ouch!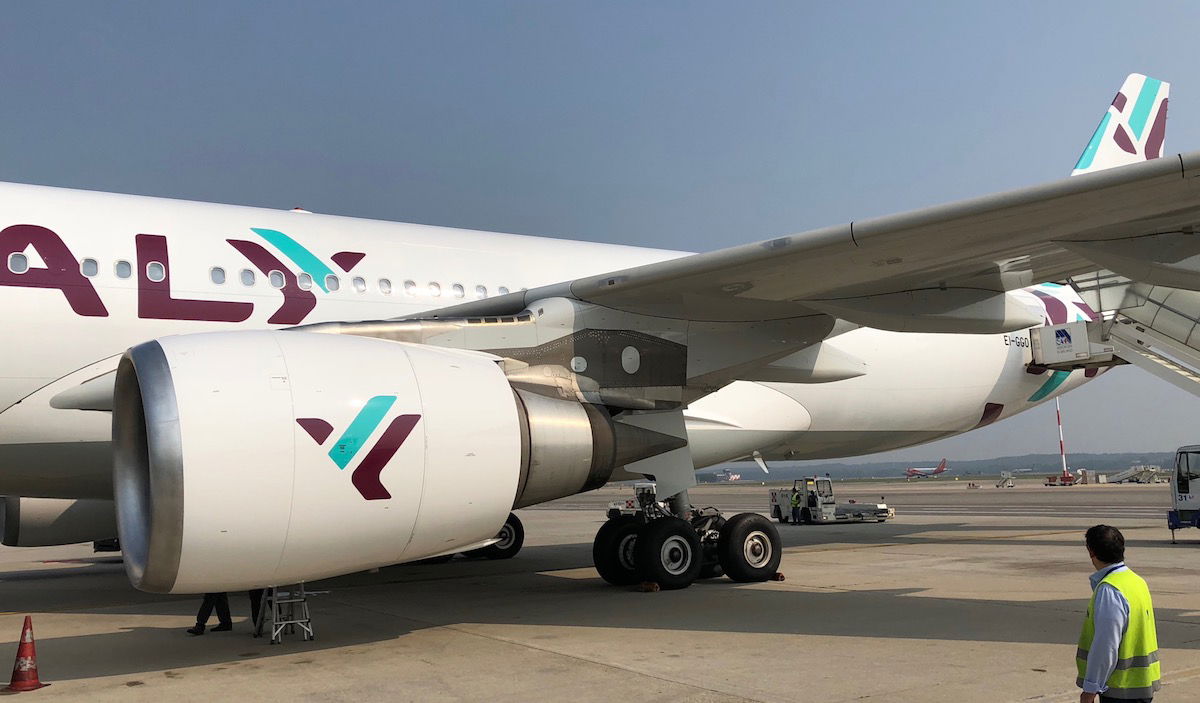 Air Italy A330
Some concerning numbers
You might remember that when Air Italy was first announced, the plan was for the airline to grow significantly, having 50 planes within a few years, and leasing 787s from Qatar Airways. They've eased up on their plans to get such a big fleet, though what makes this situation worse is that the airline has gotten smaller by just about all metrics, except fleet size:
Revenue in 2018 was down to 283.76 million EUR from 360.33 million EUR the previous year
Passenger numbers in 2018 were down to 1.91 million from 2.44 million the previous year
Flown hours in 2018 were down to 42,283 from 50,592 the previous year
The airline has reduced charter flying, which led to a loss of about 65 million EUR
The fleet size was increased to 15 from 14 the previous year (that includes three 737 MAX planes, which are grounded at this point)
So the airline flew significantly less, transported fewer passengers, and recorded much bigger losses. Qatar Airways' CEO, Akbar Al Baker, has wanted Air Italy to become the national airline of Italy, though it seems the way in which they're best competing with Alitalia is by sustaining similar losses.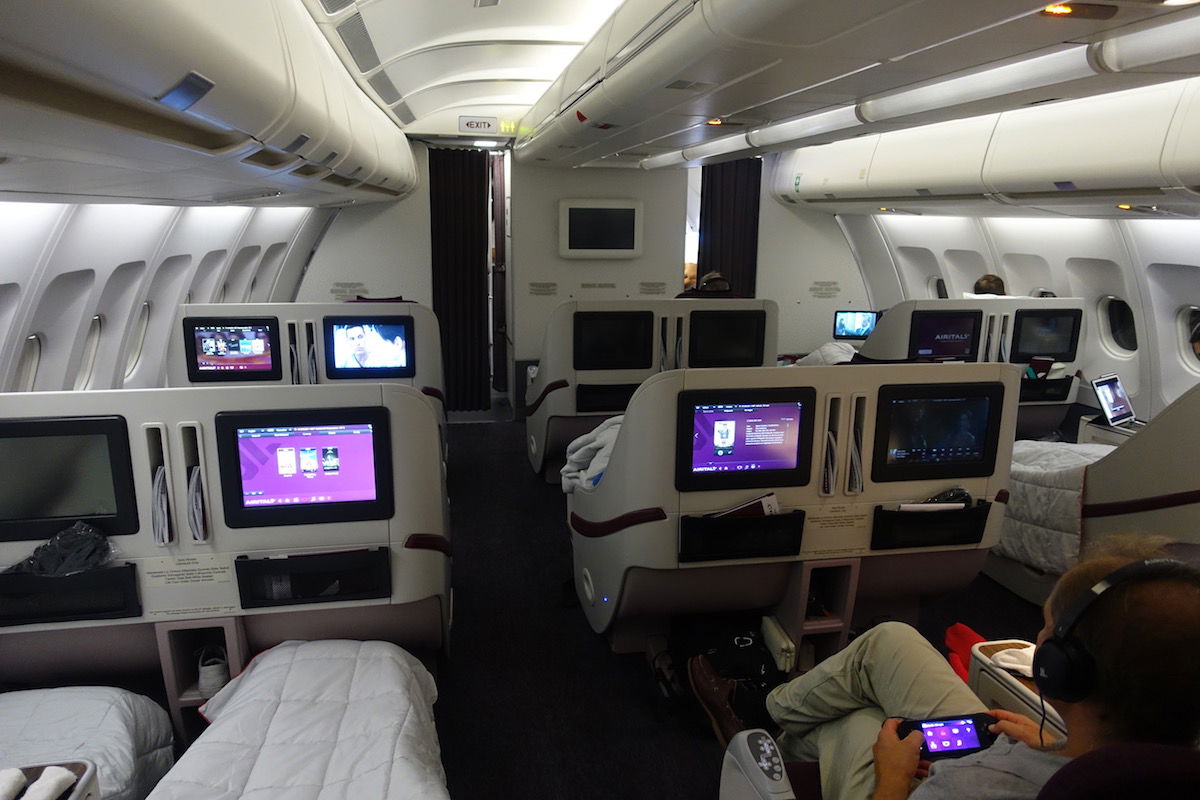 Air Italy's A330 business class
What went wrong?
What does Air Italy management blame these losses on?
The relaunch of Air Italy required significant investments, some of which were necessary to resolve Meridiana's historic problems, like an outdated fleet
The airline made some bad decisions with routes, like trying to launch flights to India and Thailand
The completely new business model of the airline (operating out of Milan, rather than out of Palermo, Naples, etc.) has taken a while to build up
The 737 MAX groundings have impacted their performance on short haul flights in the past several months
However, an Air Italy spokesperson says "our performance is better than expected and we expect to grow further."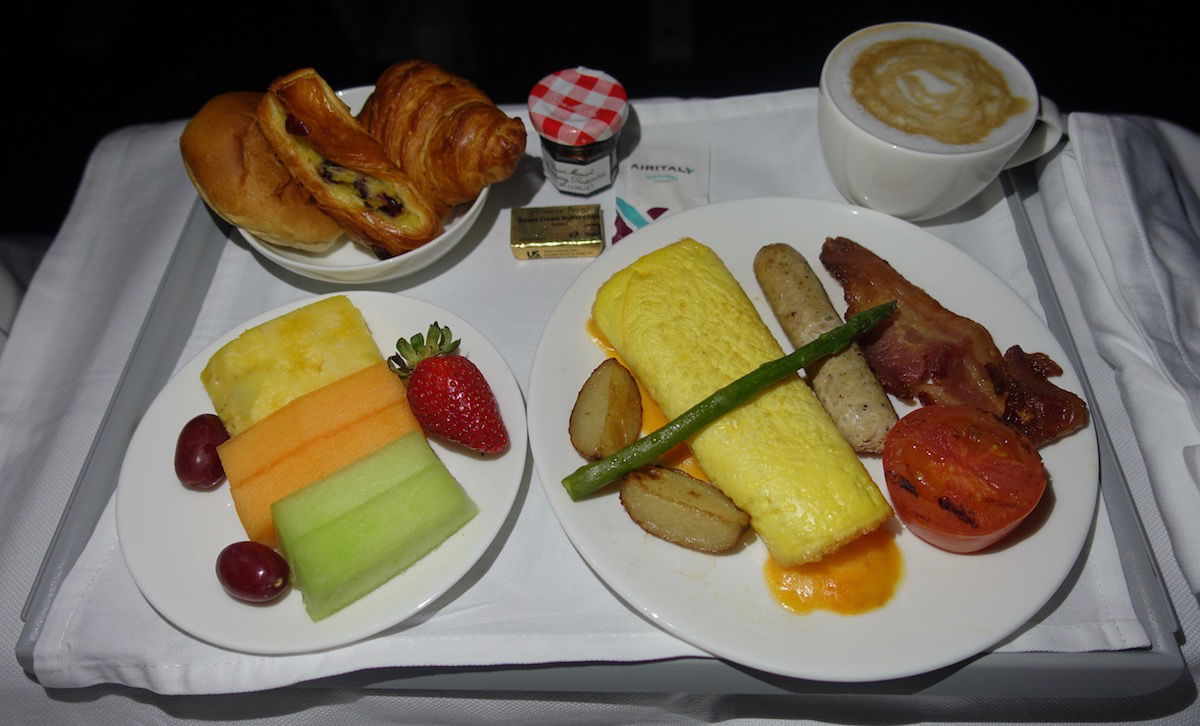 Air Italy's business class catering
Bottom line
While it's understandable that completely changing up a business model can lead to some short-term losses, I still find these numbers to be concerning.
The airline's losses amounted to about 58% of their revenue, and on top of that the airline actually shrunk while sustaining these losses. It's one thing if they were making a big push for market share and sustained some losses along the way, but to report such a massive loss all while getting smaller doesn't paint a very good picture of what's going on there.
There are certainly some factors that impacted this that were outside their control, but also some big mistakes within their control, like poor route planning.
Perhaps the bigger picture issue here is that Meridiana was a unique airline that added value in the market — they operated point-to-point flights, they had a low cost business model, and they sort of had an identity. With Air Italy they're just trying to replicate part of Alitalia's long haul route network, and I'm not sure that's exactly a recipe for success.
Regardless, as I've said before, Air Italy has an excellent business class product. So they're a pleasure to fly, just not a pleasure to invest in. 😉
I suspect the US airlines will have a field day with these financial results…