Sunday Guardian Live published an article yesterday about Air India with the headline "AI will fly around globe, emulate Pan Am's feat." Naturally I was intrigued!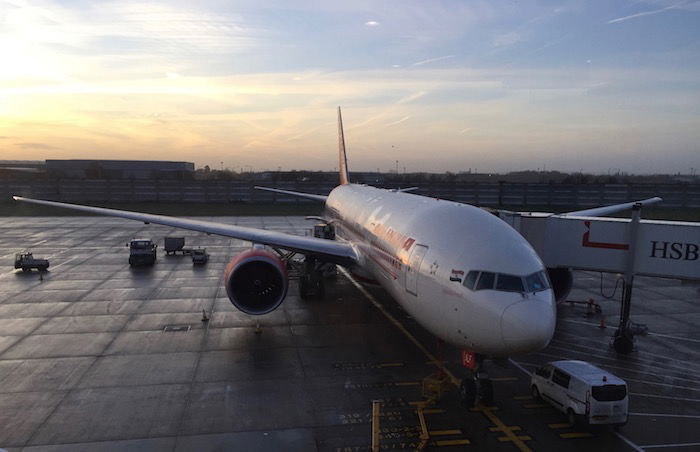 Is Air India really going to operate a 10-stop round the world flight like Pan Am did? Well, unfortunately not. As a matter of fact, the article is so off base that it's sort of amusing, and worth sharing. Per the article:
Air India, the national carrier, is set to become the first airline after perhaps the now defunct Pan American World Airways that will operate a flight that would go around the globe. The Director General of Civil Aviation has granted permission to Air India to go from New Delhi via the Pacific route to San Francisco in the United States. However, on its return journey to New Delhi, the non-stop flight would undertake the path over the Atlantic, thus becoming the only airline in the world whose same aircraft would cover its entire journey by flying around the globe.
Oy! Airlines take different flight paths depending on winds, in order to minimize flight time and fuel burn. As it stands, Air India's flight between San Francisco and Delhi takes more of an Atlantic route than a Pacific route. I took this flight earlier in the year, and here's a map of the route it took, which goes over Northern Europe and then Greenland: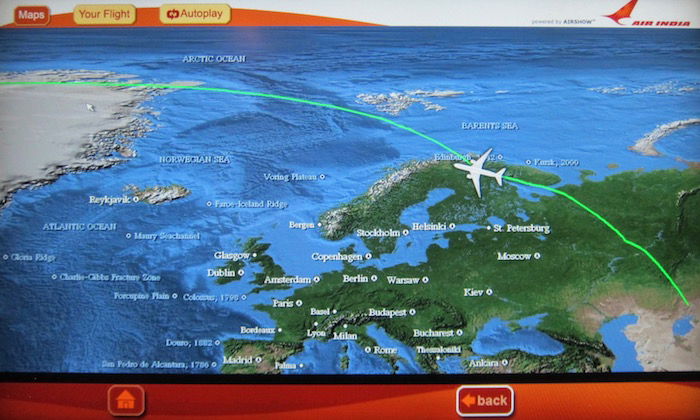 Soon Air India will begin sometimes operating via the Pacific in order to minimize flight time. This won't consistently be the case, but rather only when the winds mean that will be the fastest route.
So Air India is slightly adjusting the route they're taking between San Francisco and Delhi, and isn't taking exactly opposite routes in both directions. What Air India is doing is very different than them channeling Pan Am, or being "the only airline in the world whose same aircraft would cover its entire journey by flying around the globe."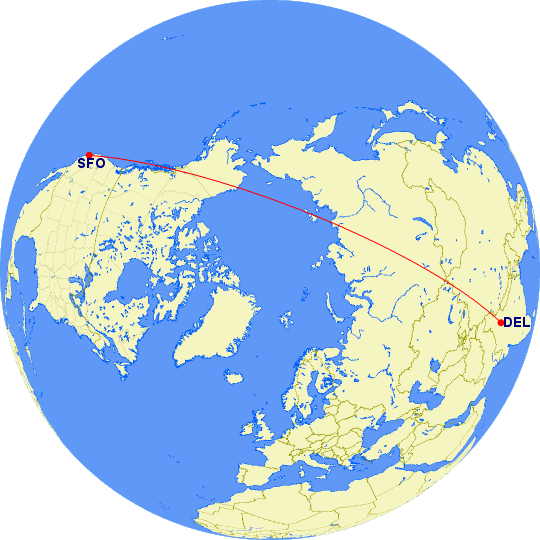 The article has some other great nuggets in it as well:
Aviation experts say that the earth rotates from the west towards the east and this is also the direction of the wind speed.
Whew, good thing they consulted aviation experts on this!
It's also interesting to note that a lot of people prefer flying Air India due to their excellent service and hospitality (I'm not sure what carrier they're using as a point of comparison):
A large number of frequent travellers prefer flying by Air India due to its excellent service and hospitality.
I'm guessing their sample size includes this guy from Air India's commercial, who has never been to India but always flies Air India:
The article also has an interview with Air India's chairman and managing director, who admits Air India has some problems… like their website:
He admitted that there were some issues with the Air India website and said that efforts were being made to improve the linkages and the services. Similarly, over the past one year, he has attempted to streamline the in-flight food and beverages services, though there was a scope for further improvement.
Yes, Air India's biggest problem is definitely their website…