Air France unveiled their brand new business class product today, which looks top notch and is part of their 500 million Euros "Best & Beyond" project. The new business class product will be in a reverse herringbone configuration, offering each passenger direct aisle access. This is similar to what's offered by American, Cathay Pacific, EVA, etc.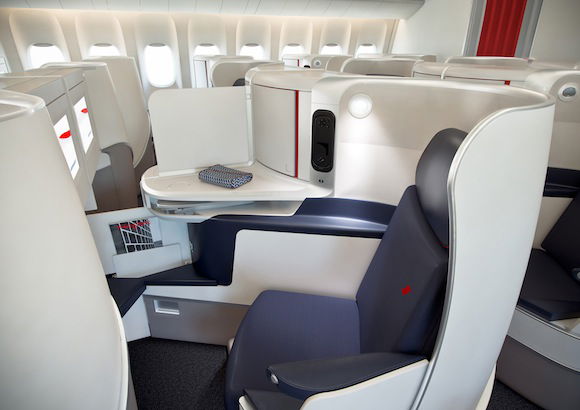 Here's a short video of the new product:
In total, 2,102 seats will be installed between June 2014 and mid-2016 on 44 Boeing 777 aircraft. That translates to an average of ~47 business class seats per plane. To put that into context, at the moment Air France's four cabin 777-200ERs feature 49 business class seats, while Air France's four cabin 777-300ERs feature 67 business class seats. So this will likely represent a bit of a capacity reduction. It's worth noting that Air France has some much higher capacity 777s as well, with fewer business class seats, though my guess is that some of those planes won't be reconfigured. After all, they're reconfiguring 44 777s, and they have a total of 64 of them in their fleet.
This announcement was just made, so I'm not yet sure what Air France plans to do with business class on the rest of their longhaul fleet, including their A330s, A340s, A380s, and 747s. Furthermore, I'm not sure how this impacts their first class cabin, though I do believe they'll be announcing a new first class product soon as well.
So while a reverse herringbone business class is hardly cutting edge nowadays — it has been around for over four years now — at the end of the day it's the best business class product out there, so I'm happy to see Air France choosing it, even if they're "late to the party." And I have to say, Air France's seat colors look especially sleek, in my opinion.
Here are some more pictures of the new business class product: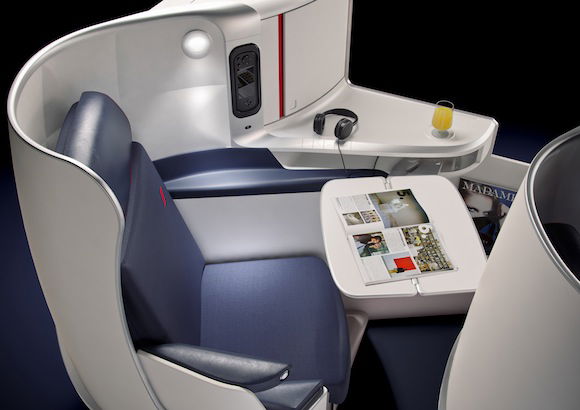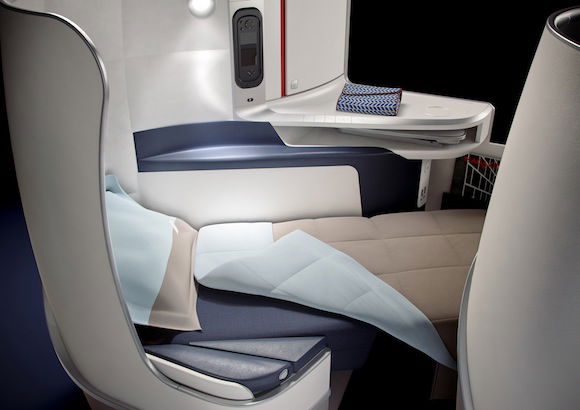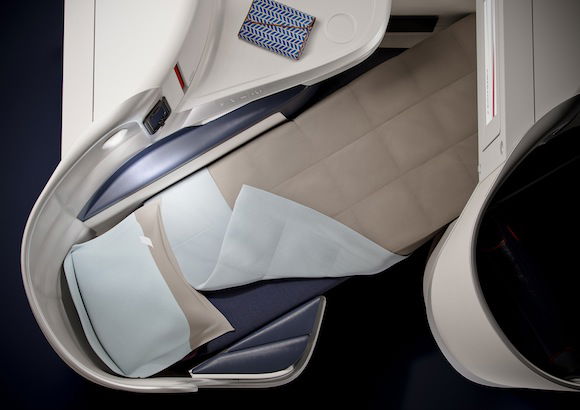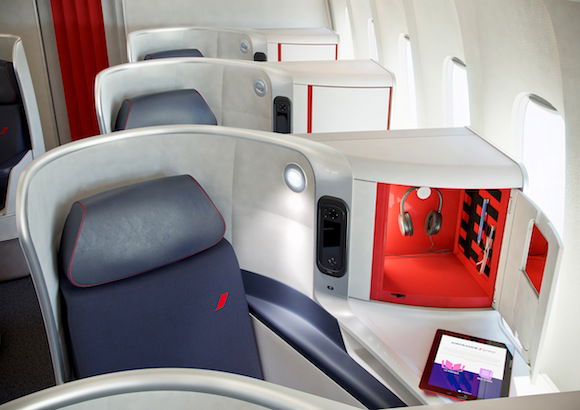 Ultimately this looks quite a bit better than the new business class seat that KLM introduced last March.
Kudos, Air France!