Many airlines have regional brands that are closely connected to their larger 'mainline' brand. Qantas has QantasLink, Lufthansa has Lufthansa Regional, KLM has KLM Cityhopper, etc.
These regional brands usually operate smaller aircraft than their mainline parent, both because there is less demand on the routes they fly, and less need to provide the full passenger experience that one would receive on the mainline brand on these short flights.
In Europe at least, you don't expect a three course meal on a 45 minute flight.
Regional brands are developed for a few different reasons, depending on the airline:
They may provide feed from regional airports to major hub airports; for example, a passenger may fly QantasLink from Dubbo to Sydney and then connect to a Qantas flight from Sydney to Los Angeles
They may operate routes with insufficient demand for jets like a B737 or A320, but can be profitably operated by propeller planes and regional jets
The runways at these smaller airports may not be able to accommodate anything larger than a propeller or regional jet
They may have lower operating costs than the mainline brand, so can better compete against low cost carriers on routes that see more leisure demand and less business demand
Air France has a regional arm called HOP! This subsidiary actually has a significant fleet of 77 aircraft. They provide feed to the Air France mainline brand at Paris Charles de Gaulle and Paris Orly, and also have a sizable hub at Lyon airport.
Ben reviewed HOP! a few years ago from Frankfurt to Paris CDG and found it to be a pretty standard intra-Europe full service experience.
While the name is not as straightforward as 'Air France Regional' or 'Air France Connect,' and although I've never actually flown HOP!, I always thought it was pretty obvious it was for short hops around Europe on smaller planes, with a likelihood of connecting to Air France mainline flights in Paris.
Air France-KLM's new CEO, Ben Smith, doesn't seem to think the branding is clear enough as HOP! will now change its name to Air France HOP, and lose the exclamation point.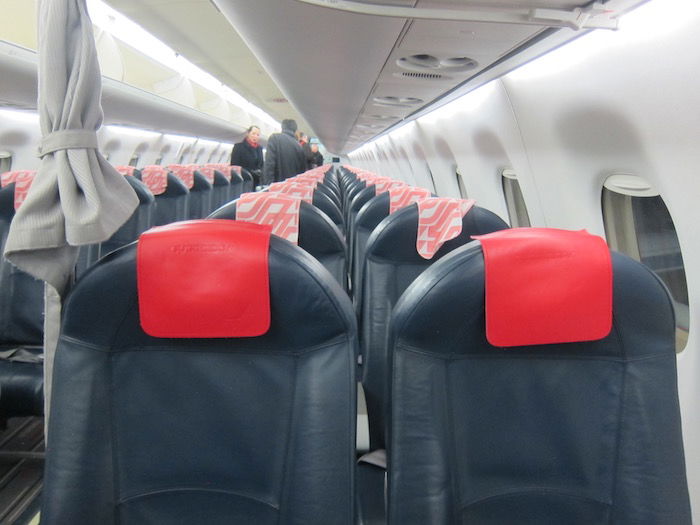 Air France has explained in a press release that they are doing this because:
This development makes it possible to link the regional flight offer more clearly to the Air France brand, and strengthens it by making it the sole point of reference for customers wishing to travel on the French flag carrier.

This is the next step in the process of simplifying Air France-KLM's brand portfolio in order to provide greater clarity for customers and more consistency with the group's global commercial offer.
I guess this integration is similar to Cathay Pacific's decision to change their 'Dragonair' brand to become 'Cathay Dragon,' to align the brand more closely to the mainline Cathay Pacific brand.
Ben Smith recently announced that this JOON brand would end after only a little over a year in operation because this brand was confusing for consumers. He's not going to kill HOP!, just change its name.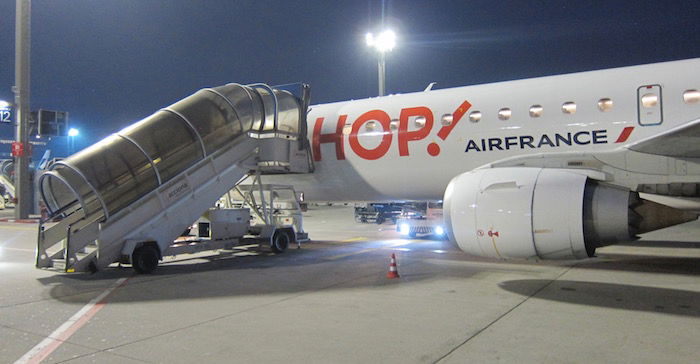 Bottom line
I've always thought the HOP! brand was very obvious in its purpose and its relation to Air France, especially as it has 'Air France' written right below the HOP! name already on the side of each plane. However, I understand how this could cause confusion for others, especially during the booking process.
I'm impressed with how sophisticated the Cathay Pacific and Dragon integration now is, so perhaps this will be done in a similarly impressive way.
Do you think passengers are confused enough by the HOP! name that it should be more closely aligned to the Air France brand?