Two small tequila bottles found on the future Air Force One are causing quite a kerfuffle.
The government is getting new Air Force Ones
Air Force One is the name of the plane that carries the president of the United States, and this has long been a Boeing 747. Currently there are two Boeing 747-200s (which use the code VC-25) that can serve as Air Force One, and they're each about 30 years old, having been built in 1991.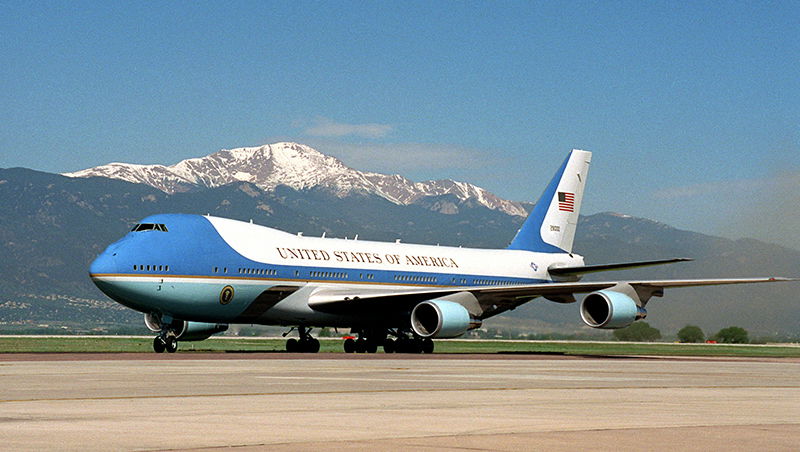 A few years back the United States government reached a deal with Boeing to modernize the Air Force One fleet. Specifically, the planes that will serve as Air Force Ones are previously built 747-8s that were supposed to go to Russian airline Transaero, but that airline filed for bankruptcy in 2015. Since the planes were in storage, they seemed like good candidates for what the government is looking for.
As you'd expect, these planes have special features and interiors to protect the president. The pair of Boeing 747-8s were initially supposed to cost the government $3.9 billion, while they're now projected to cost around $5.3 billion. For context, the passenger version of the 747-8 is no longer in production, but when it was, the list price was just over $400 million, so these planes cost more than six times as much as "standard" 747-8s, due to all the special features.
The government was supposed to take delivery of the 747-8s in 2024, though that timeline has now been pushed back, as the pandemic has delayed the work being done on these planes.
Well, Boeing has had a rather interesting hiccup with this project…
Tequila bottles found on future Air Force One
The Wall Street Journal reports that Boeing has launched an investigation into the discovery of two empty tequila bottles that were found inside one of the planes that's due to become the future Air Force One. This happened in Boeing's facility in San Antonio, Texas, though it's not clear where in the plane the bottles of tequila were found.
Why is this such a big deal? For one, alcohol is banned at Boeing's facilities, and it's concerning if someone is drinking on the job. But this is a much bigger deal because we're talking about Air Force One — this is a project that requires special security clearance for everyone involved, given all the extra security equipment on the plane. Clearly something isn't going the way it should if workers are sneaking alcohol onto the plane.
If it were vodka, one could wonder if maybe the bottles had been there since the Transaero days, and executives had a little pre-delivery party on the plane. 😉 But tequila? Hmmm…
I'd say that I'm curious to see what comes of this investigation, but I can't imagine it'll be made public, so that's a moot point.
Bottom line
Boeing is currently working on two 747-8s to become the future Air Force Ones. This requires a huge number of upgrades, given the special security and interior features that are required.
We haven't heard much about this project lately, though the latest update is an interesting one — two tequila bottles found on one of the planes have caused an investigation to be launched. Not only does Boeing not allow alcohol at its facilities, but this project in particular requires special security clearance, making the findings even more concerning.
What do you make of this situation?