India is a market in which North American carriers have traditionally struggled. For example, of US carriers, only United flies directly to India, out of their hub in Newark. Meanwhile both American and Delta have canceled their flights there over the past several years, instead focusing on one-stop codesharing opportunities between the two countries; Delta even recently strengthened their partnership with Jet Airways.
Why is India such a tough market for North American airlines?
Delta's CEO has blamed this on the Gulf carriers, saying that they forced the US carriers to exit the market. If that were true, I don't think United would still have flights to both Delhi and Mumbai. There's no doubt that Gulf carriers are providing much of the lift for passengers between the US and India, but I think Richard Anderson is wrong about the cause and effect relationship there.
The reality is that India is just a very tough market. It's a long ways from North America, and it's a fairly low yielding market. Economy class passengers are extremely price sensitive, and a lot of travel is still booked through consolidators. While there's some premium demand, it's also largely low yielding, and historically hasn't been enough to make these routes profitable.
However, there are two considerations which have seriously changed, which put India back on the map:
Oil prices have decreased greatly, which translates into huge savings for ultra longhaul flying
A few North American carriers now have the 787, which lowers operating costs even further, and also limits capacity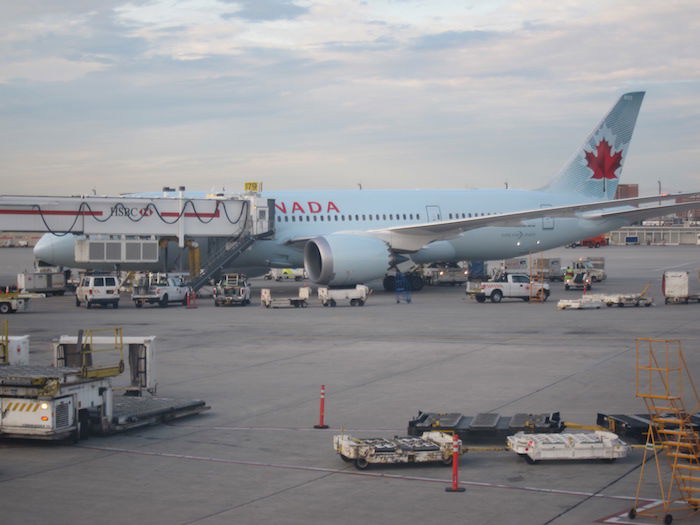 In theory this is a recipe for success — it allows carriers to improve their yields a bit since they're not flooding the market with seats, while also keeping down operating costs.
Air Canada is thriving in India, adding frequencies and new flight
It seems this strategy has been working great for Air Canada. As of November 2015, Air Canada launched 4x weekly flights between Toronto and Delhi. As of October 30, 2016, the Toronto to Delhi flight will be daily. On top of that, Air Canada will be launching 3x weekly Boeing 787-9 flights between Vancouver to Delhi as of October 20, 2016. The flight will operate with the following schedule:
AC72 Vancouver to Delhi departing 9:40PM arriving 1:20AM (+2 days)
AC73 Delhi to Vancouver departing 6:30AM arriving 6:55AM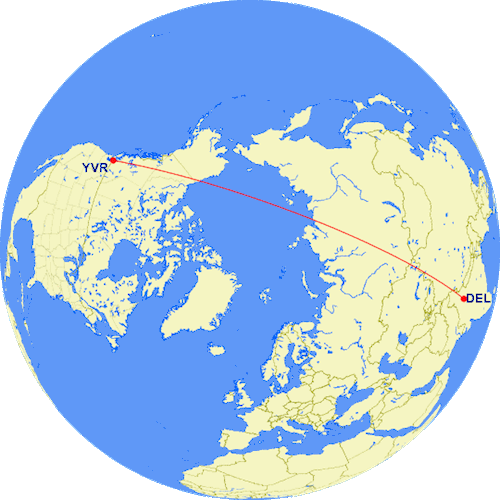 The flight is blocked at 14hr10min to India, and 13hr55min back to Canada.
Admittedly Air Canada and United have the benefit of partnering with Air India, which opens up lots of opportunities for connecting traffic.
Business class awards are readily available on the new flight
If you are interested in redeeming miles on this new flight, business class award availability is WIDE OPEN as of now. Most flights have at least two business class award seats, while other flights have as many as eight business class award seats, which is insane.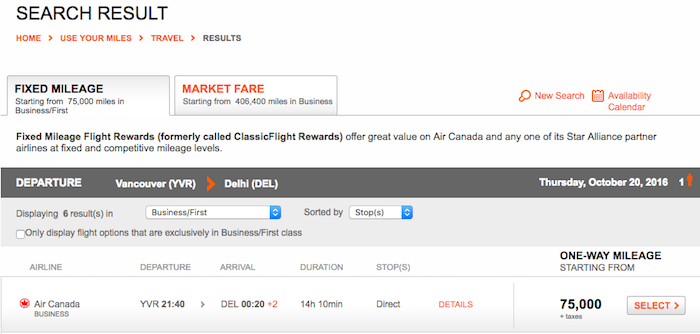 Keep in mind that Air Canada has a very nice reverse herringbone seat on their 787s, so it's the best business class hard product nonstop between North America and India (it certainly beats the business class seats offered by United and Air India).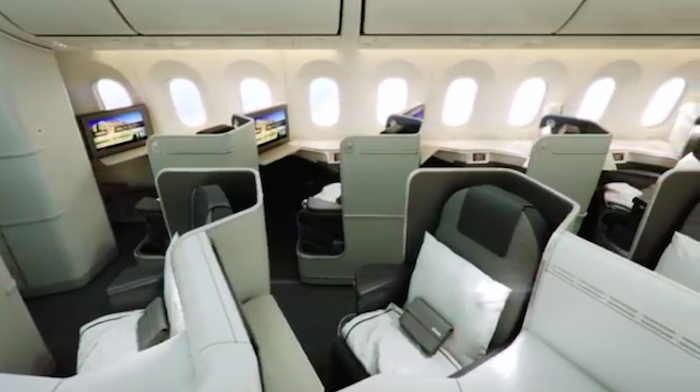 If you do want to redeem miles on this flight, here's how much a one-way business class award will cost you:
Air Canada Aeroplan: 75,000 miles (plus fuel surcharges)
Avianca LifeMiles: 78,000 miles
United MileagePlus: 80,000 miles
I'd say Avianca LifeMiles is probably the best option, given the lack of fuel surcharges and reasonable price.
Bottom line
It's great to see Air Canada succeeding in India. A combination of low oil prices and more efficient planes like the 787 should open up plenty of new possibilities for flights to India, so I'm curious to see if American and/or Delta eventually reenter the market.
If you are looking to redeem miles to India, there's so much business class award availability on Air Canada's new flight, which is a great opportunity, given their excellent seat.
Would you like to see more nonstop flights between North America and India?