Air Canada made some interesting product announcements today, including tighter economy seating, the addition of a premium economy product, and a new business class configuration.
These new cabins will be featured on five of their brand new 777-300ER aircraft, the first of which will start flying between Montreal and Paris on July 11, 2013.
The first change is that Air Canada will be updating their ExecutiveFirst seat from the current herringbone product found on their entire longhaul fleet, to a new staggered business class, much like the ones offered by Austrian, Brussels, Swiss, etc. This new configuration will also be found on their 787 aircraft, if/when they take delivery of them.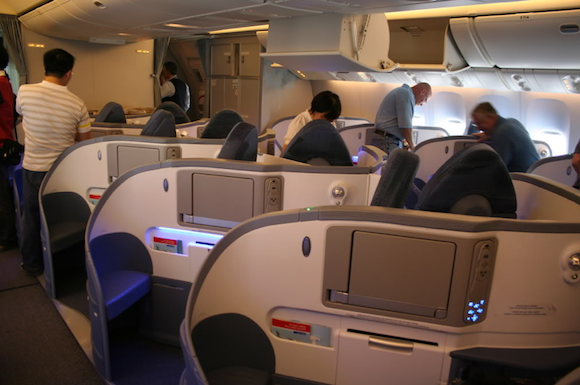 Current ExecutiveFirst configuration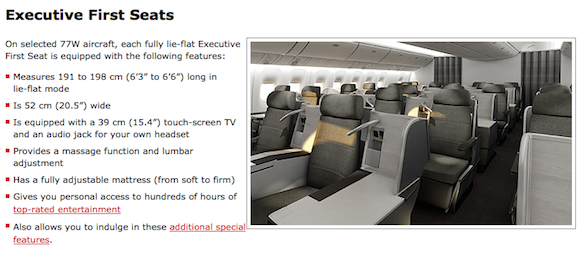 New ExecutiveFirst configuration
In addition to that they'll also be introducing a premium economy product on their new 777-300ER aircraft, in a 2-4-2 configuration. This will come with priority check-in and boarding, as well as better onboard service including amenity kits, hot towels, better meal service, larger pillows, etc.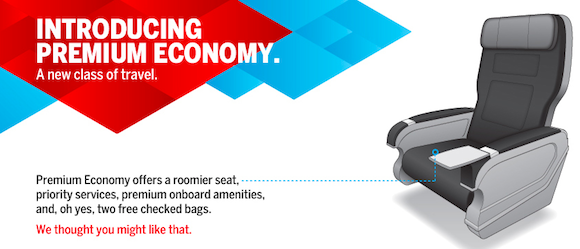 In terms of premium economy pricing, it seems like they're trying to charge double as much as the entry level economy fare for it, which seems a bit high to me. Then again it's a really small cabin at only 24 seats, so maybe as the lower fare classes sell out they'll have no problems selling it.


The funny thing is that in the process of adding premium economy they're also adding a seat per row in regular economy, going from a 3-3-3 configuration to a 3-4-3 configuration.
You can find the seatmap for the new 777-300ER here, and as you can see it has 458 seats, which is more seats than several airlines have on their Airbus 380. As a point of comparison American has only 304 seats on their new 777-300ERs.
The trend in the industry is certainly to add a premium economy product, so I'm hardly surprised to see Air Canada do that. However, it's not clear from the announcement whether or not Air Canada has plans to add it to the remainder of their fleet, and I just don't see the reasoning behind offering it on just a handful of aircraft, as it seems like the product would be much easier to market/executive if it were featured throughout their longhaul fleet.
(Tip of the hat to Shaun)