Air Canada will be starting a major conversion of its reservation system next week, which will temporarily affect bookings, same-day changes, and upgrades, in some cases for a few months. This will impact Aeroplan as well, so even if you don't typically fly Air Canada, you'll want to be aware of these timelines for any potential award bookings.
Here's the lowdown on what they have planned, although with a major software overhaul like this transition to Amadeus, the planned outages are often only part of the story.
No bookings whatsoever on November 18-19
Starting at 8pm EST on November 18 until "midday" on November 19 (or, if we're being honest, potentially beyond), all booking systems will be down.
This includes aircanada.com and the call centres for both Air Canada and Aeroplan. No reservations can be made or modified during the blackout. Even on the ground at the airport there will likely be nothing an agent can do to ticket your reservation or make changes to your ticket.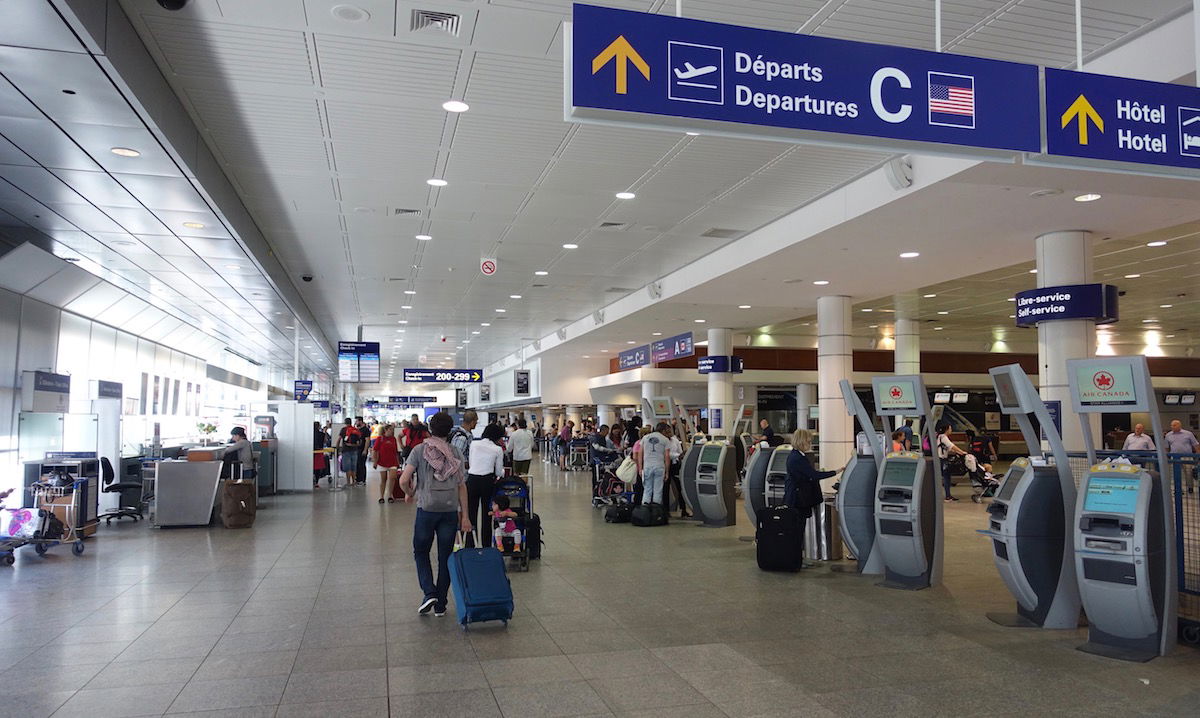 This will be true regardless of if you are on a paid or award ticket, and whether you are flying Air Canada or a partner airline. In case of IRROPS, Air Canada's operations will likely quickly become a mess, though if you're slated to fly a Star Alliance partner, the operating carrier should still be able to make accommodations.
The official Air Canada line on what you should do if it's an emergency and you NEED to make a booking during this period is "contact a Travel Agent", which we can likely read, in the circumstances, to mean "try WestJet".
Additional impacts to Altitude members
Given the broad scope of this system migration, there are additional considerations for Air Canada Altitude members, including those with Super Elite status.
Changes to eUpgrades
While the booking outage should *knock on fuselage* be short, eUpgrade services will be limited for up to a few months, though the airline still says the changes are temporary.
First of all, eUpgrades must be requested no less than 24 hours prior to departure. They will not be available at the airport, and in fact any eUpgrade that has not cleared prior to check-in may not be processed by boarding even if a seat is actually available. I foresee some very dirty looks from status fliers walking past empty business class seats on their way to economy.
If you do request an eUpgrade, and then opt to standby early and the eUpgrade clears for your original flight, the credits may not be automatically refunded to your account, although you will be able to request a refund. Basically: track your credits, kids.
Finally, if you have a nominee registered on your eUpgrade account, you may need to re-register them after the November 18-19 system outage.
Other changes
Confirmed same-day changes will not be available online, in the app, or through self-serve kiosks at the airport for an indeterminate period. If you want to do a same-day change, you will need to talk to an actual human agent (the horror!).
Recognition of Altitude status changes may be delayed in the system by up to 72 hours. So don't panic if your shiny-new SuperElite achievement doesn't show up right away.
Finally, while status fliers will continue to have access to free or discounted preferred seating, this benefit will not be available to your travel companions.
Perks
Fear not, Altitude fliers, Air Canada is at least trying to soften the blow by offering you a few perks.
In addition to ensuring that the upgrade window for all flights starts at least 72 hours prior to departure to accommodate the 24 hour cut-off for eUpgrade requests, status members will be receiving a gift of additional eUpgrade credits (good through February 2021) by the end of the month.
The gifts start at 5 credits for Prestige 25K members, going to 10 for Elite 35K and Elite 50K, 15 for Elite 75K, and 25 for SuperElite 100K members.
Bottom line
I've covered the main concerns, but for further details Air Canada has a FAQ on the system conversion for the general flying public.
Historically airline system conversions, particularly those at this scale, have not been seamless, no matter how well-planned the transition ostensibly was.
I'd expect Monday at minimum to be quite bumpy, so would suggest giving yourself extra time (and patience!) at the airport.
If you have reservations or awards to finalize, you'll want to get those buttoned up on Sunday, as it could be a few days before systems are fully online. We'll be keeping an eye on the new system rollout, so stay tuned.