Canadians LOVE to hate Air Canada. But at the same time, for business travelers, they've also been the only game in town with a frequent flyer program for most of the period since the demise of Canadian Airlines in the nineties (don't worry, WestJet lovers, I'll be getting to you, I promise).
Air Canada's status program is called Altitude, and over the course of a couple of posts, I'll be taking you through its ups and downs. There are even some elements that may be interesting to US readers looking for an alternative elite program.
I get that for many of you, the basics of the Altitude program are old news, but part of my role with OMAAT is to provide resources on and insight into the Canadian travel landscape at a variety of levels, and I hope that you'll bear with me even if not every post is aimed at your interests.
Air Canada Altitude Status Levels
Air Canada Altitude status is comprised of five levels:
Prestige 25K
Elite 35K
Elite 50K
Elite 75K
Super Elite 100K
I'll go into more depth on the benefits later, but it's worth noting up-front that Air Canada is part of Star Alliance, and that Prestige 25K and Elite 35K are Star Alliance Silver levels, while Elite 50K & 75K and Super Elite 100K are Star Alliance Gold.
How To Earn Altitude Status
Status is earned through a combination of spending, and segments or miles, which are referred to by Air Canada as Altitude Qualifying Dollars ("AQD"), Altitude Qualifying Segments ("AQS") and Altitude Qualifying Miles ("AQM"), respectively. The required miles are, perhaps, not hard to guess based on the status names.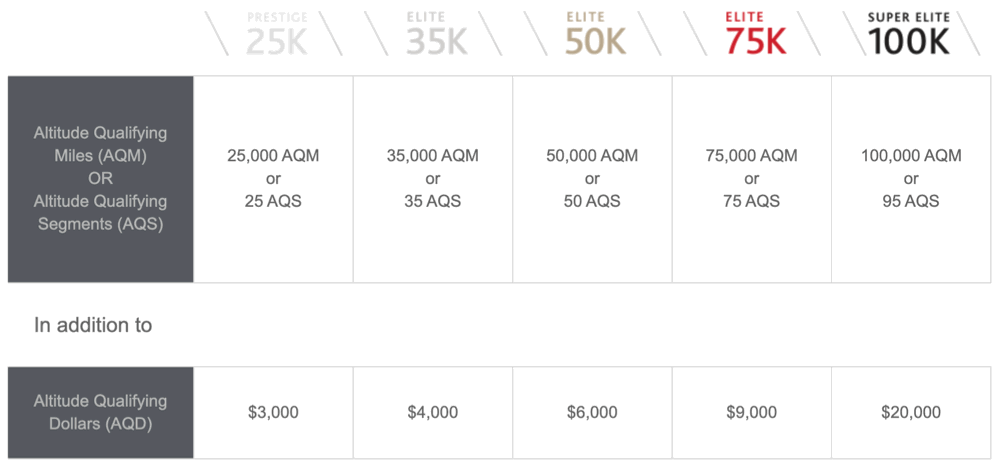 As you can see, in order to earn status, you need to meet two requirements: either the AQM or AQS, and the AQD.
The AQM/AQS Element Has Simple Rules
You earn AQM/AQS for "every eligible flight operated by Air Canada and the Star Alliance member airlines".
The number of miles earned varies by fare class and airline, but if you earn miles for a flight segment, the miles count towards the AQM requirement and you get 1 AQS.
The AQD Portion Is Slightly More Complex
First, the amount of AQD earned on any flight purchase is based on the fare and carrier surcharges (Y, YQ, and YR, if you want to get technical). Some tickets don't earn AQD at all, such as Economy Basic fares, and vacation package, consolidator and similar fares.
Second, the airline issuing your ticket can also dictate whether it qualifies for AQD.
You earn AQD on:
flights operated by Air Canada, Air Canada Express or Air Canada Rouge (regardless of ticket issuer)
flights operated by a Star Alliance carrier where the ticket was issued by Air Canada (014 ticket stock).
Unlike many US carriers, there are no AQD waivers or bonuses available for credit card holders at Air Canada.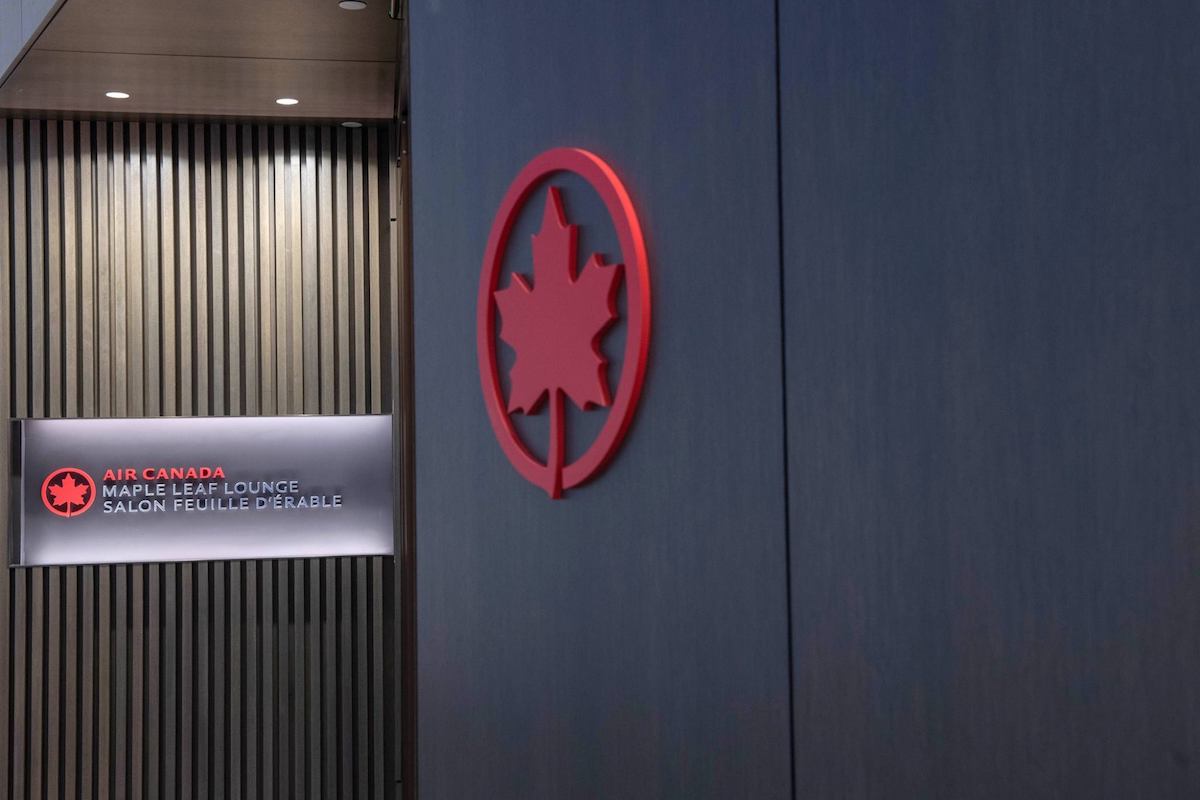 So, what does the AQD mean in terms of per-mile spending?
To qualify on the minimum AQM, Prestige 25K through Elite 75K require 12 cents per mile to meet the AQD requirement, while Super Elite 100K requires 20 cents per mile.
Taxes and fees in Canada average around 20% of airline tickets, so you're looking at 15 cents per mile and 25 cents per mile as the all-in minimum spending for the Elite 75K and under, and Super Elite 100K, respectively.
The Super Elite 100K requirement in particular can be very difficult to meet without significantly exceeding the miles requirement, as even someone flying only business class and full-Y fares can easily end up below 25 cents per mile for the year.
Keep in mind you can use the American Express Fixed Points program to purchase tickets on Air Canada. This can be a great way to use Membership Rewards Select points earned with the American Express Cobalt® Card, and you'll still collect AQM and AQD.
Altitude Status For Americans
Beyond that, there are a couple of items worth noting about AQD for our American friends:
The amounts listed are in Canadian dollars
The AQD requirements are reduced by 50% for non-residents of Canada (based on Aeroplan address)
Combined with decent overseas connections options, and myriad ways to earn Aeroplan miles through credit card spending, this can make Air Canada status very achievable for Americans looking for an alternative to the Big 3.
Transfer points to Aeroplan with these cards:
Altitude Status Benefits
Each Altitude status level includes a core set of benefits as well as "Select Privileges" that each member chooses from a list of options.
The core benefits include the types of things that you would traditionally associate with airline status, such as dedicated phone numbers, priority check-in and boarding, preferred seat selection, lounge access, and upgrades.
Select Privileges offer a much wider variety. 2019 Super Elite 100K members could choose two of the following options:
100% redeemable mileage bonus
50 upgrade credits
Lower requalification level (95K AQM or 90 AQS)
Elite 50K Status for a friend
12 months of free onboard Wi-Fi
The options allow each member to choose things that make sense for them. If you only fly J, you could give a friend Star Alliance Gold instead of getting more upgrades you don't need and won't use.
Next Steps
I'll be digging into the benefits of each level in the next posts, starting with the unparalleled benefits offered to Air Canada's Super Elite 100K members, which is where the Altitude program really gets interesting.
Stay tuned!
Is there anything you particularly want to learn about the Altitude program?