Is Titanium more valuable than Platinum? Does a HON outrank a Senator? Is an Explorist more or less important than a Discoverist? The world of travel status has all sorts of absurd names that seem designed to blur the lines between levels so that low-tier and mid-tier members feel important.
Air Canada has no time for such subtleties, straight-up dividing its Altitude program into the Elite, and the Super Elite.
Sitting at the pinnacle of Air Canada's Altitude program, Super Elite 100K offers travelers a pile of benefits in return for a significant amount of miles flown and dollars spent. Our family had the status from 2013-2018, and we benefited from it immensely. Less flying in 2018 meant we don't have it this year, and we're feeling the loss enough that I'm making plans to get it back for 2020.
Supers get a lot of great benefits, buckle up.
Air Canada Concierge
Supers have access to a dedicated team of Air Canada Concierge staff in airports around the world for any travel issues they have. They can be reached through a dedicated phone line, or in their offices, and are most often used to assist with check-in, flight changes (especially for IRROPs) and finding lost items.
In the hubs, these teams are huge, proactively tracking the travel plans of hundreds of Supers every day, whereas smaller outstations may only have two staffers. My home airport of YYC has a team of eight amazing concierges who know all the regulars by name and are like a second family at this point. My kids beeline for the office when we get to the airport to see who's on duty and get check-in rolling.
That's very pleasant and all, but the real value of the concierge becomes obvious when things go really off the rails – they have saved my bacon too many times to count.
Once upon a time, I stayed up too late prepping for a court appearance in one of the territories and slept through my alarm. By the time I threw on my suit and got in an Uber from my house, 30 minutes from the airport, my flight was 40 minutes from departure. I wasn't even checked in, and the flight had already closed.
I made a panicked call to the concierge line and was quickly transferred to Anthony at YYC, who re-opened the flight, checked me in, printed my boarding pass and met me curbside to walk me to the front of security, smooth as silk. When my flight pushed back on time, I was on board, albeit with a very elevated adrenaline level.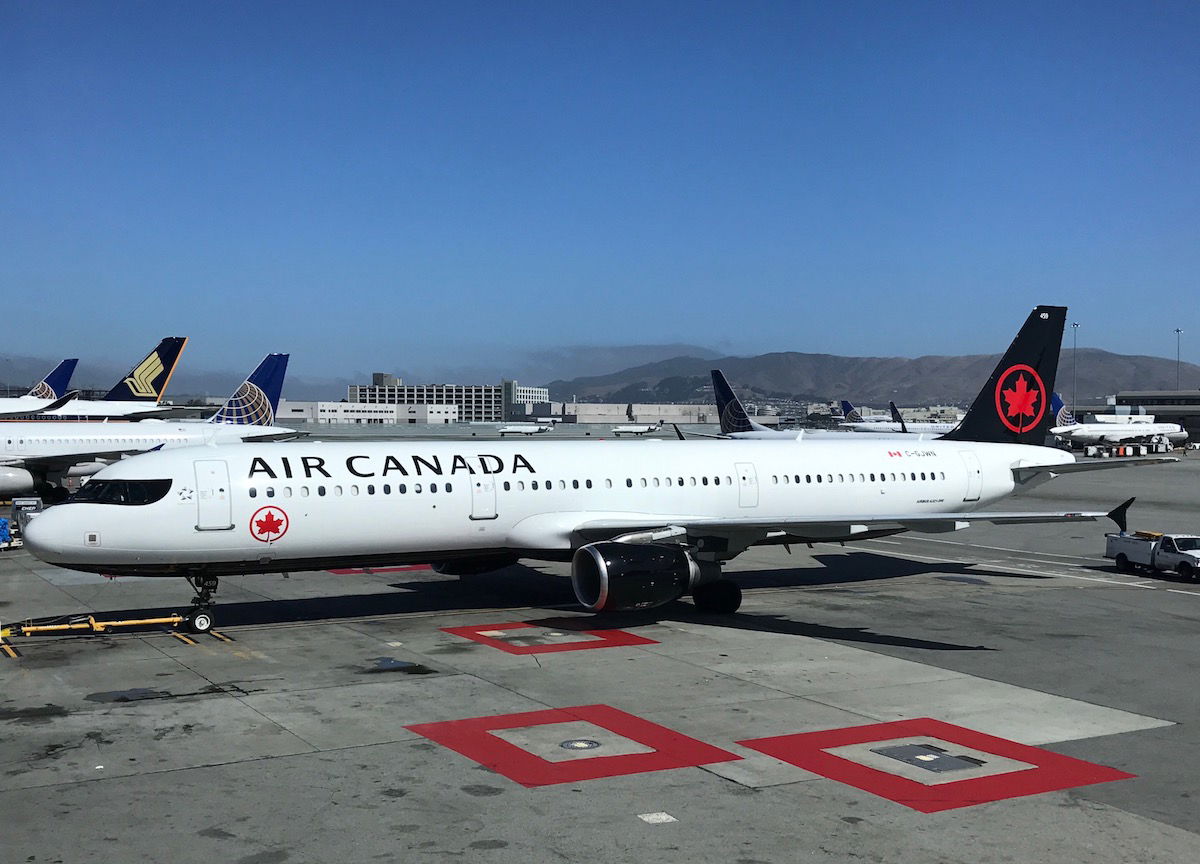 Similarly, my husband has been met by concierge staff planeside to ensure he makes a tight connection, without any request for assistance, on a number of occasions. More than once, he's been the only person to make a connection, and the concierges are always a key part of the story.
Same for the (multiple) times he has left his wallet in the seatback pocket. A team of fantastic people dedicated to getting me home to see my kids on schedule is one of the reasons our family is loyal to Air Canada.
While this level of service might be offered to American Concierge Key or United Global Services members, it's unheard of at their equivalent 100K status levels, and it helps Air Canada Super Elite 100K stand out as the top status in North America.
'Select Privileges'
Like all Air Canada Altitude members, Super Elite 100K members get to choose some of their benefits based on what makes sense to them. For 2019, Supers were allowed to choose two of:
100% redeemable mileage bonus

50 eUpgrade credits

Lower requalification level (95K AQM or 90 AQS)

Elite 50K Status for a friend

12 months of free onboard Wi-Fi
As a family who uses a lot of points and doesn't always book business, we've always chosen the 100% mileage bonus and 50 eUpgrade credits, though we may find a use for the Elite 50K status gift in the future.
The lower requalification benefit only affects AQM/AQS, which means that you would need to be spending even more per mile/segment to hit the AQD requirement, which we already consider the trickier element of the status, so that one's off the table.
Priority boarding, preferred seats, and London arrival lounge
For those Supers stuck in the economy, Air Canada offers a few benefits. First, Super Elite 100K is the only status to receive Zone 1, boarding with Business Class passengers.
Second, Supers receive free Preferred Seats at the time of booking, for everyone on the booking, for all fare types (including rewards). This is a great family benefit, giving free extra room for kids and car seats.
The only downside is that the Super must be on the booking, so it doesn't work for situations where the Super is on a purchased ticket and the rest of the family is on points. We've booked everyone on points a few times when we wanted to buy one ticket, because the Preferred Seat savings were more than the ticket would cost.
Lastly, Supers and one guest can access the Arrivals Lounge at LHR regardless of fare, enjoying a quick breakfast and shower before heading into London.
Aeroplan 'Priority Rewards'
One of the most frustrating parts of the miles and points game can be finding good flights to redeem on, especially when you need 4 seats! Air Canada gives its Supers a boost with Priority Rewards, including access to all unsold economy seats and significantly more business class seats, at regular reward prices.
Each Super can use this benefit on up to 10 bookings a year. Generally, it can be used to book a ticket for anyone, however, the benefit is limited to immediate family members for overseas business class tickets.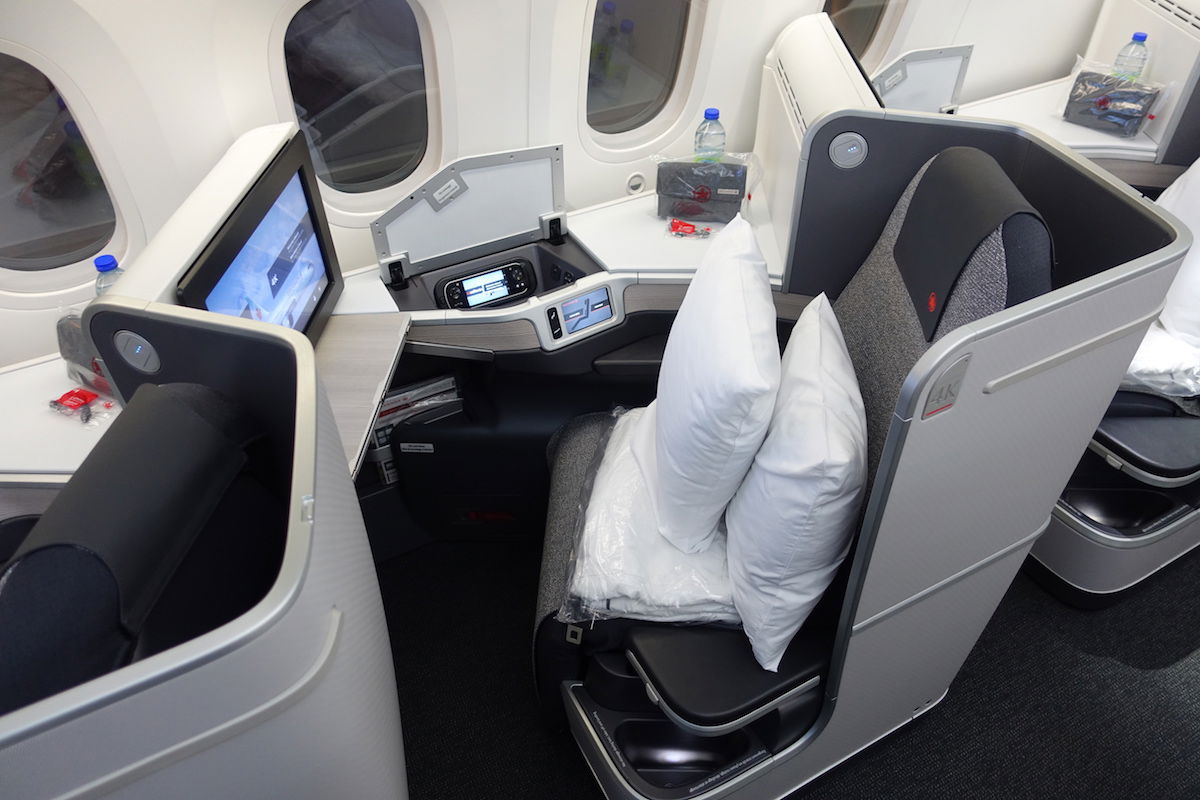 We've used this benefit on all sorts of tickets, each one of which was a trip that would otherwise have broken the bank, if it could have happened at all:
Same-day tickets to see sick family members

Calgary to Sydney, Australia in business, booked 7 days out (that time I got cold and took the baby to Australia and New Zealand by myself)

4 people to Europe in business, over Christmas/New Year

4 people from Washington DC to Halifax in economy, when paid tickets were $1,500 each

8 people from Calgary to Orlando in business (it was neat to have ⅔ of the cabin)
Benefits are often focused on frequent flyers alone, but this one is aimed squarely at families, making it easier for Supers to take the vacations they want, when they want them.
No fuel surcharges (YQ) on Air Canada reward flights
This benefit is simple and combines nicely with Priority Rewards: Supers don't pay fuel or carrier surcharges when they redeem Aeroplan miles for Air Canada flights. On overseas flights that can easily be $500+ per ticket in savings, and has made overseas vacations with our kids much more affordable.
Fuel surcharges are a common, and much-hated, part of the miles and points world these days, so relief from them is an awesome benefit.
No change or cancellation fees on Aeroplan tickets
Again, pretty simple: Supers don't pay change or cancellation fees on Aeroplan tickets redeemed from their account (regardless of who is actually flying). This is a new benefit since Air Canada took over Aeroplan this spring, and was a very welcome change.
The benefit can also be used to avoid the $30 phone booking fee if you're trying to book a reward that's not available online. Just book a reward ticket to anywhere online, and then call in to change it to the booking you actually want. They'll still charge you the proper miles and taxes, but because changes are free, you don't have to pay the $30.
Upgrade Benefits
Upgrades on Air Canada flights are processed based on the status of the passenger and their fare, giving Supers priority for upgrades over other members with similar tickets. Additionally, as Air Canada uses a credit system for its upgrades, Supers also have access to more upgrades based on the higher number of credits available to them.
Supers can also nominate one person each year who can use their upgrade credits, even when traveling without the Super. This is a way for travelers who travel in paid business class to share their benefits with a friend or family member.
Lastly, Air Canada charges eUpgrade Add-Ons (aka a co-pay) for certain upgrades, in particular, upgrades to business class for overseas flights. Supers are exempt from most of the co-pays, with the exceptions being economy reward tickets and most tickets booked in "Standard" fares (both of which weren't historically upgradable at all).
Guaranteed reservation in economy
As long as the flight is more than 6 hours out, Super Elite 100K members can book any flight, even if it's oversold. This is an expensive benefit to use, as you have to pay the full-Y fare for the ticket (Calgary-Toronto one way will run you around $3,600), but if you need to be on a specific plane, this benefit ensures you are.
Conclusion
Air Canada set its requirements for Super Elite 100K high, and in return, they deliver a suite of benefits that's unparalleled in North America, and frankly, most of the world.
Super Elite status saves frequent flyers time, money and frustration; what more could you ask for?
Now your turn, Altitude Super Elite 100K: Great Status or Greatest?